Dorm rooms are notoriously bland, boring spaces. And those cinder block walls don't exactly scream cozy. But you don't have to live in a stark space.
And while those dorm room makeovers you see on Pinterest may look cool, they're definitely not cheap. They don't quite match the popular minimalist aesthetic, either. And unless you live in a single, you'll have to okay every last detail with your roomie. No thanks.
So instead, focus on the essentials, plus a few decorative accessories—think things like a comfy chair to replace that rigid wooden one the administration gives you, leather-handled storage bins for under the bed, and a pretty lamp to add the task lighting you'll need for late-night study sessions. Oh, and let's not forget some seriously cozy bedding—priorities, right?
You don't need to go on a marathon shopping trip to pick up all these goods, either (especially if you have an Amazon Prime Student membership). Ahead, dorm room decor essentials that'll elevate any space.
1. Photo Clip String Lights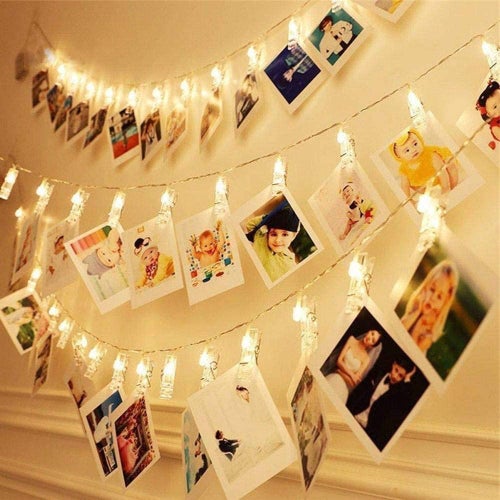 A step up from your average strand of string lights, thanks to twinkling fairy lights and clips that make it possible to add some of your favorite snapshots.
Amazon, $13
2. Moon Phase Wall Hanging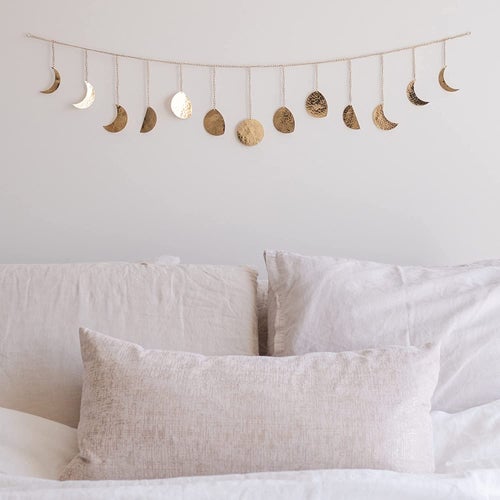 All in on those new-age vibes? You'll love this hammered gold wall decor, which features the moon in all of its various stages. It's perfect for over the couch or bed.
Amazon, $20
3. Swing Rope Rustic Floating Shelf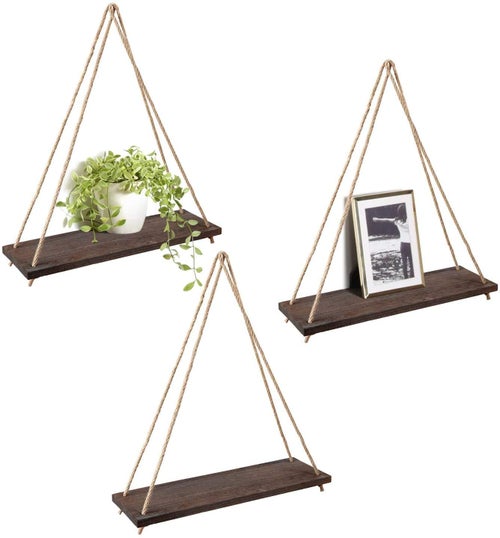 Boho-inspired hanging shelves up your usable space, and provide the perfect perch for books, photos, plants, and more.
Amazon, $22
4. Office Desk Pad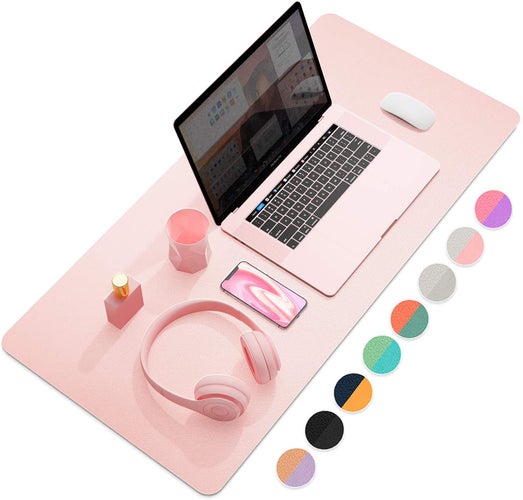 This desk pad does more than give your workspace a little glow up—the waterproof pad also protects the furniture from things like water rings and scratches, plus eliminates the need for a mouse pad.
Amazon, $17
5. COZY SAUCER CHAIR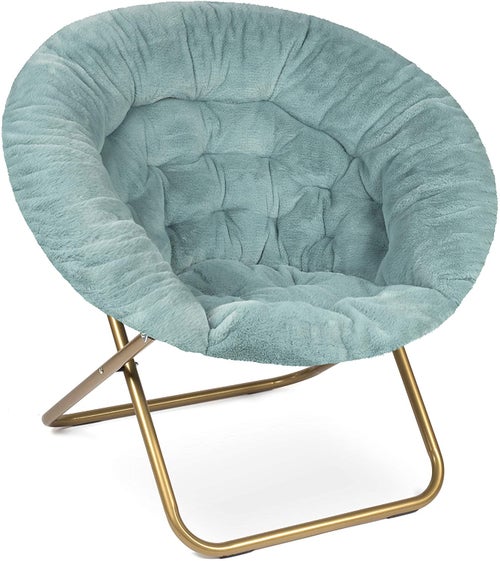 A splurge? Absolutely. But can you really put a price on a comfortable place to sit? You'll use it as a perch for both studying and watching Prime Video. Plus, it's always nice to have a spot for guests to sit.
Amazon, $135
6. Designer Power Strip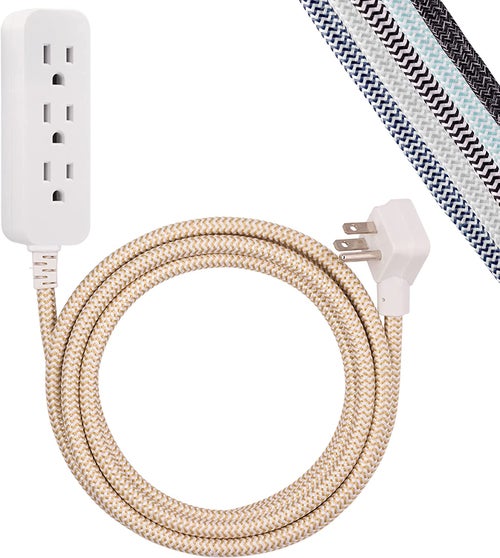 Just because you need a lot of power to keep your devices juiced up doesn't mean you need to mar your space with an ugly extension cord.
Amazon, $14
7. Edison Table Lamp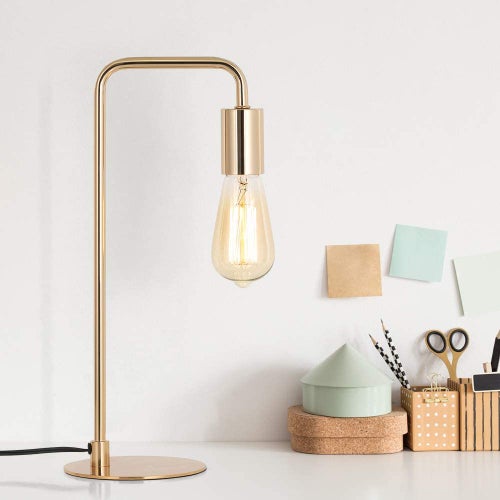 This industrial-style lamp looks great atop a desk or dress, and provides plenty of light for late-night study sessions.
Amazon, $27
8. Cotton Rope Storage Basket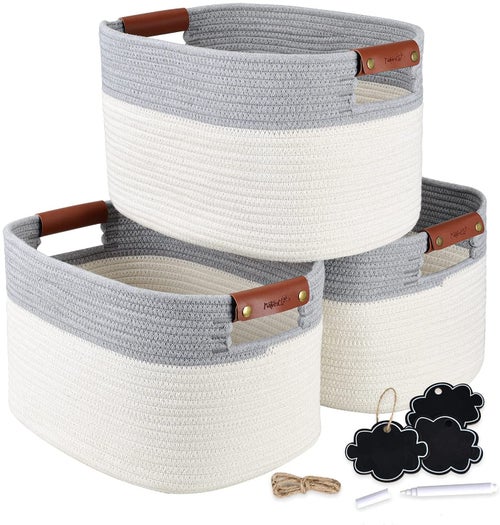 Leather handles elevate simple baskets, so you can feel better about how all of your under-the-bed storage looks.
Amazon, $38
9. Pure Organic Cotton Sheets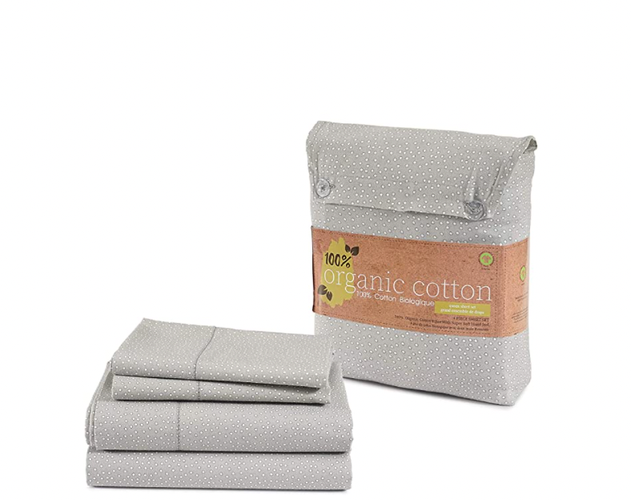 Never underestimate the power of the right sheets. This set looks nice and is made with 100 percent natural cotton, so you'll sleep like a baby—no matter how rowdy your roommates may be.
Amazon, $30
10. Decorative Throw Pillow Covers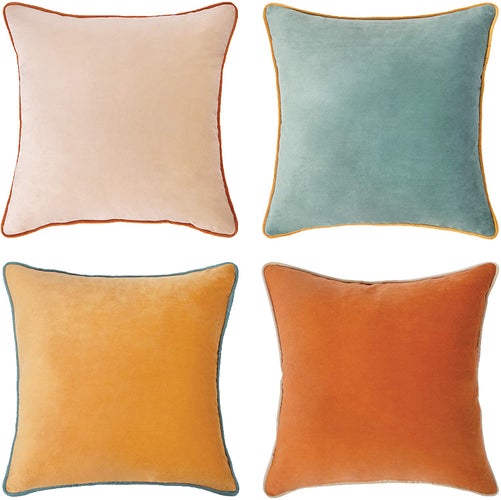 Throw pillows are one of the easiest—and most affordable—ways to swap out your decor. Start with this set in four chic 70s-inspired shades.
Amazon, $36
11. Wireless Retro Speakers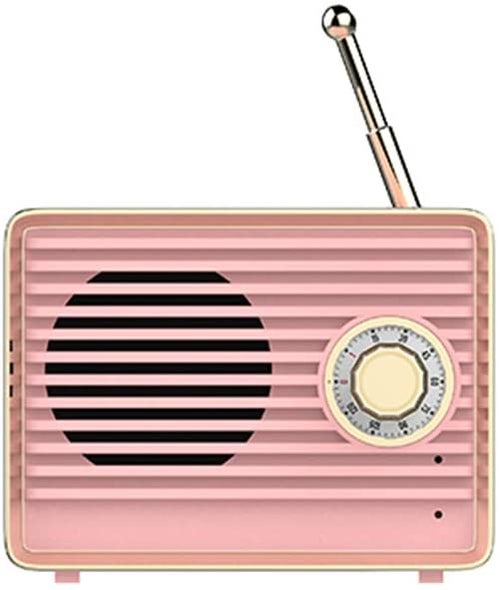 This retro-looking speaker has modern functionality, thanks to Bluetooth technology. It doesn't need to be plugged in, either—the USB-powered device delivers crisp, clear sound for up to nine hours. It's perfect for listening to Audible Audiobooks, with your Prime Student membership.
Amazon, $19
12. Armoire Organizer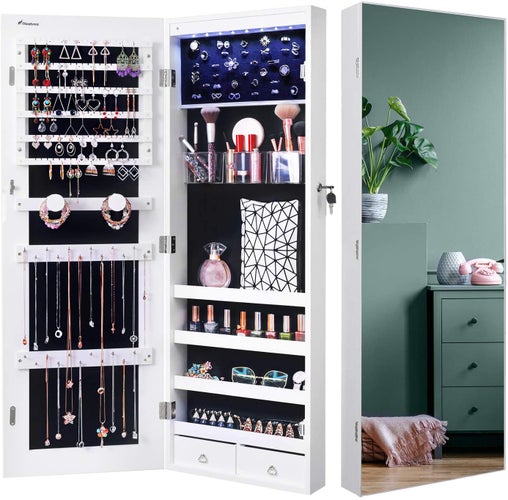 Everyone knows dorm rooms are short on space, so consider this a worthy investment. The mirror will help you look your very best every day, and the storage cabinet inside will hold all of your favorite accessories.
Amazon, $120
13. Gray and White Tick Mark Peel and Stick Wallpaper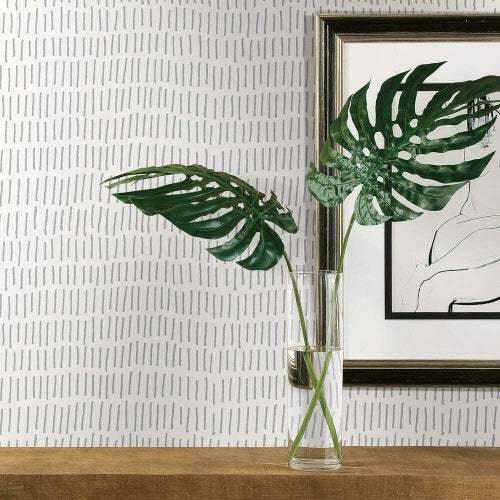 Gray cinder block walls? No thanks. Stock up on some peel-and-stick wallpaper to cover that up ASAP.
Amazon, $30
14. Alpaca Succulent Pots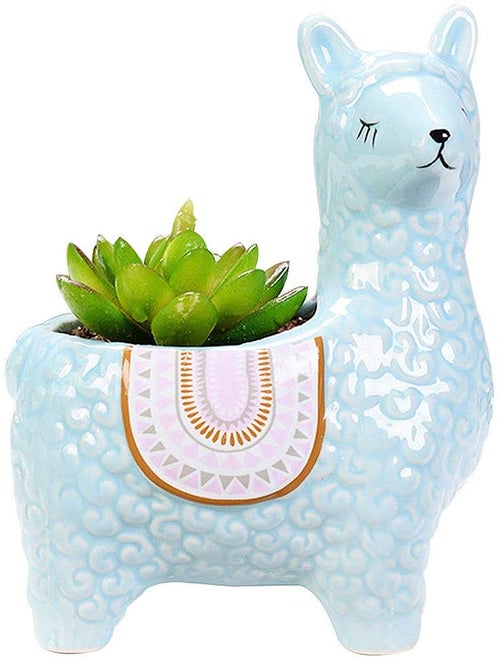 Who could resist this adorable llama planter? It's the perfect home for a hard-to-kill plant like a succulent.
Amazon, $13
15. Vintage Posters of Classic Movies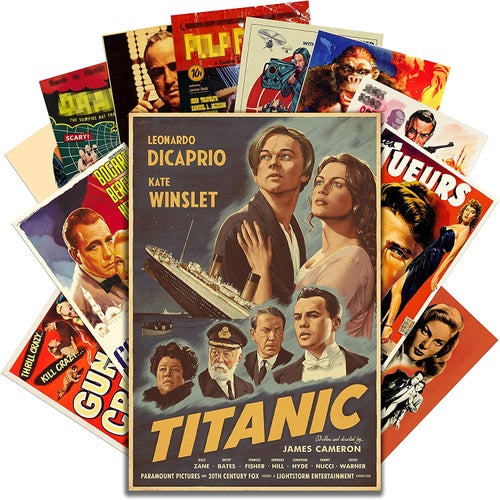 Is it really a dorm room if there aren't posters on the wall? This fun set of vintage movie posters will take you back to the 90s.
Amazon, $19
16. Large Woven Rope Laundry Hamper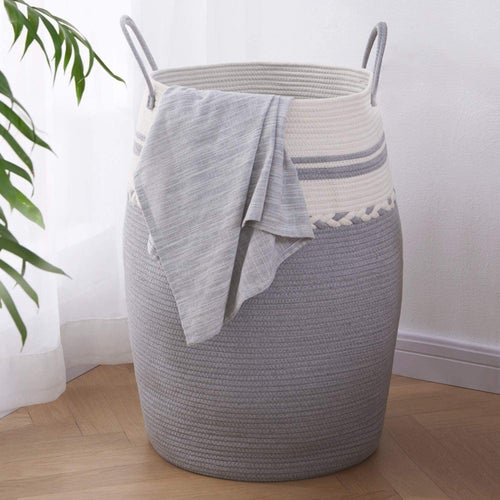 A pile of dirty laundry is a quick way to make your dorm room look messier than it really is. Corral those dirty duds in a decorative rope basket instead.
Amazon, $38
17. Vintage Air Circulator Fan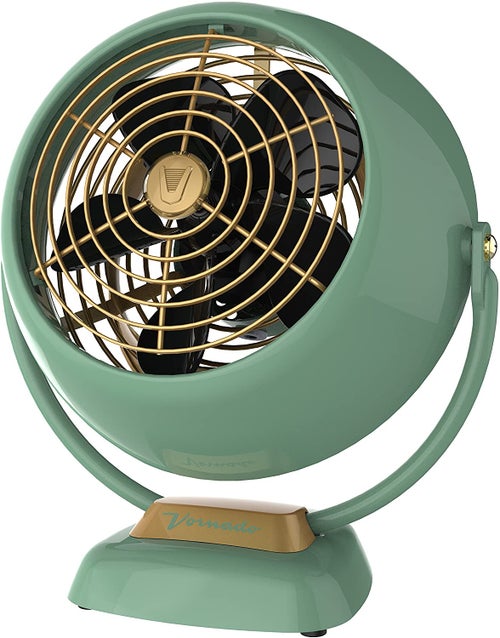 This retro-inspired fan looks cool and helps you stay cool—especially in a dorm room that's not equipped with central air.
Amazon, $60
18. "Open Late" Neon Sign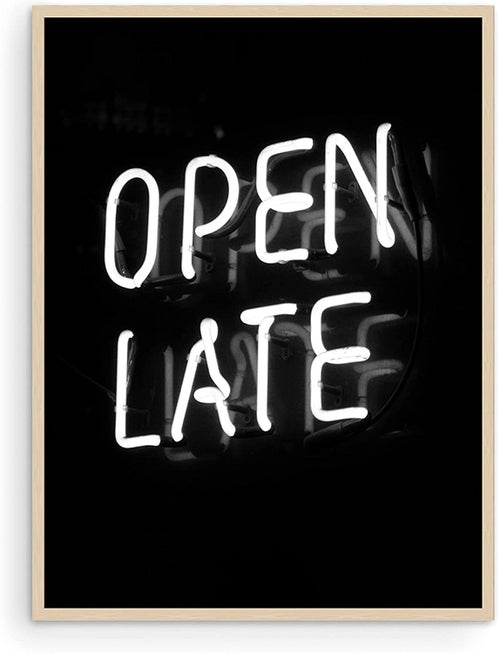 Studying all night? This sign makes a fun, quirky addition to any dorm.
Amazon, $30
19. 3-Tier Rolling Utility Cart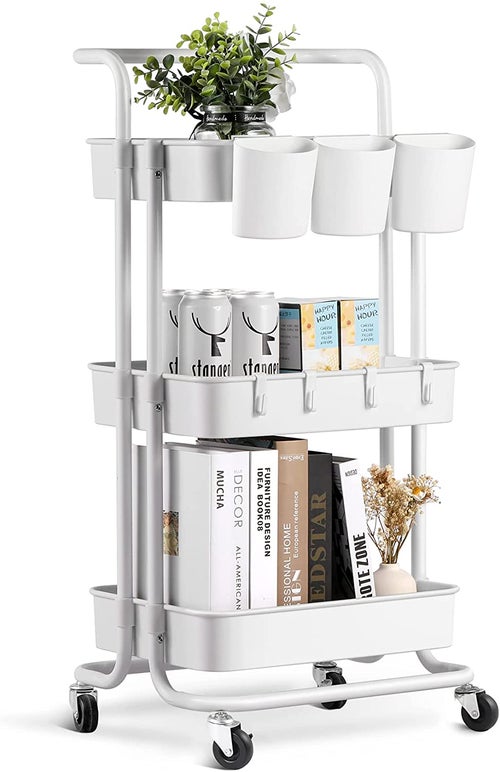 With shelves, cups, and hooks, this utility cart certainly lives up to its name. You'll love that it has castor wheels, too, since you can move the whole thing around to suit your needs.
Amazon, $40
20. Macrame Woven Moon Wall Hanging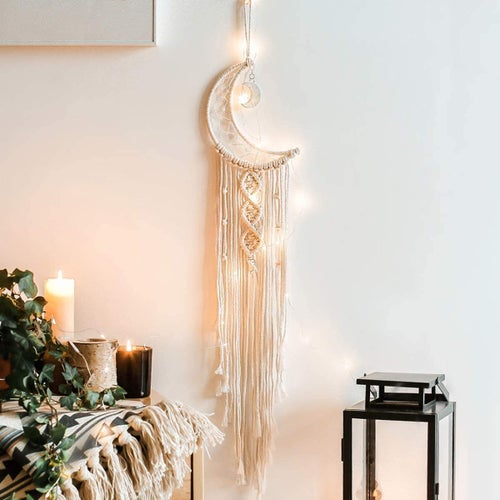 Pretty wall art that shines during the day, but also comes equipped with warm lights that glow at night? Say no more.
Amazon, $17
As an Amazon Associate, Her Campus earns from qualifying purchases.