Every year on April 22nd, millions of people around the world celebrate Earth Day. It's widely recognized as the largest secular observance in the world, and since the first Earth Day in 1970, the holiday has expanded into a global movement mobilizing a billion people for transformative action for the planet! Earth Day serves as a conscious reminder to protect the environment, drive positive change, and learn how your daily decisions may be impacting the planet as a whole.
Celebrating Earth Day can serve as a helpful annual reminder to be kinder to the planet. However, the truth is, Earth Day ought to be every day! This year, the Her Campus community is sharing how they like to stay sustainable year-round — because showing up for the planet often starts with small changes that can go a long way.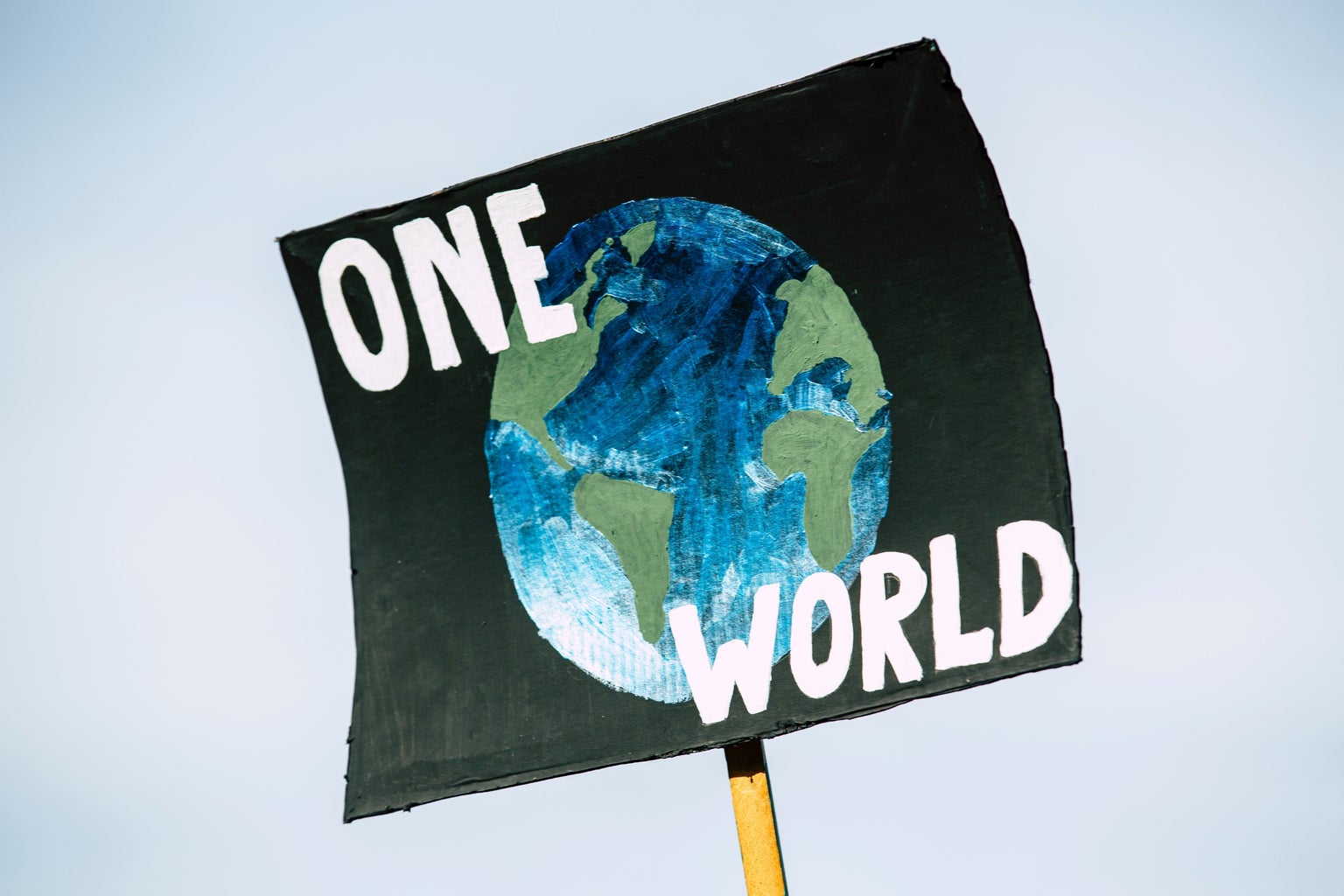 "During the past year of working from home, I've been looking for more ways to better practice sustainability through my everyday routines. Some of my current faves include reusable cotton rounds (hello, increased time for skincare!), reusable face masks (perfect for looking cute on afternoon walks), and reusable water bottles (hydration is key and cute bottles motivate me to drink more!)." -Lara, Influencer Marketing & Community Manager
"Making the shift to a more sustainable lifestyle can feel overwhelming at first, but it doesn't have to be. I love implementing little changes like swapping out plastic water bottles for my reusable S'well, using a Brita pitcher, using environmentally-friendly cleaning products and supporting brands that are committed to sustainability. One easy swap that has totally transformed my everyday routine: using this reusable makeup eraser instead of wipes (all you need is water)! Lately, I've also been exploring eating more plant-based meals, and trying to become more educated about how my lifestyle and eating habits influence the environment." -Tianna, Associate Editor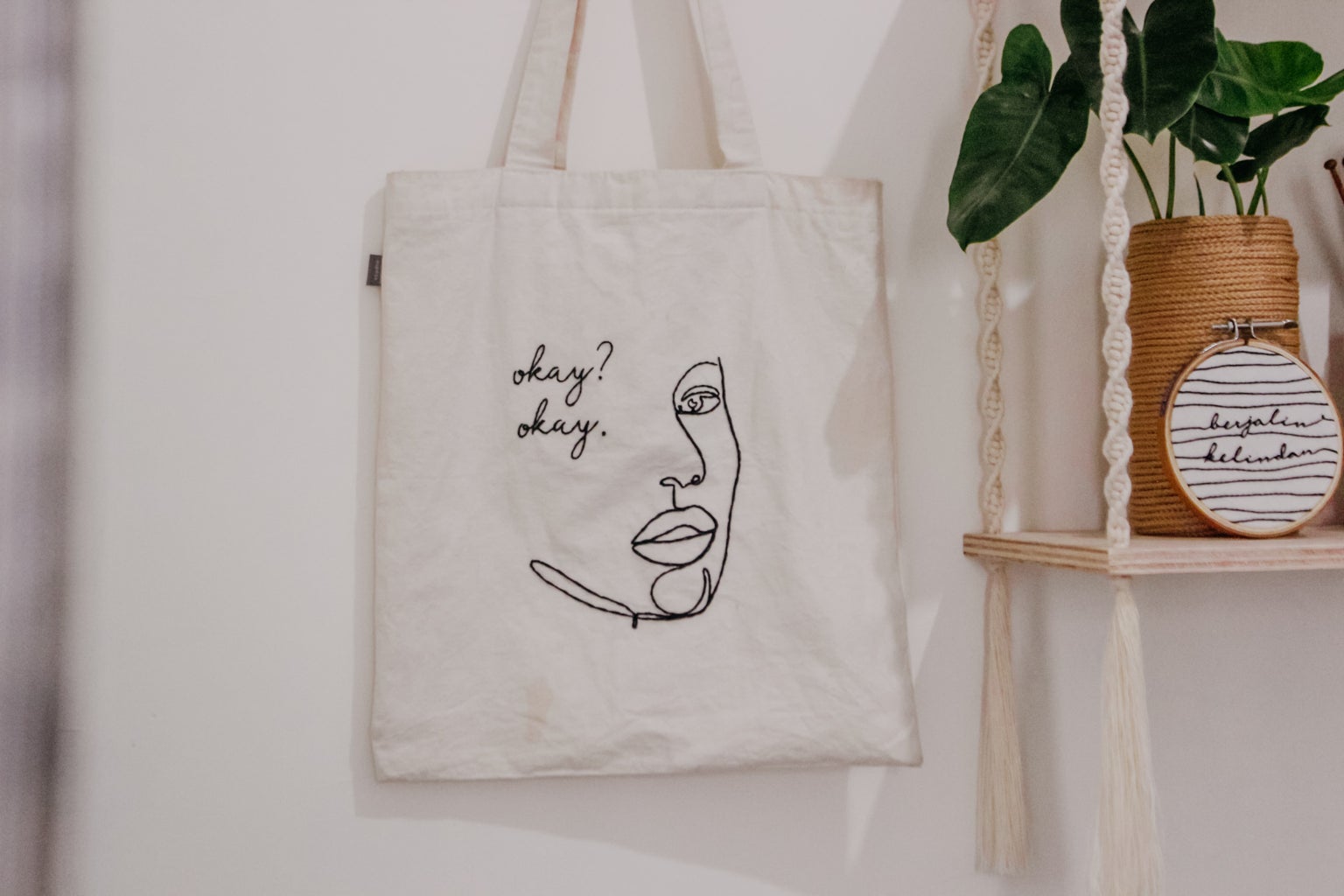 "Ever since moving into a building that doesn't have recycling (I know, boo…), I've been fully invested in reducing my plastic consumption. Switching out plastic bags for reusable bags when shopping (hello, Baggu!), getting fresh produce from the grocery store rather than prepackaged, and even making sure I have a metal straw on hand when I'm out for a coffee, are just a few of the quick (and easy) life-changers I've become accustomed to." -Jenna, Design Director
"Growing up, we had a compost bin in our backyard, so I was always familiar with the process and habit of saving food waste. Composting has massive benefits — mainly keeping organic waste out of landfills where they take up space and release potent greenhouse gases. About five years ago, I discovered a local company that delivers reusable compost buckets right to my front door! They pick it up on a weekly or biweekly basis, process the compost for you, and return the soil if desired. Since we don't have a big garden (yet!), we donate our soil to local schools and community gardening projects. You can compost SO much — fruits, veggies, eggshells, coffee grounds, tea bags, and more! It's a small effort that has a huge impact." -Bridget, Director of Integrated Marketing
"I've learned that becoming more sustainable is all about changing your mindset. I started out by making little changes first: buying locally sourced produce when available, saving veggie and meat scraps for soups and stocks, thrifting my clothes, and graciously accepting hand-me-downs. Or, you can even do something as small as changing your default search engine to Ecosia, which uses profits to plant trees! Change doesn't have to be big or hard or costly, it just has to be intentional. -Andrea, Associate Product Manager
If you're interested in starting your sustainability journey, Ashley, the Manager of Ad Ops and Media Planning at HC, recommends Marley's Monsters, AKA a one-stop shop for eco-friendly, reusable products. She's also a fan of Four Black Paws, a dog collar company that recycles dog collars once your pup has grown out of them! Seriously, too cute (and genius). Other HC community members give a special shout-out to Blueland, Stasher, and Allbirds, which recently gave their carbon footprint tools away to the entire fashion industry in the most iconic way.
Often, cultivating sustainable habits and being kinder to the planet can be simpler than you think. The next time you're curious about moving toward a more environmentally-conscious lifestyle, check out these ideas from the HC community and remember — a little goes a long way! Let me know how you're staying sustainable this year, and be sure to check out From The Ground Up for more sustainability tips, resources, and features in celebration of Earth Day.