Before I went (basically) dairy-free in fall 2019, cheese with crackers was my ideal snack. I would often make lunches out of this combo alongside cured meats, lots of veggies, hummus and grapes. 
This list may bring a certain word to mind: charcuterie. The word is derived from the French words "chair" and "cuit" and signifies how deli meat is prepared, originating from the 1400s where there was no refrigeration. These cheese and meat boards have been getting a lot of attention recently. They're popping up all over my Instagram feed as college students try to find new ways to hang out safely with their roommates while drinking wine (if 21+), watching a movie or just chatting. While I will often make a charcuterie board for one, my friends and I have also had themed nights where we indulge in food from our local co-op and swap our sweatpants for something a tad bit fancier.
Whether it's the aesthetic of assorted cheeses and nuts spread out on a wooden cutting board, or the delicacy of prosciutto when combined with fig jam, people seem to gravitate towards this food trend regardless of allergy or diet. So, where is all this hype coming from, and are charcuterie boards as satisfying as they appear to be on my Instagram? 
Well, for one thing, the pandemic
As I mentioned, COVID-19 has certainly impacted many people's relationships with cooking and how they entertain guests safely. From the surge in sourdough starters (a great addition to any board), many have also experimented with new meal ideas out of boredom or desperation for something new. While a charcuterie board does not require any cooking, it has as much street cred as homemade vegan lasagna. 
Just because you don't need pots and pans to prepare charcuterie, there is still an art to rolling cured meats, placing brie and cheddar cheese next to the right accompanying fruit or cracker, and setting the mood with special cutlery just for the occasion. Influencers, whether on Instagram or TikTok, have taken to their accounts now more than ever to share beautiful platters of delectable and artisanal foods. Personally, Katy Bellottee's charcuterie plates are beyond beautiful and what I aspire to create, whether for myself or my friends.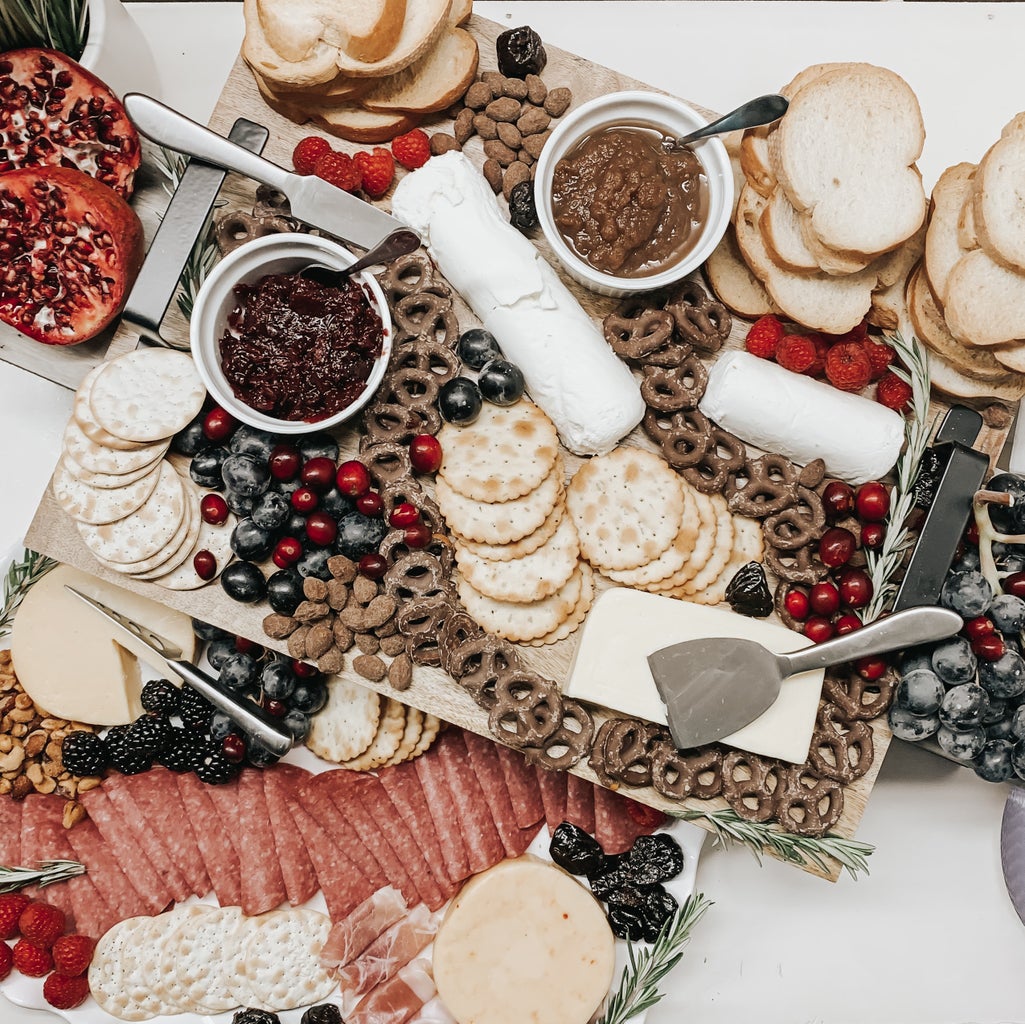 After all, these cheese boards make you feel fancy and chic, almost like you are about to go out to a hip new restaurant that serves only raw dishes for an accessible rate of $50. In a time where eating at restaurants may be too much of a health risk depending on your vulnerability to COVID-19 or comfortability, nights in with your "pod" can be elevated with charcuterie.
While fancy, charcuterie can also be accessible
Although you can certainly spend a lot of money on fancy cheeses and meats, the wonderful thing about charcuterie is it's very malleable to any budget. Ordering a charcuterie board from a restaurant can cost anywhere from $30 to $100, but making your own at home can be much more accessible, especially if you opt for less pungent cheeses like cheddar or mozzarella. Another tip is opting for salami and/or pepperoni, which are both cheaper options. You can also buy items in bulk from stores like Costco and BJ's if you are serving a larger crowd or want more bang for your buck.
Before I make a trip to the grocery store when I want to make a board, I always take a look at what I already have in my kitchen. Leftover crackers, pretzels, nuts, dried fruit, pickles and olives are a few items you may have hidden away in your cabinets that can easily make their debut on a charcuterie night.
No matter your budget, you can create a filling board that satisfies your guests and yourself at the end of the meal. And when it comes to assembling and decorating your boards, you don't have to purchase new wooden platters, but rather use cutting boards you already have on hand. You are in control of how much you buy, and it's often easier to gauge how many crackers and veggies you may need than guessing at how many servings of lentil soup you should make. But that doesn't mean you won't have any leftovers that you can add to your plate throughout the week.
These boards welcome any and all dietary needs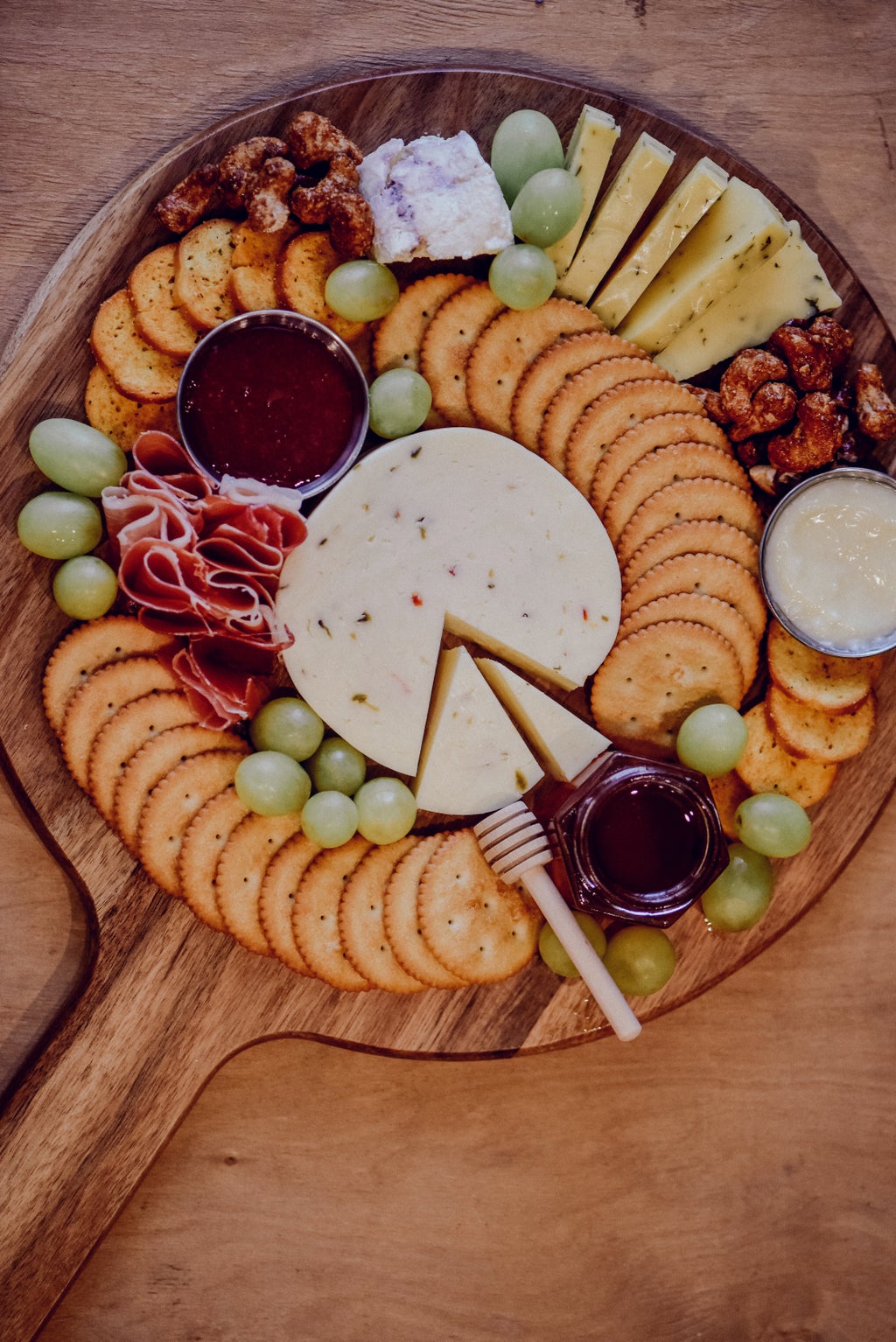 Another beautiful thing about charcuterie boards is that they can be altered to fit any dietary need. Whether you avoid meat and/or dairy for sustainable, ethical or personal reasons, designing a board of delights is a perfect meal option as there is no wrong turn (except bumping your grocery cart into an aisle and consequently knocking down the display).
Cheese will always have my heart — even if it doesn't have my stomach — but I am happy to report that there are plenty of options for a dairy-free charcuterie alternative. Cashews and almonds or a boiled egg are my favorite easy alternatives. Of course, if a member of your party has a nut, peanut or legume allergy, you can sub in dried fruits and lots of veggies from carrot sticks to red peppers. There are also a plethora of gluten-free crackers available, so have no fear!
Fancy charcuterie nights may have a spotlight during the pandemic, but regardless of your budget, materials on hand, or dietary needs, this is a food trend I will continue to stan, even if it begins to wane on my Instagram page.