Applebee's March Neighborhood Drink of the Month will get you out of the winter blues and have you getting in the St. Patrick's Day spirit. And with the Absolut Rainbow Punch only two bucks a piece and featuring a candy rainbow (how fun is that?), you can consider this new drink of the month your St. Paddy's Day pot of gold.
According to Applebee's, their latest creation is made with Absolut vodka, green apple, lemon and ginger. This green-colored cocktail is perfect for St. Paddy's Day and, because it's all about the aesthetic, the festive drink is even topped with a candy rainbow. The best part of it all? The drink is only $2.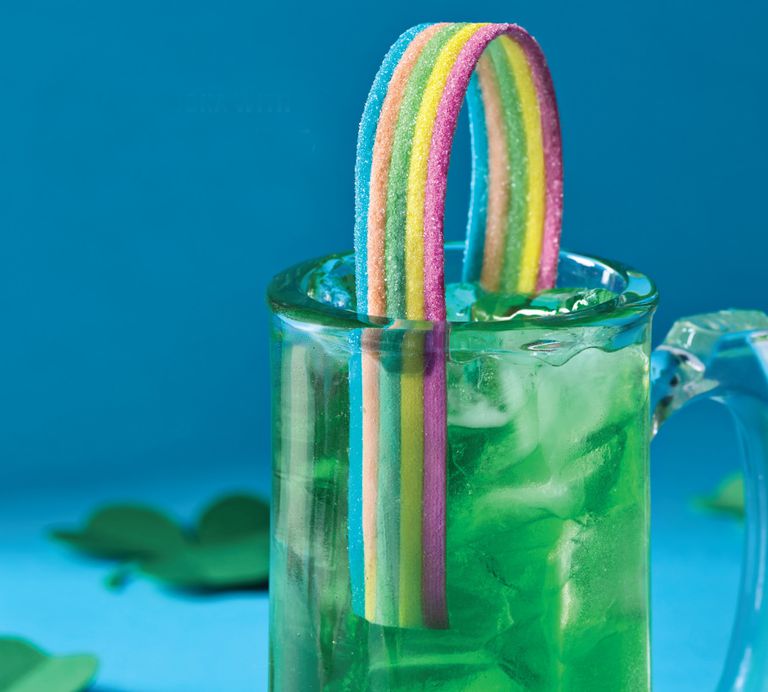 "We created a crisp, refreshing cocktail to help us forget about the rough winter we all went through," Patrick Kirk, Applebee's Vice President of Beverage Innovation, said. "We made a vibrant green punch, packed it with flavor, and topped it with a rainbow."
March's #NeighborhoodDrink, the $2 ABSOLUT Rainbow Punch is made with ABSOLUT vodka, green apple, lemon, ginger, and topped with a candy rainbow. And our DOLLAR HURRICANE is available till Fat Tuesday. pic.twitter.com/eM5027Aouh

— Applebee's (@Applebees) March 1, 2019
Applebee's did note that the availability and participation will vary based on location, according to Delish, so make sure to check in with your local Applebee's restaurant.
So if you're wondering where we'll be on St. Paddy's Day, you can find us sipping on an Absolut Rainbow Punch!