For blogger Kayla Pigg, girl power is all about being unapologetically you. Kayla says it's important that you have the confidence to be proud of who you are and block out all of the naysayers who try to convince you otherwise. Holding your head high and staying resilient through all of life's challenges is the ultimate form of girl power. Read on to learn more about Kayla and how  PINK's GRL PWR Project could make dreams like hers come true!
Her Campus: When you hear 'girl power' what is the first person/visual that comes to mind?
Kayla Pigg: When I think of 'girl power,' I think of my mom. After she had me, she went back to nursing school to give us a better life. She juggled nursing school, a full-time job, and raising an infant and a teenager all at once. I think that kind of strength and determination are what 'girl power' is all about. 
HC: With that in mind, how would you describe your own definition of 'girl power?'
KP: My definition of 'girl power' is embracing who you are and not being sorry about it. As women, we are stereotyped a lot, but having girl power means you have the confidence and strength to ignore all that and be proud of who you are!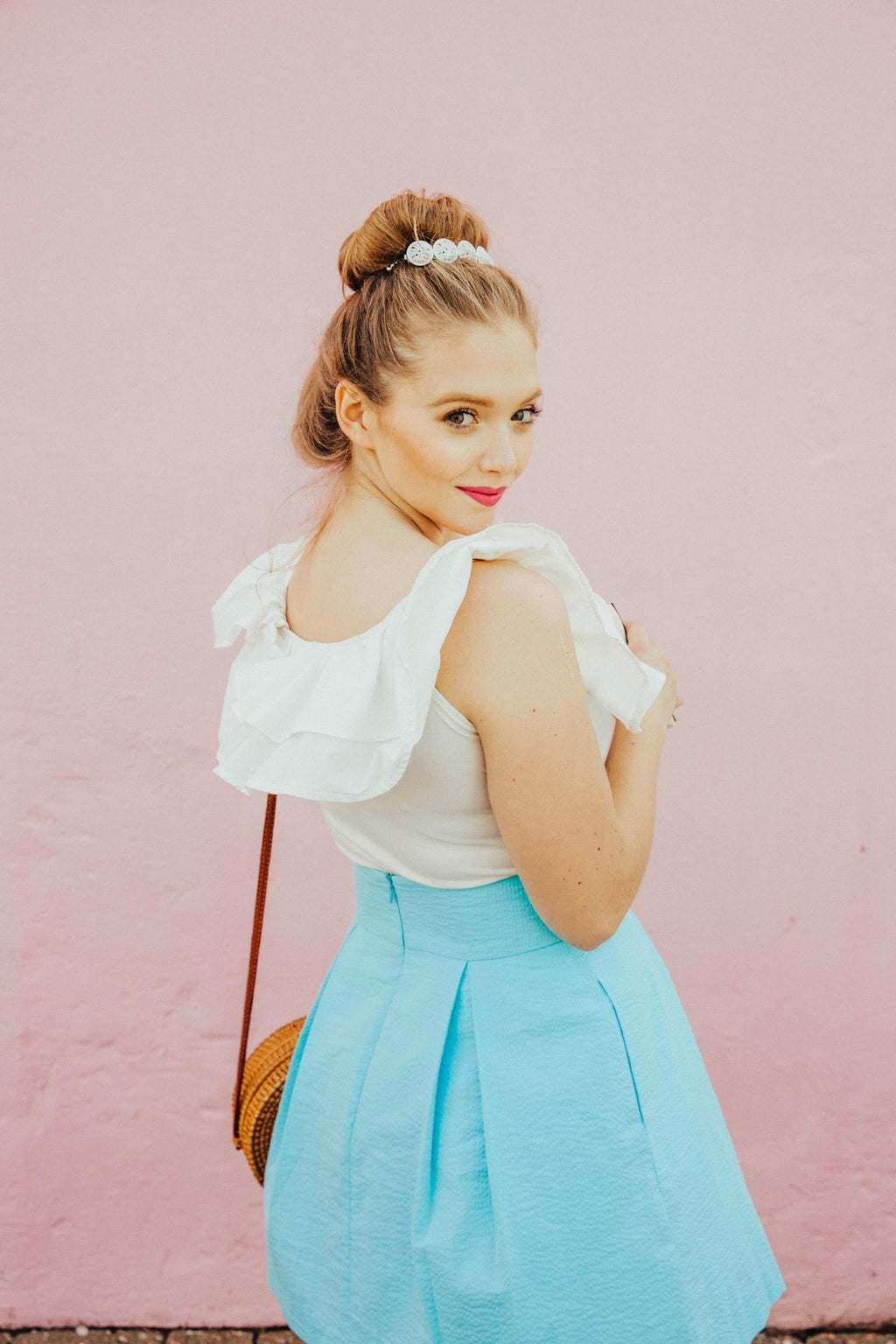 HC: Who is a woman in your life who embodies that meaning?
KP: A woman in my life that embodies my definition of strength is my Aunt Lynnette. Throughout her life, she has struggled more than anyone else I know. No matter what she's going through, she still manages to be there for the people she loves and gives them 100 percent. 
HC: Who's the biggest hype girl in your life?
KP: My best friend Whitley is definitely my biggest hype girl! She's actually my photographer and when we're out shooting, she doubles as a cheerleader. 
HC: When you're feeling discouraged in work, school, or your personal life, where do you look for inspiration and support?
KP: My family is always where I look for support and inspiration. When I'm at my lowest, they are always there to pick me back up, encourage me, and make sure I'm smothered in unconditional love.
HC: What little ways do you build up the women in your life? 
KP: I love letting the people in my life know I'm thinking about them, especially when we're not together. Commenting encouraging things on their Instagram posts or always being there to give a pick me up text or call are ways I try to build up the women in my life. 
HC: If you had the resources and money to make it happen, how would you empower the women in your life, your community, or the world?!
KP: There are so many issues women in the world face. If I had the funds, I would supply all women feminine care products. There are too many women that have to sacrifice making a living or getting an education because their period comes. It's not just a third world issue; there are women in our community that face that problem. 
HC: When in your life have you felt the most empowered?
KP: Every Tuesday I volunteer and make birthday cakes for underprivileged kids at an amazing charity called Sweet Blessings. One week, a family sent us a photo of their child receiving the cake I had made that week. The look on that little boy's face made me feel so proud and empowered because I made a little boy's day with something I do every week and think is completely ordinary. 
HC: In your education is there a standout teacher, class, advisor, RA, or mentor who inspired you?
KP: When I worked at [retail store], I had a manager who really inspired and encouraged me to pursue my interests in fashion. Her name is Ashley and I honestly don't think she knows how big of an effect she had on me. She showed me so much kindness, compassion, and encouragement at a time in my life when I really needed it and that truly inspired me.
I hope to see women treated more equally during my life. There are so many struggles and weird things women have to deal with that men don't. When I found out about the pink tax, I couldn't believe it. Plus, the fact that men are still paid more than women for the same work is just crazy! 
HC: What ways do you now (and in the future) hope to contribute to that positive change?
KP: I hope to contribute to a positive change by voting and doing my part to make my voice heard on these issues.
Inspired by Kayla's story? Apply to the PINK GRL PWR Project to make your dreams a reality.