A 2018 graduate from Rutgers University, Joyce Van Drost is a New York City YouTuber, software developer, and one of the few Black women in STEM. JoyOfMyLife follows Joyce's everyday life, from her quarantine adventures to her experiences at New York Fashion Week. Originally from Staten Island, Joyce started her vlogs as a side hobby, but it eventually became a full-time gig where she explores the different interests of women in STEM – because, yes, there's more to it than just technology.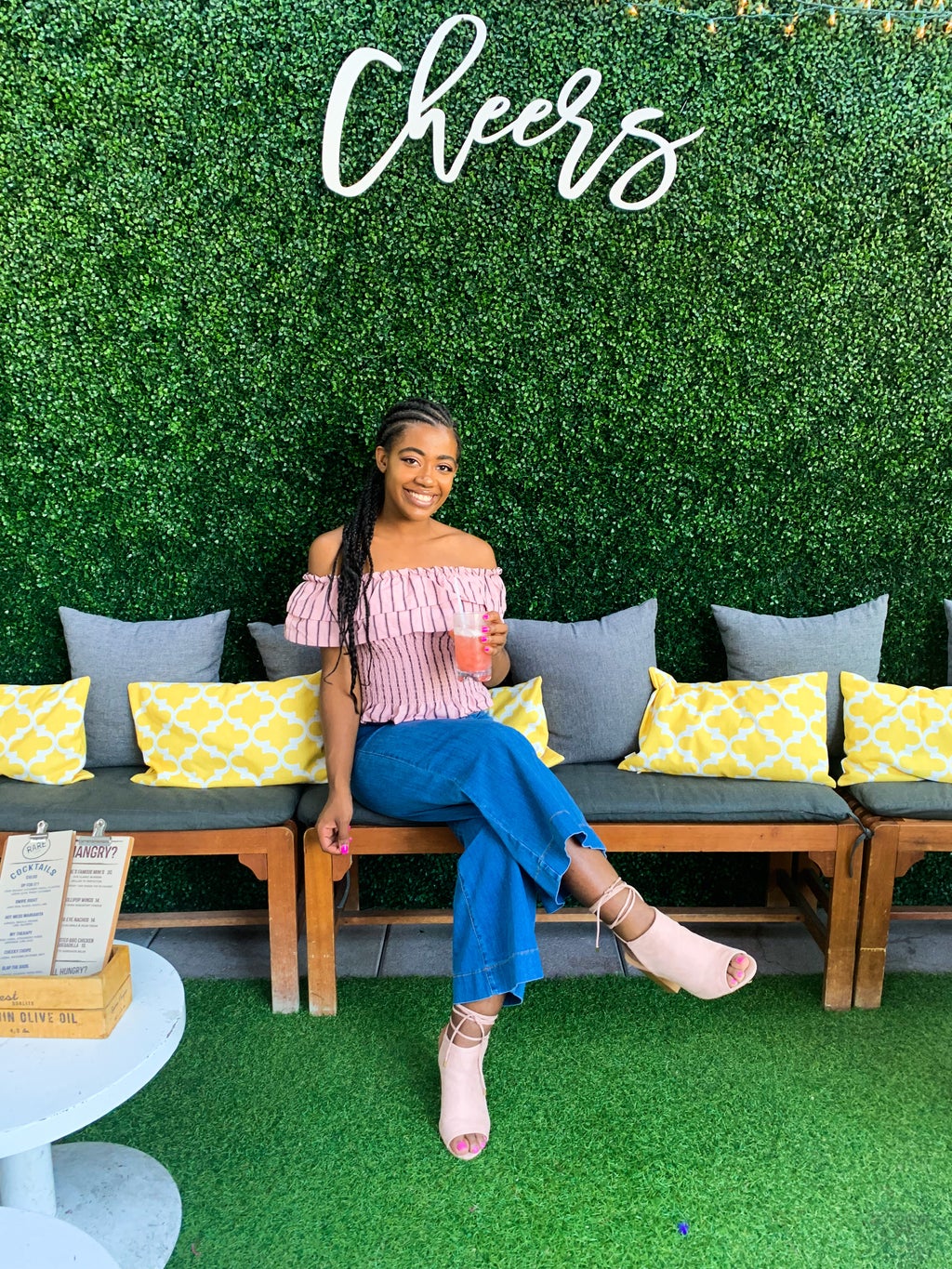 Her Campus: Tell us about your site/platform and why you launched it.
Joyce Van Drost: Originally, I started filming YouTube videos as a fun side hobby while I was doing a summer internship during college. But as the time went on, I wanted to show that not all people who are interested in tech or work in tech look the same, or are into the same things. I wanted to show that someone like me can be successful in the tech industry, while also having outside interests like fashion, beauty and filming videos.
HC: What do you hope your followers get out of following you?
JVD: I hope to help, inspire, and honestly, just bring joy. Through my channel, I want to show that things are possible and that you don't have to follow a stereotype or one straight way to achieve something. As someone who codes and works in tech, there's always been the typical stereotype of what type of person fits into the role of a coder. And as a Black woman in tech, I'm already breaking that stereotype, since there aren't many of us in the industry.
HC: What does your week currently entail? Is there such a thing as a typical day?
JVD: Honestly, recently I haven't really had a typical day. Yes, I am working from home so I'm at my computer for the majority of the day. But for the rest of the day, I fill it with creating content, scheduling content, brainstorming new content, editing content, or maybe just taking a break and sleeping instead. It changes depending on what I'm working on and what I'm prioritizing at that moment.
HC: What are the best and worst parts about being an influencer? 
JVD: For me the best has been connecting with other people! I love meeting and talking in the DMs with other fellow bloggers, or people who follow me who enjoy my content. That's the most fulfilling part to me.
The worst part is not being as simple as most people assume it is. There's so much that goes on behind the scenes that contributes to being consistent and keeping up with your platform.
HC: What advice would you give to a college woman with similar aspirations?
JVD: My advice would be to not start your influencer journey just for the free products and money, but for the community that you want to build and to share your knowledge and experience that will bring value to that community.
HC: Is running your platforms your full time job or a side hustle?
JVD: Currently this is my side hustle, and I'm happy with it being my side hustle because I still do really enjoy my full time job and being a part of the tech industry!
HC: Which people (or books) have had the most influence on you, and why?
JVD: On Instagram, I love @jackieaina, @monroesteele, @emmasedition, @astoldbykendall, @marfarlane and @andrearenee00, to name a few. They all give me inspiration with their posts, whether that be with fashion and outfit inspo, new makeup to try, tips on content creation, or just what they do differently with their content/pages, they definitely have an influence on what I've done or altered on my own platforms. 
HC: How has being an influencer affected your friendships and relationships?
JVD: I think it hasn't changed much. My circle is very supportive of what I do, and they engage with my content when I post it. They also sometimes benefit from my success when I have duplicates of products, so a bonus for them, haha!
HC: What has been the most surreal thing that's happened to you as an influencer? 
JVD: I still think it's crazy when someone comes up to me in public and says they've seen my YouTube videos or that they follow me on Instagram, and I've never met them before. That makes it really exciting and motivating for me to keep creating.
HC: What are your three favorite tools for content creation?
JVD: If I could only pick three, I would say Canva, Lightroom and my Sony A5000 camera. My camera has been with me for I think three years now, and it's such a great vlog camera, but also been good for my sit down videos. Canva and Lightroom are probably my most used apps, they're great!
HC: What does the future of influencing look like for you? What's next for you personally?
JVD: I want to keep creating for my YouTube and Instagram, and hopefully land some larger partnerships. I'm just working to grow my community and share my message with many others!
Behind the Feed is a weekly series showcasing a different member of the InfluenceHer Collective every week. Are you an influencer? Apply to join the IHC, and you could be featured in the future!