So it's time to head back to campus and you couldn't be more excited—until you realize how much you need to do. But don't panic, collegiettes! With some planning and a little bit of help, you'll be all set to start the school year stress-free.
If you're worried about forgetting something, make a list of everything you need to bring a week or so before you leave, so that you can keep adding items as you think of them and get a head start on putting them together. Don't worry about overpacking—if you take Amtrak, you can bring two checked bags AND two carry-ons, totally free! 
2. Find affordable transportation
Tuition is expensive enough already, without having to spend a ton of money on overpriced plane tickets. Why not travel back on the train this time? Amtrak offers amazing discounts when you join the Student Advantage program, so that you can save money for essentials like textbooks…and shoes.
To have the best journey ever, you'll need the basics—think wallet, ID and tickets—but bringing enough entertainment and snacks is also essential. Don't forget your favorite mags, maybe a book or two, and of course your laptop. Amtrak offers free wifi onboard, so you can read more Her Campus! Munch on some Goldfish or trail mix and enjoy the show.
4. Bring your BFF—or your mom
There are tons of things to keep you busy while traveling, but nothing beats some company! You can gossip with your best friend, or make the most of time with your mom before you go back to college. Plus, she can help you move in once you get there. Everybody wins!
5. Sit back and relax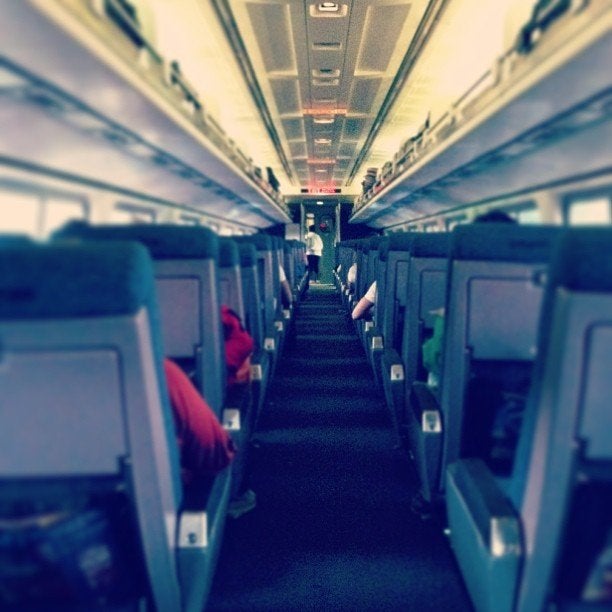 Nobody likes to be cramped. If you're uncomfortably seated for hours on end, you'll get to campus hot and bothered—not the best way to start the year. Thankfully, on Amtrak, you'll have all the legroom you need, so why not take a power nap before the craziness of welcome week begins?
6. Get some noms
If you get really hungry, those Goldfish probably won't cut it. Amtrak has plenty of yummy dining options. to keep you going, ranging from light snacks to full-course meals, depending on the length of the trip. Will you look at that French toast?!
7. Enjoy the view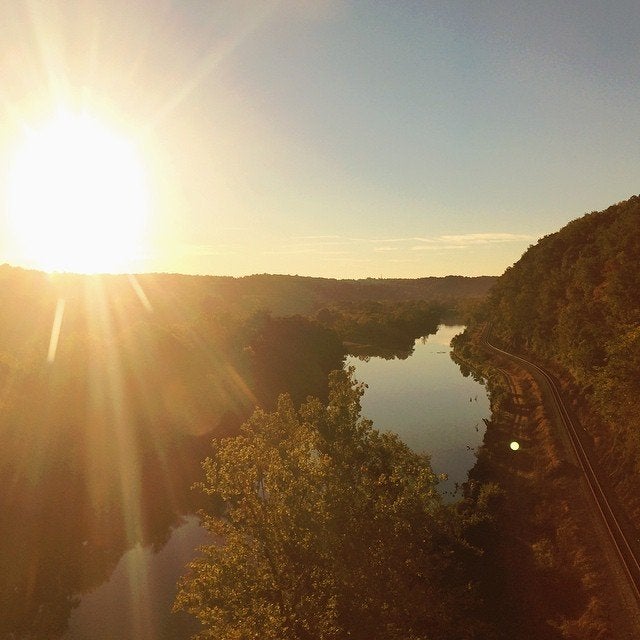 You might not be home for weeks or months on end, so make the most of it! Through a train window, you can also discover plenty of new (and beautiful!) scenery. That has to be the best way to travel.
Traveling back to school doesn't have to be stressful—promise! If you plan ahead and make the most of your journey, you'll get to campus refreshed and ready to take on the world.