This is it: you're finally going to college! Though you're already counting down the days until move-in, part of you is still a little nervous to become a freshman. What do you need for your dorm? Will you like your roommate? How hard are college classes, really? There's so much to freak out about.
But stay calm, soon-to-be collegiettes! We have tons of tips to ensure you absolutely rock your freshman year. From acing classes to shopping for your dorm, we've got you covered—the only thing you'll have to worry about is picking an outfit for the first day of classes and getting to know that cute guy from your orientation group.
1. Make a dorm-shopping list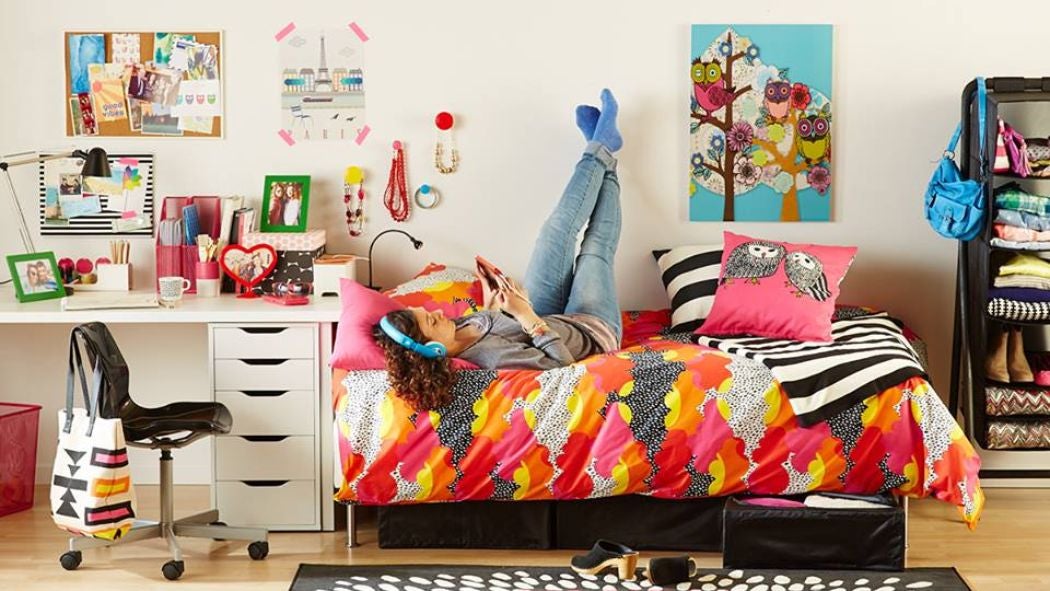 One of the most exciting things about going to college is buying things for your dorm. It's a chance to completely redecorate your own space, and let's be real: you've already made at least three Pinterest boards dedicated to dorm life. But between bedding, toiletries and school supplies, it's easy to get overwhelmed. It's time to figure out what you really need versus what you think you need. (Yes, the huge beanbag chair is comfy. No, there's not enough room for it). Keep yourself organized (and sane) by using OneNote. It lets you drag any text, web pages or pictures of dorm supplies you want to buy and saves the URL associated with it for easy reference. Plus, you can access it on your phone or tablet, so you can take your list shopping with you wherever you go!
2. Communicate with your roommate
Whether you know your roommate ahead of time or not, the key to living together is open communication. It's definitely a good idea to start talking to them before you head to school, especially when it comes to discussing how you'll decorate your shared space. To avoid showing up with two TV's or multiple refrigerators, use Office Online to make a joint shopping list! That way, you can both add to it during the summer and keep track of who's bringing what. You both can work together in Word, Excel, OneNote and PowerPoint, so during the year you can also create a chores chart (you'll always know whose turn it is to vacuum!) or snack-shopping list (Doritos and popcorn, obviously).
3. Create a class schedule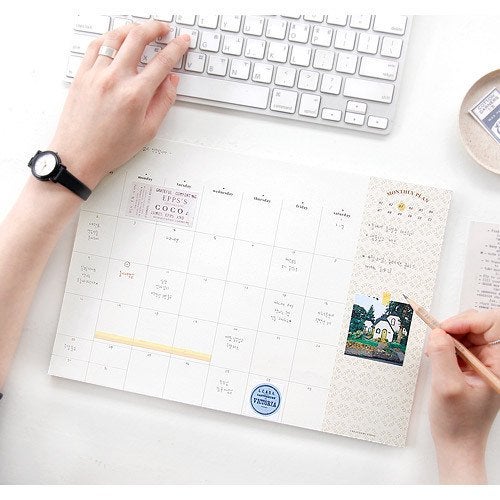 Once you've settled into your living space and gotten to know your roommate, it's time to get ready for class. The only problem is you can't remember where your calculus class is or if Acapella practice is on Tuesday or Thursday. Before you end up wandering helplessly around campus and showing up to your classes late, simply create a comprehensive weekly schedule using Microsoft Office 365. You can color code it (purple for classes, pink for extracurricular activities?) and save it to OneDrive, so you can access it on your phone from wherever you are on campus. Still worried you'll forget what time Spanish 101 starts? Set alarms for yourself for each class or activity in Outlook. Now you'll know exactly when to take your Chipotle runs and daily naps!
4. Get everything you'll need for classes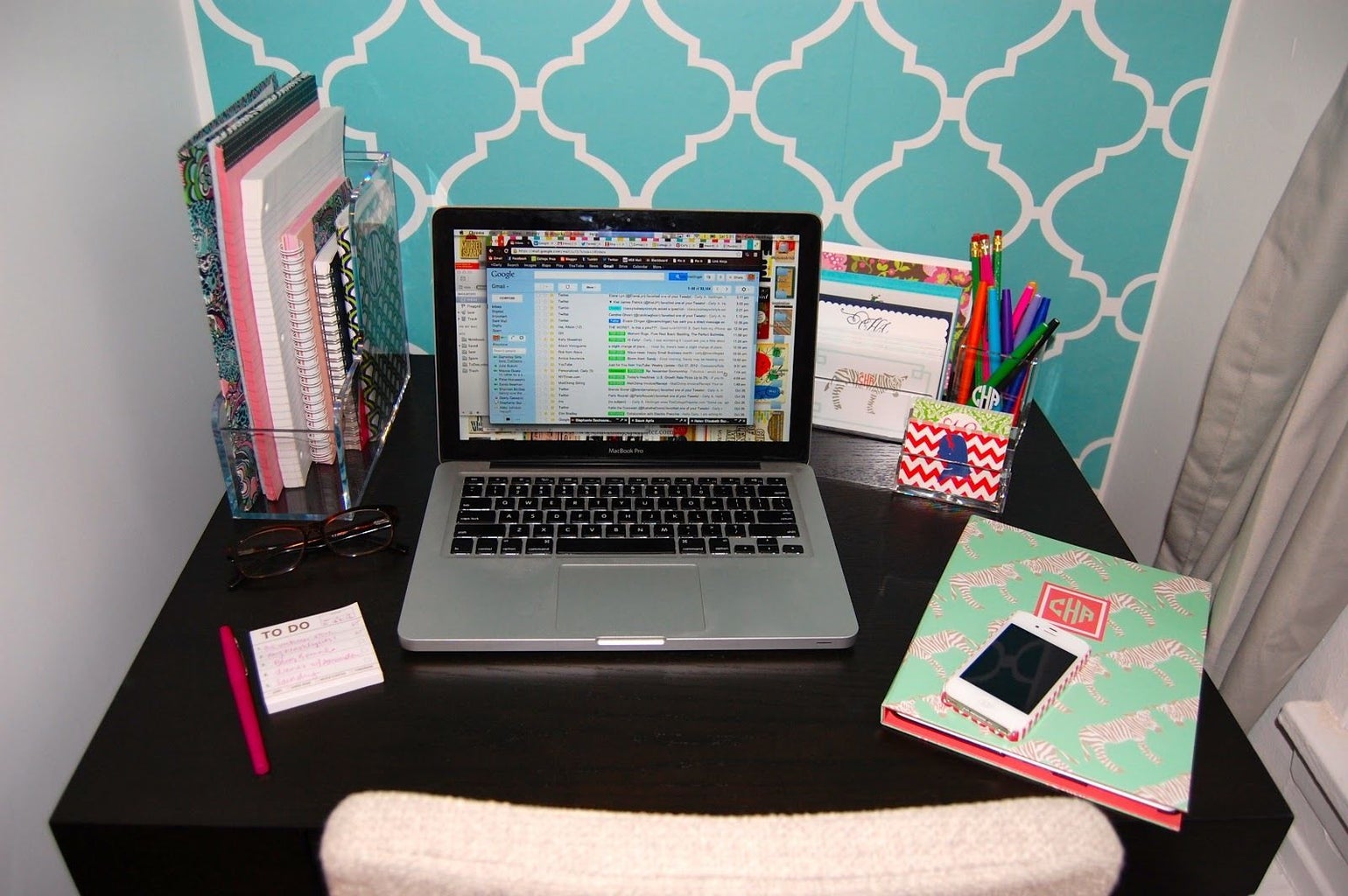 You already shopped for your dorm, so chances are that you picked up pens, pencils, notebooks and binders in that process. But did you get all of the digital tools that you'll need in order to complete online assignments? You'll need to write reports and create presentations for tons of classes throughout college, and unfortunately your computer probably didn't come with the applications you'll need to complete those assignments. But no worries! Microsoft offers students an incredible deal on Office 365 University, so you'll have everything you need to ace your gen eds. For just $79.99 for all four years, you'll get Word, Excel, PowerPoint, OneNote, Outlook Publisher, Access—all of the tools you need for academic success. Dean's List, here you come!
5. Be a pro note-taker
Say goodbye to pens and paper, and say hello to the future of note taking! Forget the days of frantically scribbling down everything the professor says. Now, with the help of Office Lens, you can snap a picture of the elaborate molecular diagrams in orgo instead of having to draw them yourself! This awesome app automatically saves the picture to the tab of your choice in OneNote and converts it into Word Docs, PowerPoint presentations and PDFs that you can access online or download it to your computer. It's also perfect for snagging a classmate's notes. Now you'll never have to worry about missing something your professor says in class again. 
6. Keep your assignments organized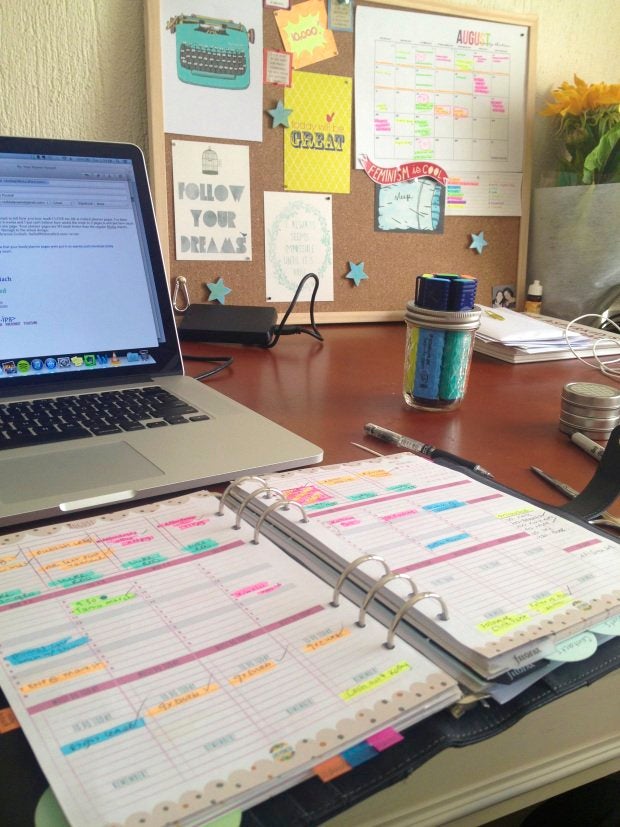 Juggling multiple classes and extracurricular activities (not to mention a social life!) can be exhausting… and overwhelming. Stay on top of your academic game by creating a detailed assignment calendar to include all your important due dates. You can also create project timelines for those semester-long projects (that we tend to leave until the last minute) so you're not scrambling to finish during finals week. The more organized you are, the faster you get things done—which means the sooner you get to watch Netflix. Sounds like a good plan to us!
7. Have fun (without breaking the bank)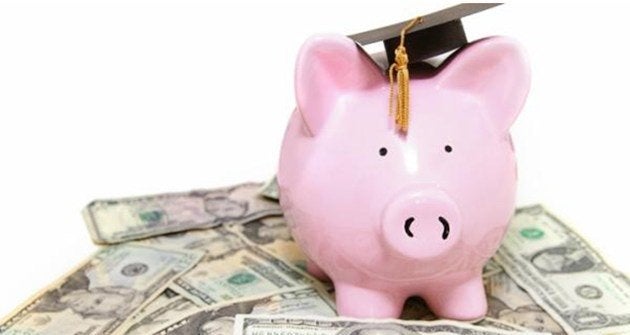 There's a reason why college students are stereotypically broke. It's easy to lose track of your money with all the activities, fundraisers, concerts, bookstore visits and late night food orders. Stay on top of your spending with a customized budget spreadsheet. You can keep track of what you're buying and figure out how much spending money you have left. Monitoring your finances may not be the most riveting task in the world, but hey, at least now you know that you have enough to buy that awesome pair of heels you've been eyeing for a month. Buying shoes is so much better without the guilt!
Going to college is a huge transition, but it's also a ton of fun. With these freshman year pro-tips, we guarantee that you'll rock your first year!