Any collegiette knows that the best part about second semester is spring break (duh!). By the time March rolls around, a vacation to a fabulous destination with friends you love is well deserved (and oh-so-necessary).
But with school and other stressors in the way leading up to break, it can be hard to make your dream trip come true. Enter must-know spring break hacks, made possible with Microsoft Office Online Suite. Not only is it convenient to use, but it can also be a total lifesaver when you least expect it – making your week of frozen drinks, sunshine and friends that much more relaxing (or wild, depending on your style). Just keep these crucial tips in mind and you'll be on your way to an unforgettable spring break!
1. Get inspired weeks beforehand
Whether you dream of lying on a pristine sandy beach or are dying to sightsee in a nearby city, record your ideas. Microsoft Office Online Suite has so many handy apps made just for you, so when it comes to sharing ideas with your group, create a OneNote notebook (it's a digital note-taking app that will save you infinite planning time).
You and your friends should all add destination ideas as you come up with them. If you can't even think of a destination, but know what types of activities you want to be doing, type them in! The best part is that you and your friends can each add as you go, so if you're waiting for class to start and come up with an idea, all you have to do is open up the app to get one step closer to spring break bliss.
2. Map out your budget
The price tag alone of a vacation might detract budget-conscious collegiettes from going away from the start, but you shouldn't let that stop you. There are so many budget-friendly spring break destinations out there, so it's just a matter of finding the right one.
Figure out specifically how much you want to spend on travel arrangements, lodging, food and other expenses and type in those numbers into a Microsoft Excel spreadsheet or into the budget template of your choice. That way, you and your friends can keep track of how the costs will add up, cut out unnecessary expenses and iron out your plans!
3. Research lodging options
Not quite sure where to stay yet? Try another OneNote hack: As you and your group look up hotels or possible rentals for the duration of your trip, drag in photos, text and full web pages into the app to get a better sense of how your options stack up. Once you all have come up with enough ideas in one place, it'll be easier to narrow down the winner.
4. Create a task tracker
You're probably not going to create a thorough itinerary for your trip because you plan on mostly taking it day by day (and isn't step #1 on your spring break plan to just relax, anyway?), but you want to map out important things that need to get done before you go —that includes any payment, flight times, packing plans and other logistics that need to be settled. This tool can be super useful if you're traveling as a large group because a leader can keep tabs on who still needs to be reimbursed, etc. Basically, it's an organizer's best friend. Why let this all take up more time than it needs to, anyway?
5. Up your fitness game
Many cringe at the thought of being seen in a bikini after going months hidden under layers of clothes. We say: Who cares? Do you! But if you feel your best after you've whipped yourself into shape (and really want to score a beach body, stat), create a diet and exercise journal. Whether you want to shed pounds and follow a strict fitness regimen or just eat healthier, Microsoft has the various fitness and health journal templates you can use to record your goals, recipes and step-by-step plans.
6. Pack smart
We know how tempting it is to take every single bathing suit you own on your trip, but there's no possible way you have enough room! A packing list is always useful because it'll ensure you don't forget anything crucial (and also force you to pack just what you need – and nothing more). With the OneNote app, you can find a packing list template or create your own. Plus, you can access it on from your phone, so you can keep your list on hand in case you need to pick up an item or two at the store (strappy sandals and Ray-Bans, anyone?).
7. Prepare for the worst (but plan for the best)
We hate to be a Debbie downer, but it's always smart to take into account any potential misadventures you might have on your oh-so-fabulous spring break. What are you going to do if you find yourself in an emergency and need certain documents you don't have? What are you going to do if your wallet is snatched, or worse —if you injure yourself and find yourself in a hospital in a foreign country? (We know, we know, we need to stop with the scare tactics already.)
Just promise us you'll have a lifeline. Before you leave for break, scan documents like your driver's license, health insurance ID and passport and keep copies in your hotel, in your purse, and even at home with your family. Need a hack to save time and keep things organized? With Office Online, you can store the images under password protection, and should you need them (we hope you don't!) they'll be ready for you.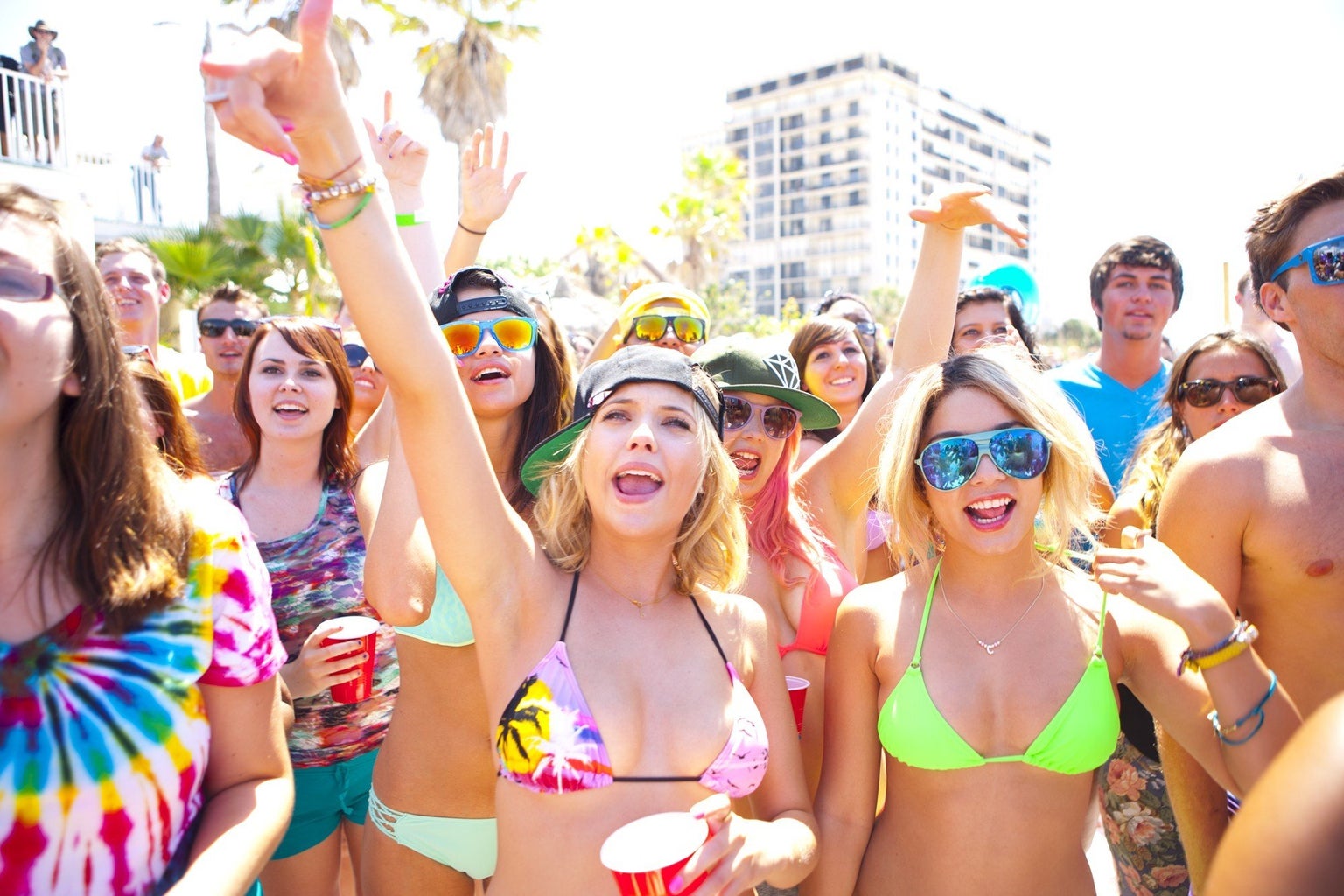 Make the most of these must-know spring break hacks and the tools you need to get them right – your best vacation ever depends on it!