Every collegiette loves a weekend getaway; they're the perfect opportunity to take a break and relax with your besties! If you're looking for an affordable trip that's easy to do in just a few days, Amtrak and Her Campus are here to help with some of the best trips you can take this summer. The best part? You can enter to go on one for free!
Amtrak offers hundreds of options for the perfect weekend getaway. Here are the ones we can't wait to go on:
1. New York, New York→Saratoga Springs, NY
Looking to escape the busy city life for a couple of days? Head to Saratoga Springs for a relaxing weekend! Be sure to go to a concert at Saratoga Performing Arts Center and check out the nightlife on Caroline Street afterwards.  Take a trip in August to see Travers Day, a famous horse race in Saratoga!
2. Boston, Massachusetts→Portland, Maine
Hop on the train in Boston, and in just over two hours, you'll be stepping off relaxed and ready to explore Portland, Maine. This historic town has beaches and great shopping, perfect for a quick girls' weekend to get away from the constant business of the city.  
3. Washington, D.C.→Philadelphia, Pennsylvania
Philadelphia is less than two hours away from D.C. with Amtrak, which means you won't have to waste time traveling to this amazing getaway location (and, most importantly, you can leave your car at home)! Whether you're looking for fun nightlife, historical sites or simply a world-famous cheesesteak, Philly has something for everyone.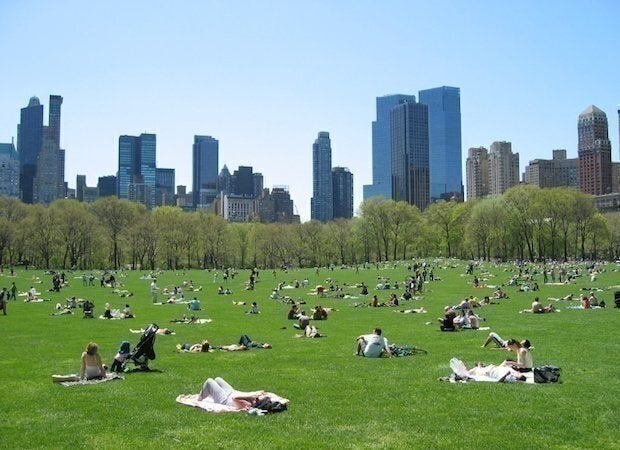 4. Washington, D.C.→New York, New York
If you want a weekend full of adventure and sightseeing, New York City is the perfect destination. While NYC is known for good nightlife, if you're looking to relax during the day, check out Central Park or take a stroll over the Brooklyn Bridge! No matter what you're looking for, New York City has it there waiting for you.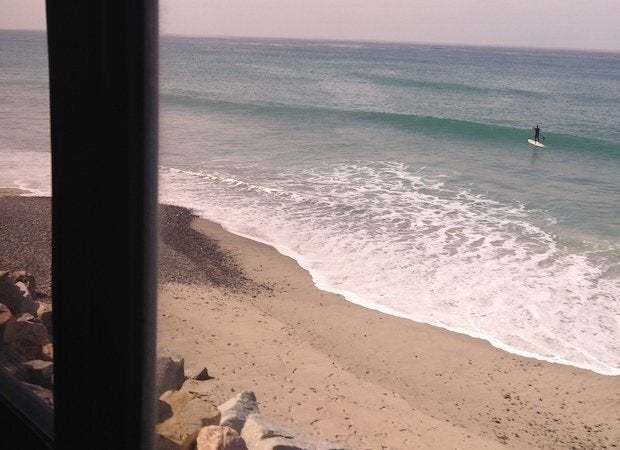 5.  Los Angeles, California→San Diego, California
Your travels will be just as awesome as your visit when you take the Pacific Surfliner to San Diego! This train runs along the ocean, making for beautiful sightseeing along the coast. Once you arrive, spend a day at San Diego Zoo to watch adorable animals, or beef up your history knowledge and visit the USS Midway Museum.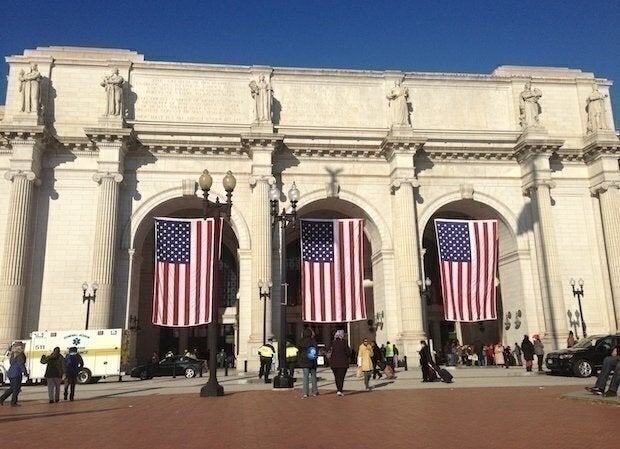 Getting excited about your weekend getaway? Amtrak wants to get you there for free! Starting May 12, tweet or post on Facebook telling us what your dream getaway is and tag @Amtrak and @HerCampus with #iamtraking to enter to win free Amtrak train tickets. Don't forget to follow Amtrak on Twitter and "like" them on Facebook for a bonus entry!
The grand-prize winner will get two round-trip* Amtrak tickets and a travel care package filled with our editor's selection of travel must-haves. Three runners-up will win one round-trip Amtrak ticket each. We'll pick one winner each week of the contest, which will run through May 30!
Good luck and bon voyage, collegiettes!
*Grand-prize and runners-up tickets can be across the Northeast Regional Line or the Pacific Surfliner Line.