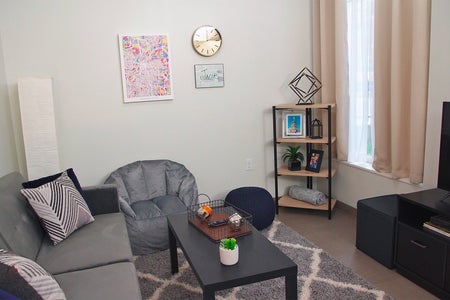 Dorm Style Guide: Teeny Apartment Living
This is a sponsored feature. All opinions are 100% our own.
Just because you have limited space doesn't mean you have limited options when it comes to making your apartment your own. You'll never forget your first apartment; that's why we've partnered with Walmart to bring you this step-by-step tutorial for fitting major style into a teeny, tiny space.