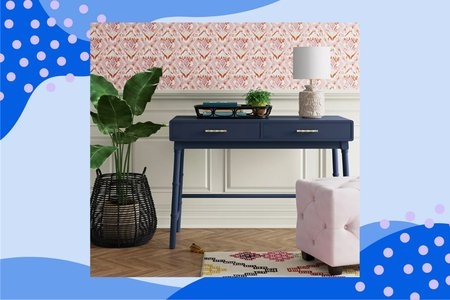 The Best Home Decor Black Friday Deals, Because You Deserve Your Dream Apartment
Do I do all of my holiday gift shopping on Black Friday and Cyber Monday? Yes. Do I throw in some presents for myself? Also yes. There is zero shame in treating yourself, especially when there are so many irresistable sales going on. But here's the thing—the further I get into my twenties, the more I care less about buying a fun going out outfit and more about snagging a deal on a carpet or throw blanket. (Remember having going out outfits?). So, here are this year's best Black Friday and Cyber Monday deals on home decor and furniture.
If you're a RedCard holder, you'll get to shop the RedCard Early Access Sale online on November 27. Target's ad will reveal more in-store and online savings from November 28 through 30, with additional Cyber Week deals from December 1 to 8. 
Wayfair's Black Friday preview sale is happening now through November 29, but herhaps the *best* sale of all time runs from November 29 to December 2, with up to 80 percent off and free shipping on everything. 
PSA: Pre-Black Friday deals are live on Walmart's site right now. Then, their full, Black Friday deals begin on November 27. 
With pre-Black Friday deals already happening, The Home Depot is my favorite underrated option for home decor. With affordable prices, they have a *ton* of chic decor.
The Her Campus National Editors write about products we love and think you'll love too. Her Campus has affiliate partnerships, so we get a share of the revenue from your purchase.