Spoiler warning: Spoilers for You Season 4 follow. After four seasons and years of murders, lies and switching identities, Joe Goldberg has finally come back to his original life in You. With the help of his latest lover Kate (and her overwhelming wealth), he managed to clear his name of the crimes he committed and even returned to New York City. But, after episodes dictated by Joe's deteriorating mental state and a lot of loopholes and plot twists, one might want to revisit how he managed to do that — and if the smooth wrap of the show will make place for another season in the future. 
The You Season 4 finale, explained
After discovering that he was the Eat the Rich killer — and that he murdered Rhys and was talking to his conscience all along — Joe manages to reconstruct what really happened in the first few episodes, where he found Marienne and, allegedly, let her go. 
Contrary to what was portrayed thus far, Joe's memory left out the fact that he didn't let his obsession leave: Rather, he trapped Marienne in a glass cage by his and Rhys' favorite Indian food spot, and left her unattended, without food or water, for days, since he erased that fact from his mind and thought that, ultimately, Marienne managed to get her train away from him. 
Joe's personality and memory split was one of the main plot twists in the season. Although in the first part of Season 4, he was shown to have changed and abandoned his homicidal ways, the viewer slowly uncovers that he was living in two different realities at the same time — one in which he was murdering compulsively, and the other where he was a normal professor, in love and afraid of his supposed stalker. His duality goes as far as forgetting the password to Marienne's cage, leaving her to "die."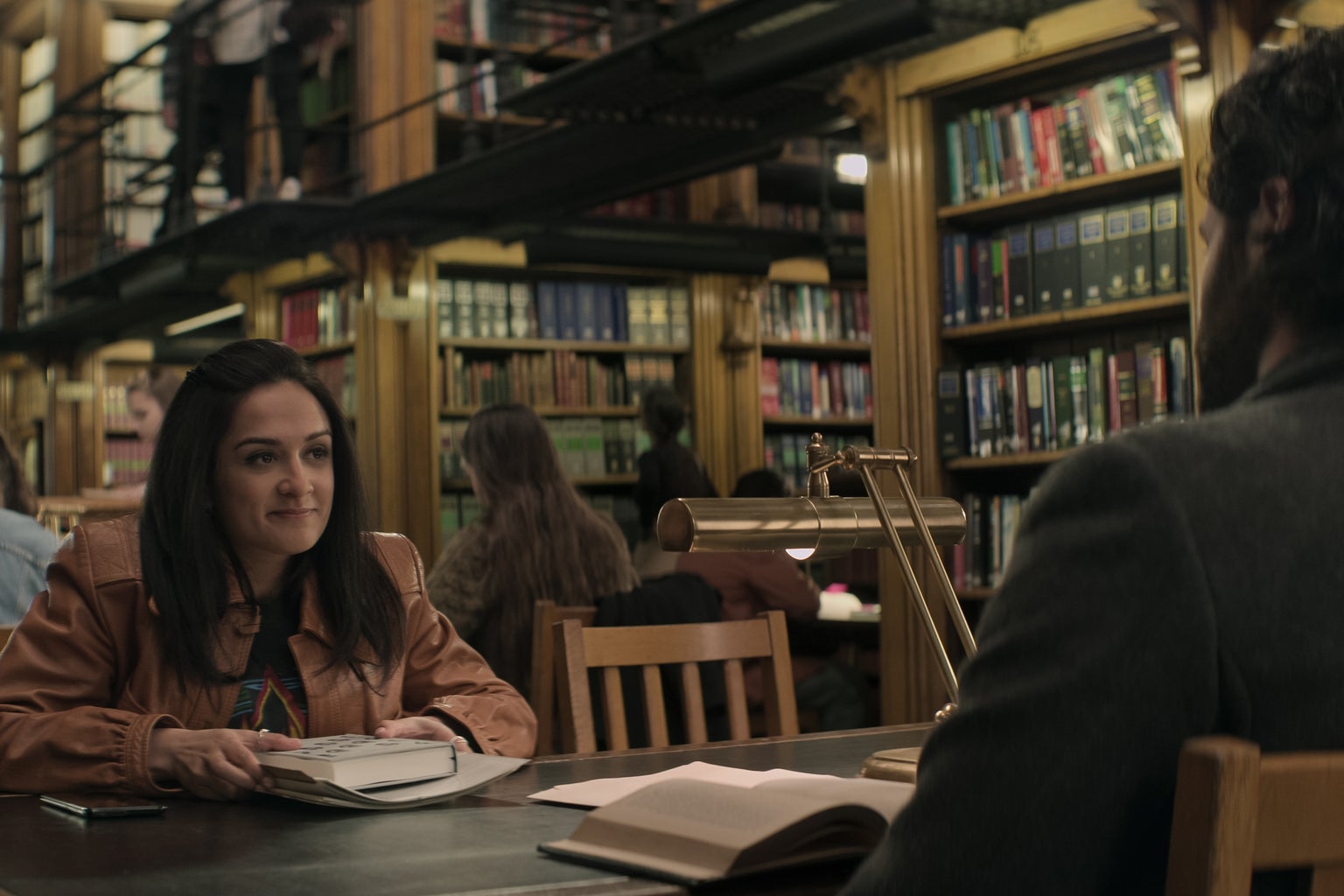 Fan-favorite and Gen Z icon Nadia was actually the first one to discover his past tendencies. Suspicious about his position within the Eat the Rich victims, she starts to dig into his past and goes as far as sneaking into his home until she finally locates where Joe is hiding Marienne. Coming up with a plan to save her, Nadia helps Marienne escape and joins forces with Edward to expose Professor Moore's past as Joe. 
Nadia and Edward, however, didn't share the same luck as Marienne: Edward is killed by Joe in the last minutes of the finale and Nadia is framed as Rhys Montrose's killer. 
On the other hand, after a suicide attempt over his regret on murdering Marienne and his shame about being a killer, Joe leaves the season unscathed. Even better — after killing Kate's father, Tom Lockwood, Joe confesses to Kate all his past wrongdoings, and using her influence and inherited empire, Kate scrubs Joe's name clean at least. 
So, with Joe back to his old life and settled with his latest lover, the question stands: Is a fifth season on the way? 
Will You have a Season 5?
As it stands, there has been no information regarding a possible season 5 of You. There is no release date, trailer, or cast announcements as of yet. However, co-creator Sera Gamble has previously stated to The Hollywood Reporter that "we definitely could follow Joe for several more seasons," while Penn Badgley told the Happy Sad Confused podcast that he "signed a six-year contract right out the gate," meaning that he could do more seasons in the future if creators and actors are willing. Given that the series is widely popular, only time will tell!