In honor of Guardians of The Galaxy Vol. 3 coming out in theaters this weekend, I feel the absolute need to scream about my excitement over this film. First, we got confirmation that Gamora will be returning (maybe not in the way audiences may expect), finally getting the opportunity to learn more about fan-favorite Rocket's backstory, and a brand new villain joining the franchise.
I'll be the first to admit that when I found out that one of my favorite actors, Will Poulter, was joining the Marvel universe as Adam Warlock, I screamed. As a very dedicated Will Poulter stan, I must share my anticipation and enthusiasm for everyone who has watched GOTG Vol. 3, and is thinking to themselves: "Who is Will Poulter?" I am here to answer all of your fan questions.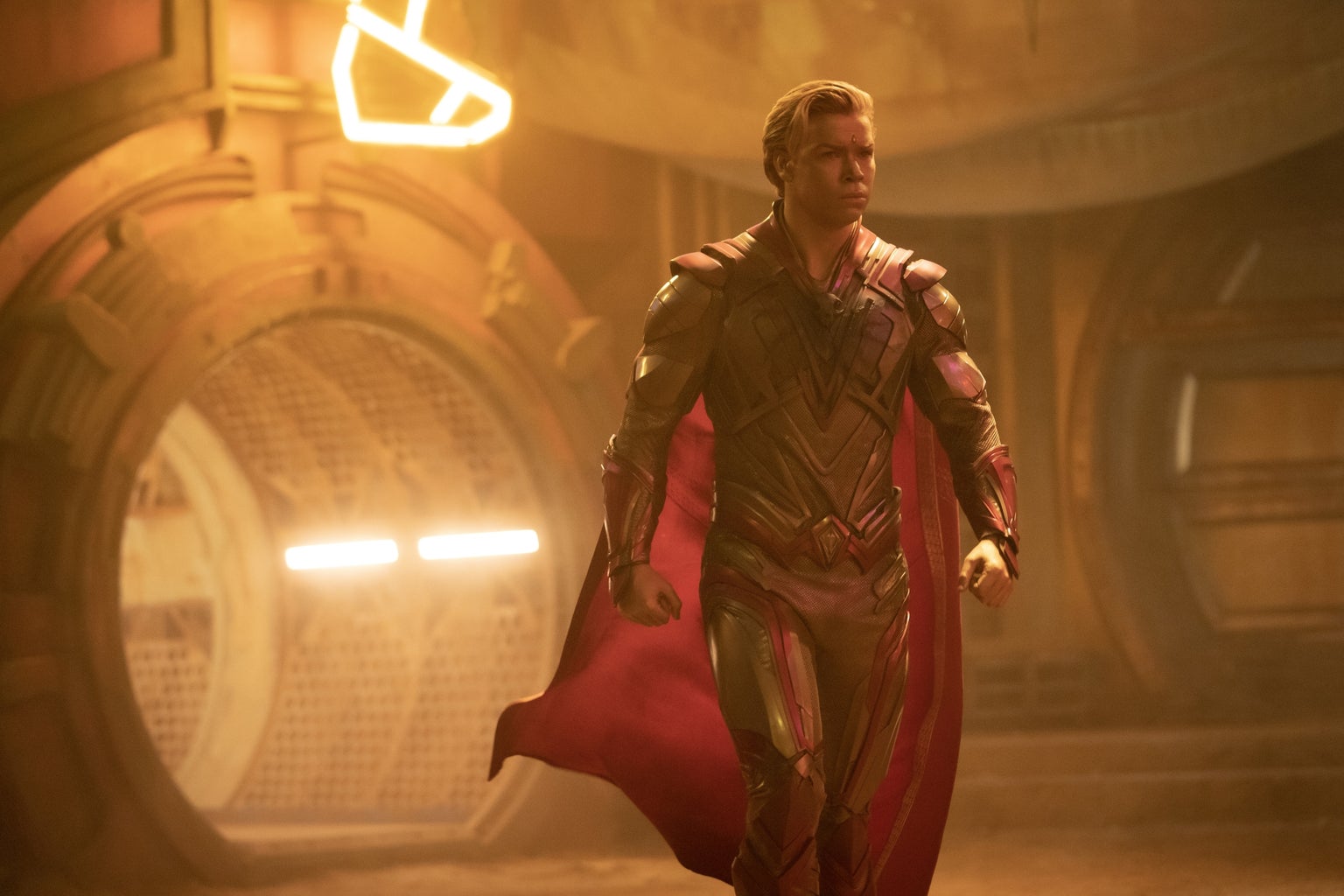 You may have seen Will Poulter in your favorite childhood movie franchise. 
Even though Poulter has been acting for over 10 years, you may have seen him pop up in some of your favorite movies growing up. Now, if you're like me and you spent your childhood watching fantasy movies in the early 2010s, there is a high possibility that you may have watched an incredibly popular franchise: Narnia. In The Chronicles of Narnia: The Voyage of the Dawn Treader, Poulter plays the lead role of Eustace Scrubb, the obnoxiously loud cousin of the Pevensie family from the Narnia series. Talk about an iconic start to a successful career. 
His other movies include another iconic franchise: The Maze Runner.
Sure, The Maze Runner may have actors like Dylan O'Brien and Thomas Brodie-Sangster in it, but did you know that Poulter played a pivotal role in The Maze Runner franchise? For anyone who hasn't watched The Maze Runner, the books and film follow a group of teenagers who are mysteriously taken to an undisclosed location called The Glade with a task of mapping out the maze they are trapped in. There are multiple antagonists throughout the series, but one antagonist that sticks out throughout is Gally. Gally is played by Poulter in the first and third installment of The Maze Runner, showcasing his ability to take on villainous characters that for sure prepared him for his GOTG Vol. 3 role. 
Poulter was nominated for an Emmy in 2019.
Now, if you're not someone like me who loves keeping up with awards season, you may have not known that Poulter has been nominated and has won some very serious accolades. In 2014, Poulter won the BAFTA (British Academy of Film and Television Arts) Rising Star Award for his performance in We're The Millers, which helped skyrocket his career in the UK. In 2019, Poulter was nominated for Supporting Actor in a Limited or Anthology Series or Movie during the 2019 Emmys for his performance in Dopesick, an original Hulu series.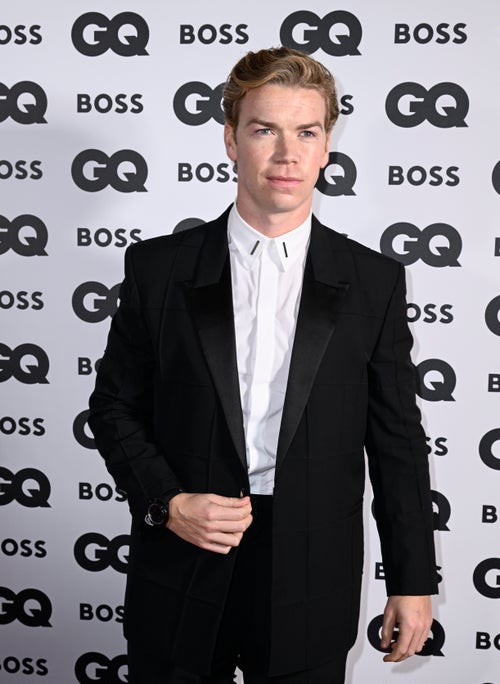 On his Instagram, Poulter promotes several nonprofit organizations.
One of my favorite things about Will Poulter is specifically his social media presence. While a lot of actors tend to show their accomplishments and achievements, Poulter uses his social media platforms frequently to highlight some of his favorite organizations on his Instagram (@willpoulter) around the world. Poulter has been an ambassador for Anti-Bullying Pro, a nonprofit organization dedicated to helping Gen Z find support and resources for bullying.
Poulter is also an advocate for bringing the conversation about mental health into school institutions, as well as promoting many different Black-owned businesses throughout the UK. With over 800k followers on Instagram, Poulter is able to bring attention to many different causes around the world while also keeping a low-key profile.
He's private about his personal life, including his siblings and rumored girlfriend.
Similar to his social media presence, Poulter keeps his personal life private. Poulter was born in Hammersmith, England and has two siblings: a brother named Ed and a sister, Jo Poulter. His relationship status is also currently unknown, but back in 2022, he was photographed with model Bobby T in California. The two have not been photographed since, but Bobby T does still follow Poulter on Instagram, leaving fans to speculate that the pair may still be together. 
You can watch Poulter in GOTG Vol. 3 as Marvel villain Adam Warlock.
After the end credits scene of Guardians of The Galaxy Vol. 2 in 2017, Marvel fans have been highly anticipating the role of Adam Warlock. After Ayesha (played by Elizabeth Debicki) is humiliated by her loss against the Guardians, she begins to formulate a plan to get back at them: creating the perfect human being. She comes up with a single name: Adam. For fans who may be curious on who Adam Warlock is, Warlock is created by the Sovereign, a highly advanced galactic race as a weapon and the ideal human with god-like powers. Poulter was announced as Warlock in 2021, leaving fans curious to see his portrayal.
Writer-director James Gunn praised Poulter in an interview with the New York Times, explaining, "Will is incredibly easy, listens to everything, and is simultaneously very serious and game for anything. He's down to earth and just plain fun to be around." Warlock poses a serious threat to the Guardians, and I have no doubt in my mind that Poulter goes above and beyond in his performance. Gunn has also teased that we may see Warlock in future Marvel installments, so I cannot wait to see Poulter's future in the Marvel universe.