What It Means That Trump Didn't Lose By a Landslide
The opinions expressed in this article are the author's own and do not reflect the views of Her Campus.
Many of us have been anxiously watching the election 2020 results slowly creep in, whether we have the news on in the background or are constantly refreshing the New York Times and NPR results pages. And while we knew that it might take a while for the unprecedented amount of absentee and mail-in votes to be counted, it's still shocking (for some) to see how close this election will be. 
Many outlets have been talking about the "red mirage" worrying Democrats on election night, but what does it mean when the mirage isn't as wavering as we expected? Our country hasn't banished support for Trump the way we thought it would, but, to quote ABC News correspondent Dr. Leah Wright-Rigueur, "The signs have been there for a long long time, people just haven't been paying attention." Maybe after this, we finally will. 
There is a reality that liberal Democrats are wishing so hard for: that the Trump era would've ended on November 3rd, election night. But that is not the reality we live in. Trump has not been shunned by the American people or the Republican party, and that means he has successfully come to lead the party. Trump has also overcome political hurdles thrown at him. He is an impeached president, and he is a president who is constantly fact-checked by news outlets, even on his chosen social media channels. But he isn't losing big by any means, and neither are the Republican members of Congress who continuously backed him.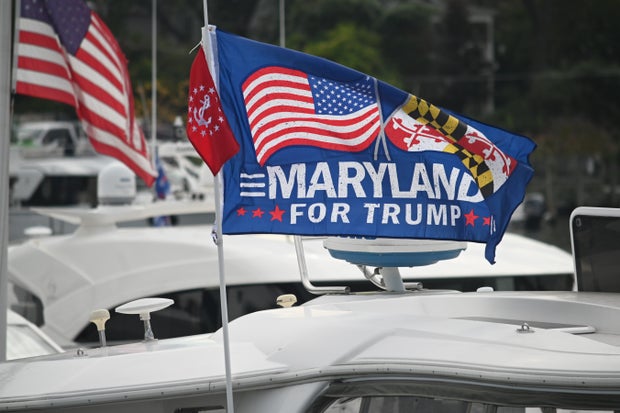 Photo by John Dean on Unsplash
Something that we will have to overcome when understanding how Trump's popularity continuously surprises democrats is inaccurate polling, both from this election and the fateful 2016 election. Journalists are still trying to figure how and why our prediction polls were so off, and some are theorizing that Trump supporters, the overwhelming majority of them, are not as quick to share their real political views. We think of Trump supporters as loud-mouthed and proud, people who drive around in trucks with "Keep America Great" flags flapping off the back. But, as we're beginning to see, the real support of Trump is insidious. Maybe people learned of Biden's tax plan and decided to vote red quietly. Maybe they watched the presidential debate and thought Trump was the stronger presence. Our prediction polls and, therefore, our journalistic assumptions were wrong. We still fought hard for this vote, but maybe we could have fought harder. 
As of November 4, votes are still coming in and it's still unclear exactly who will win. But even if Biden wins, there's still a huge part of the population that voted for Trump. Hopefully this knowledge will continue to wake the American people up to the injustices running rampant in our societal structures. Hopefully we won't get complacent in a Biden presidency. Because that's another clear thing: we will have to keep fighting no matter what.