Since the start of the pandemic, every little thing in our lives seems to be changing. Each morning I wake up thinking, "Hmm…what could possibly go wrong today? Should I even turn on the news? Will I make it outside?" and the answers are different every day. But there's been one constant in my, and millions of others', life during this time: TikTok.
TikTok creators have been my source of entertainment (and do I dare even admit, a feeling of friendship?) throughout this lockdown phase. Living vicariously through them, through my phone screen, gives me something to pretend to be involved in for a few seconds of each day. These TikTokers are the new celebrities of our generation, and we don't even have to focus on our televisions for an hour to know what's happening.
The best part about TikTok is that there'll never be a shortage of the various types of content you can consume. If you want to laugh out loud, head over to Quenlin Blackwell's page and become obsessed with her outrageous personality. If you want to be inspired to dance, watch Zoi Lerma's insane moves (that I didn't even know were possible). If you need fashion advice, you gotta keep up with the queen Remi Bader for hilariously honest reviews. It seems like the limit doesn't exist for the amount of amazing content on TikTok, and I can't stop watching it.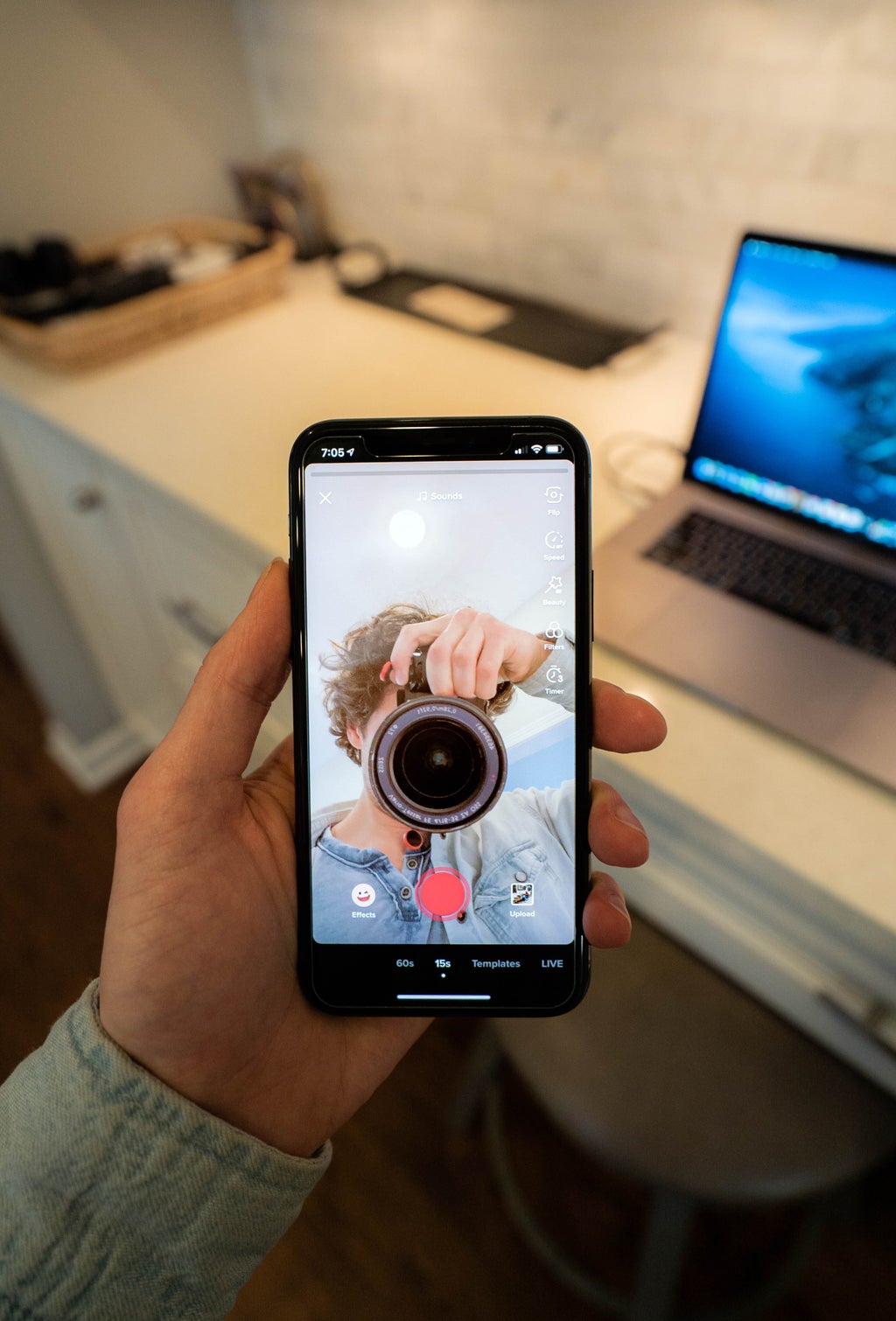 How are these people ALWAYS up to something???
Don't get me wrong, I'm quite aware that these days we have ample amounts of time on our hands, which is definitely helping fuel this addiction. While I'm cooped up in my house waiting for the world to return to normal, is it really such a crime to become invested in Addison Rae's new music career? Or feel a need to run to Dunkin and try Charli D'Amelio's new drink? Didn't think so.
But seriously, these people seem to always have something going on, which makes them even more interesting to follow. Let's take Lil Huddy for example: TikTok's token e-boy, hearthrob and in my mind, Charli D'Amelio's ex-boyfriend. He was recently featured in Machine Gun Kelly's short film Tickets To My Downfall, while simultaneously releasing his own music, and getting a feature in Paper Magazine, and  releasing merch. So naturally, I had to go check out anything he had his name attached to. And I must say, I'm highly impressed. When I was 18 years old, I couldn't even make it through a day of high school without needing a 3 hour nap at the end of it. Make fun of these kids all you want for making a living off dancing on social media, but they're far more successful than I'll ever be.
There's just so. much. DRAMA
I honestly feel bad for these young stars sometimes, due to the fact that they have to deal with more drama than middle school girls chit-chatting at the lunch table. I mean, it's highly entertaining to us common people, but for them it's a never ending cycle of slander. With absolutely no drama of my own to get involved in these days, I find myself constantly checking in with TikTok Insiders, an Instagram account dedicated entirely to TikTok star scandals, to ~feel something again~. Did you guys know Bryce Hall potentially cheated on Addison Rae? And that he's also going to host a boxing match with YouTuber Austin McBroom? Oh, and that Brianna Chicken Fry and Trisha Paytas are beefing? I did! Thanks, TikTok Insiders!
You can't even go on the app without the drama being thrown at you. People are making an actual living off of "tea accounts" online. For example, my good friend Hannah Kosh (I don't personally know her, but I definitely think we'd be good friends) is constantly on my For You Page, spilling the tea. And like, I definitely have a minute to spare each day to hear what's up with these kids. There's just no way to escape! 
At the end of the day, these TikTok stars are filling the social void that COVID-19 has taken away from us. I never thought I would be dealing with a pandemic, taking classes online, wearing a mask 24/7, and constantly keeping up to date with the lives of teenage strangers, but hey, here we are!