Have you heard about Taco Bell's iconic Volcano menu making its return? Well, this week, they're getting an assist from Paris Hilton to celebrate the limited time menu that's making a comeback on June 29. The queen of Y2K is partnering up with Taco Bell — fitting, because she is the expert on all things hot — with her very own pre-recorded advice HotLine.
Here's the deal: Taco Bell rewards members will receive exclusive access on June 27 to the menu, and starting on June 26, fans can reach Hilton's advice by dialing 1-844-THTS-HOT to get advice on what's hot and receive the rundown on the best items to get from the Volcano Menu.
The prompts include information about the volcano menu, life advice, and Hilton saying her classic catchphrase, "That's hot." You can even ask her if you should get bangs (always a relevant question). Plus, if you dial the Hot Line and press 6, you can get a first listen at her new single, "Hot One," which is dropping on June 30.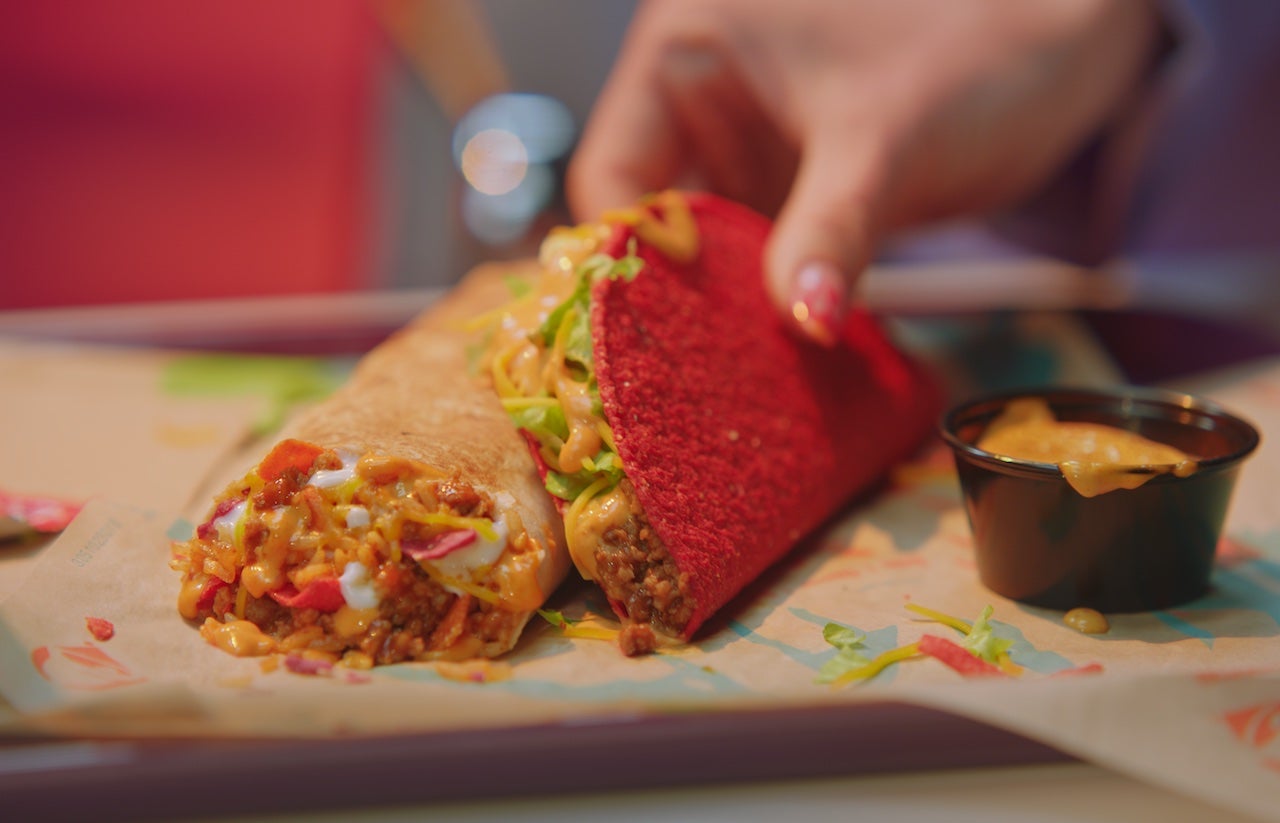 Krystal Hauserman, CMO of Hilton's next-gen media company, 11:11 Media, confirmed in the press release about the partnership that more is coming from Hilton and Taco Bell. "Paris Hilton's iconic presence and Taco Bell's HOT flavors are coming together to create a deliciously nostalgic experience that will transport you back to the turn of the millennium," she said. "The hotline is just the beginning! Fans will be able to join in other fun ways including on TikTok and through new music by Paris that will make you say, 'That's Hot!'"
Hilton also said, "Taco Bell's Volcano Menu isn't just iconic, it's the epitome of hot. I am loving being a part of this Y2K revival with my very own Hot Line and hope fans will take my advice to sliv más."
The Volcano Menus items include Lava Sauce that can be added to any item on their menu, the Double Beef Volcano Burrito, and the Volcano Taco. Plus, there's an extra perk if you use Doordash: Doordash DashPass subscribers can receive a free Double Beef Burrito or Volcano taco on orders that are $15 dollars or more.