Prepare to be sick of me this July, because all the most anticipated entertainment releases are just around the corner. The salt air, the feeling of summer romance, and East Coast vibes can only mean one thing: The Summer I Turned Pretty's (TSITP) Season 2 premiere is one week away. Since the premiere of Prime Video's adaptation of the book on June 17, 2022, fans and book lovers alike have been counting down the days until they can escape reality and become honorary Cousins Beach residents again.
From love triangles to capturing the quintessential summer, TSITP gives viewers the pang of nostalgia and small-town charm that completes summer. And we finally get to catch up with our faves Belly, Jeremiah, Conrad, and Steven on July 14. However, if you're growing restless like me and can't wait to figure out who Belly chooses, you don't need to wait till July 14. The Summer I Turned Pretty fans can get early access to Season 2 for one night only — here's everything you need to know to jumpstart your Cousins Beach summer.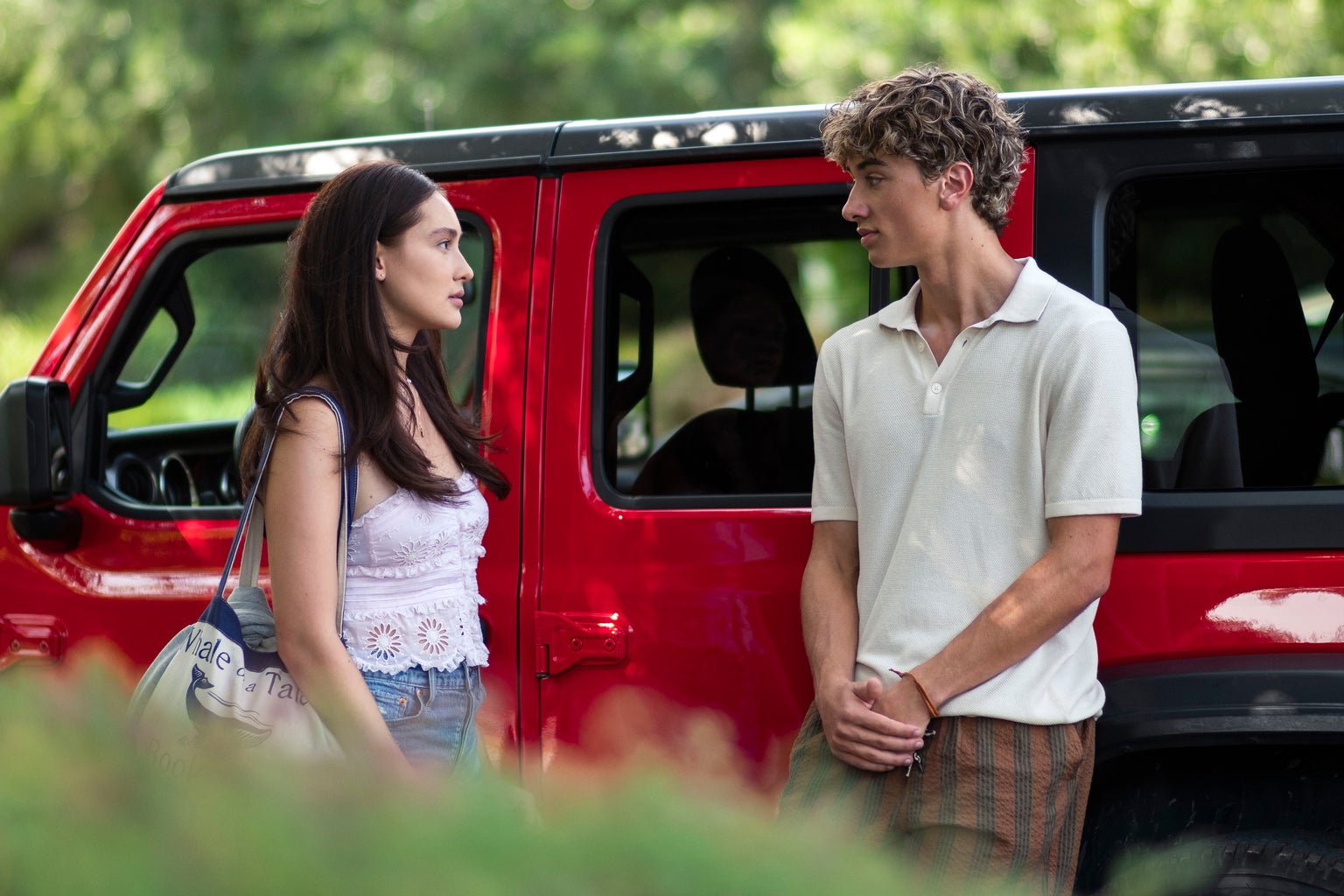 Prime members can see some of TSITP Season 2 in theaters early and for free.
Method watching is the new method acting. If you're a fan of the TSITP book series, then you know going to the movies to watch TSITP Season 2 is something Belly would be proud of. So, grab your slurpees and Twizzlers because you can channel your inner Belly in theaters on July 12 at 7:00 p.m. local time. That's right, the first two episodes of Season 2 will be available for Prime members to watch in theaters *for free* this upcoming week. 
It doesn't get better than free tickets to see your favorite show, and if you're an Amazon Prime member today is your lucky day. You can score free early screening tickets for Season 2 by visiting Primepremiere.com and reserving a seat at select locations. If you attend the early screening, there will be special concessions and giveaways. It's first come, first serve, so run, don't walk.
Prime members will have a chance to purchase tickets on July 9. 
Prime members also had the chance to score two free tickets on the Cinemark app with a Cinemark Rewards membership using the promo code "Loyalty" until July 5. If you're both a Prime and Cinemark Rewards member and you missed the deadline or Prime Premiere is all sold out, no need to fret. The Cinemark rewards exclusive for the early access screening of TSITP said that you would get a chance to purchase tickets on July 9 via the app — so mark your calendars!
Tickets will sell out fast, so grab them now! Only six more sleeps till the one-night-only event and eight more till the big premiere of the TSITP on Prime Video on July 14. In the meantime, I'll be debating with fellow fans why Team Conrad is the only right answer (IYKYK).