Step aside, Peter Kavinsky – Seth Cohen is the TV boyfriend of my dreams. Over quarantine, I found myself with ample time to catch up on all of the TV shows that I'd been meaning to watch, but never quite got around to. I finally had time to watch The O.C., and I am in love with Seth Cohen.

While I'd also date Ryan Atwood in a heartbeat, I have a soft spot for Seth. The Southern Californian is the textbook definition of a nerd, but in the best way possible. From his quirky love of comic books to his horse sidekick, Captain Oats, Seth is nothing like the tan, water polo players of Newport Beach, and that's why I love him.
Anyone who's ever heard of the show pretty much knows that Seth had been in love with Summer since they were kids, specifically, since she recited her poem "I Wish I Were a Mermaid" in sixth grade (turns out she stole the poem, but that's besides the point). Flash forward to high school, and he's still pining after her, long before she ever acknowledges his existence. While IRL this may not be the best strategy to get someone to like you, you have to admit his persistence is really sweet. I mean c'mon, he named a freaking boat after her!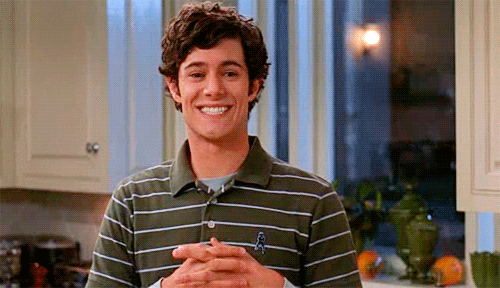 Once Seth and Summer *finally* started dating, Seth was the master of grand romantic gestures. He even stood up on a coffee cart to profess his love for her in front of half of Harbor. I don't know too many teenage boys who would go to that extent to impress their crush. We love emotional maturity!
Seth and Summer, while an unlikely match, were actually perfect for each other. He pushed her to her fullest potential (hello Brown) and she got him out of his comfort zone. They also shared what should be formally referred to as The Greatest Kiss in Cinematic History, AKA the Spiderman kiss in the rain while "Champagne Supernova" played in the background. It was so good it made us forget all about poor Zach stranded at the airport.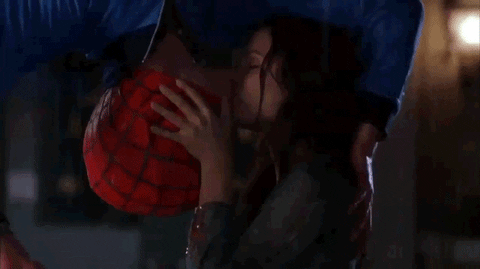 Seth is that boyfriend who always knows how to make you smile. You could always count on Seth for a fresh bagel and sarcasm galore, and he could even draw you into a comic book character. He also invented Christmukkah, so he's a cultural legend. I see zero flaws.
I've come to accept that every guy will pale in comparison to Seth, no matter how hard they try. And who could blame them? We can't all be raised by Sandy and Kirsten Cohen.
Seth Cohen, you're my destiny.