Stepping foot into the world of theater at seven, finding her agent at the age of 11 (yes, literally all by herself) and one of the newest additions to High School Musical: The Musical: The Series (HSMTMTS), Olivia Rose Keegan is quite the powerhouse. If you've already got a glimpse of her character, Lily, you might either totally love or totally hate her – but when it comes to Olivia herself, you're bound to fall in love. Despite having to hop on what very well may have been her fifteenth Zoom call at 11 AM, Olivia was all smiles. 
Starting out young in the industry
Olivia considers herself lucky to have gotten a head start at such a young age, feeling like it helped her become immune to rejection. "Or [maybe] it was always so fun to me that I didn't care," she says. Either way, she was very lucky to have parents that supported her in her dreams, even if it didn't exactly start out so in her favor… 
After three years of performing theatre, Olivia decided at age 10 that she wanted to make the move to the big screen – aka, on-camera acting. Naturally, as most parents would, hers assumed it was a phase. A year later, after Olivia's incessant insistence that it was her dream, her parents finally caved and told her to find an agent if she really wanted it to happen. Would you believe me if I told you that she did? And thus began the journey of a lifetime, with the unwavering support of her parents as her mom drove her on a six-and-a-half-hour road trip almost every other week when she first started out, blasting T-Swift on their drives – as one must.
And, as cliche as it may sound having fun while you're doing it so important, especially as a kid. "You're not meant to be working like an adult," she says, touching on other young people looking to break into the industry. "Just make sure you're always having fun and you're motivated by passion and it's you – it's not [about] anyone else."
Playing the role of Lily on HSMTMTS
While Lily may be your stereotypical competitive theatre kid with a mean streak on the surface, Olivia says she's not one-dimensional, much like everybody else on the show. It's been interesting to dive into the psyche side and find out why Lily is the way she is. "Villains or villainous characters are very fun to play, and it's funny because the last couple of characters I've played have that sort of evil, mean undertone. And I'm like, 'Okay, maybe it's time to look inward and figure out what kind of energy I'm projecting onto the universe because this seems to be a pattern,'" she says. Though, ten minutes into the interview and I could tell you the only energy Olivia Rose Keegan puts out into the world is that of pure joy, goodness, and heart.
If you're wondering what Lily's going to do to the storyline this season, well, she's going to shake things up a little, to say the least. Spoiler alert: Olivia teases the possibility of a love triangle between Lily, Ricky, and Nini.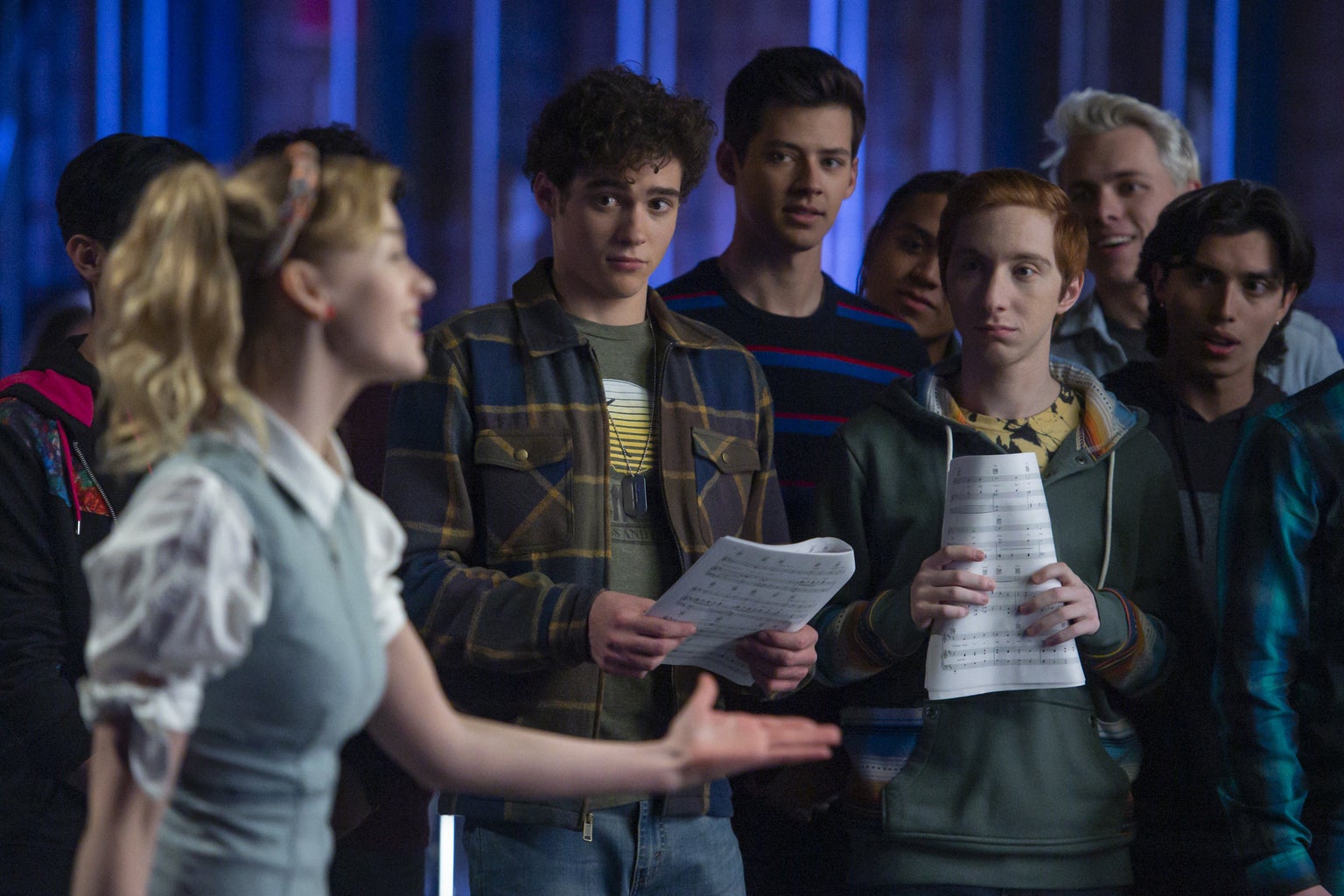 "Lily is a very determined, ambitious girl willing to knock down anything in her way to get what she wants, which is not always good or healthy, and leads her to be a little bit manipulative," Olivia says. "[There are] many, many different sides to her, and I think with every episode, people will see a different side [to] her."
Olivia has had to mentally prepare herself for people to hate her and funnily enough, she welcomes it! "It's not offensive. It's like, 'Thank you. That means I'm doing a good job!' because you're not really supposed to love Lily," she says.
While she's excited for fans to get caught up in her manipulative mean streaks, she's excited to see whether they'll be able to sympathize with Lily and not hate her, even if it's for a millisecond of the whole season. If they can, Olivia feels like her job will be done. "I think the best writing and acting is when you have these villainous characters that you end up feeling for. So that would be really interesting if I could do that," she says.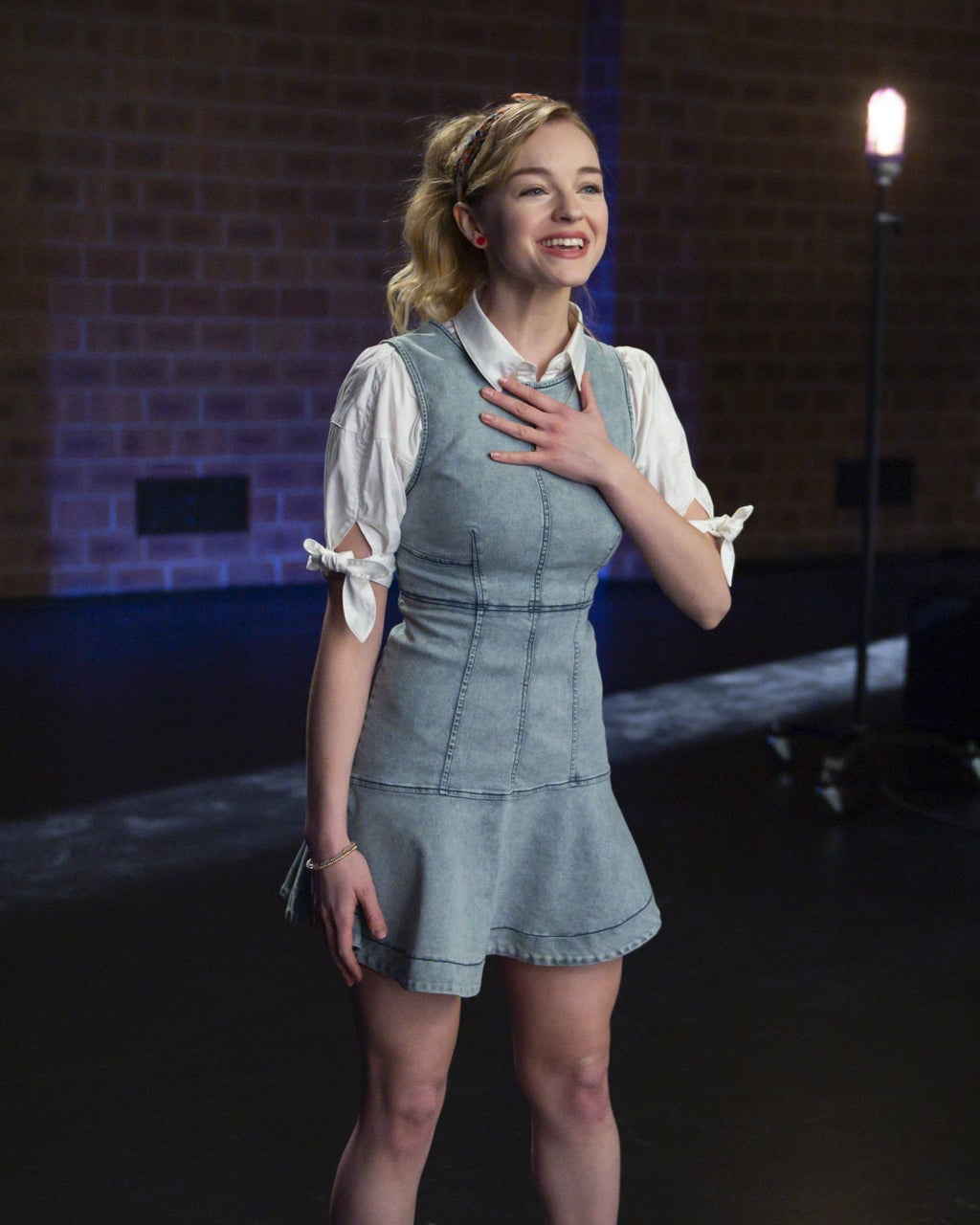 Working with the cast of HSMTMTS 
It was a little intimidating walking into season two after everyone had already bonded and gotten to know each other during season one, but her worries melted away within the first five minutes of being on set, as she recalls that every single member of the cast and crew was overwhelmingly kind and warm. "I just can't say enough good things about every single one of them," she adds.
She likens the experience on set to being part of an immersive Broadway experience! "If somebody starts playing a song from season one, everybody in the room knows the same choreography and knows the words," she says. "I'm just sitting there as the most happy audience member watching everybody break out into song and dance. You just feel like you're watching some sort of Broadway-caliber show. It's just incredible."
Naturally, I had to ask if – despite being a superstar child – Olivia grew up on the High School Musical movies like the rest of us, and rest assured that she's just as big of a fan. Even though she plays Lily, who probably reminds you of Sharpay, she's totally team Gabriella. 
Being a mental health advocate in the industry
This past year has put us through the wringer, and Olivia thinks it's all the more reason to talk about mental health, seeing as we're social creatures who thrive off of human interaction and we've been deprived of it this past year.
"It should never be a taboo topic. The most important thing in our lives is our health, physical health, and mental health. If you go to the gym every day and you take care of your physical health, then you should absolutely be trying to take care of your mental health," she says.
Growing up in the industry at such a young age has helped Olivia develop coping mechanisms of sorts. She's learned how it's important not to fall down the rabbit hole of comparing yourself to others because once you go down that road, you can't stop. "You realize that it's just beating a dead horse and it's not healthy," she adds. "You should only be competitive with yourself, but you can't be too competitive with yourself because then you're self-deprecating and taking steps backwards." 
The lines between motivating yourself and judging yourself can get blurred, and even Olivia struggles with finding the balance. "Especially in this past year of self-tapes, because there are no live in-person auditions, you realize how much you thrive off of that validation of just being in the room at a physical audition," she says. "Even just the casting director saying, 'Oh, that was lovely, thank you so much,' that's enough. Not having that is definitely an adjustment."
Olivia finds herself counting her blessings, as she has an incredible support system that grounds her as she navigates an industry that is 99.99 percent rejection.
"Talking about it, addressing it, and normalizing [it] – taking care of yourself in that way, I think is the first step," Olivia says. "And so the more comfortable we can be with doing that, the more aware [we become]. I think knowledge is power. And if we keep going in that direction, we're going in the right direction."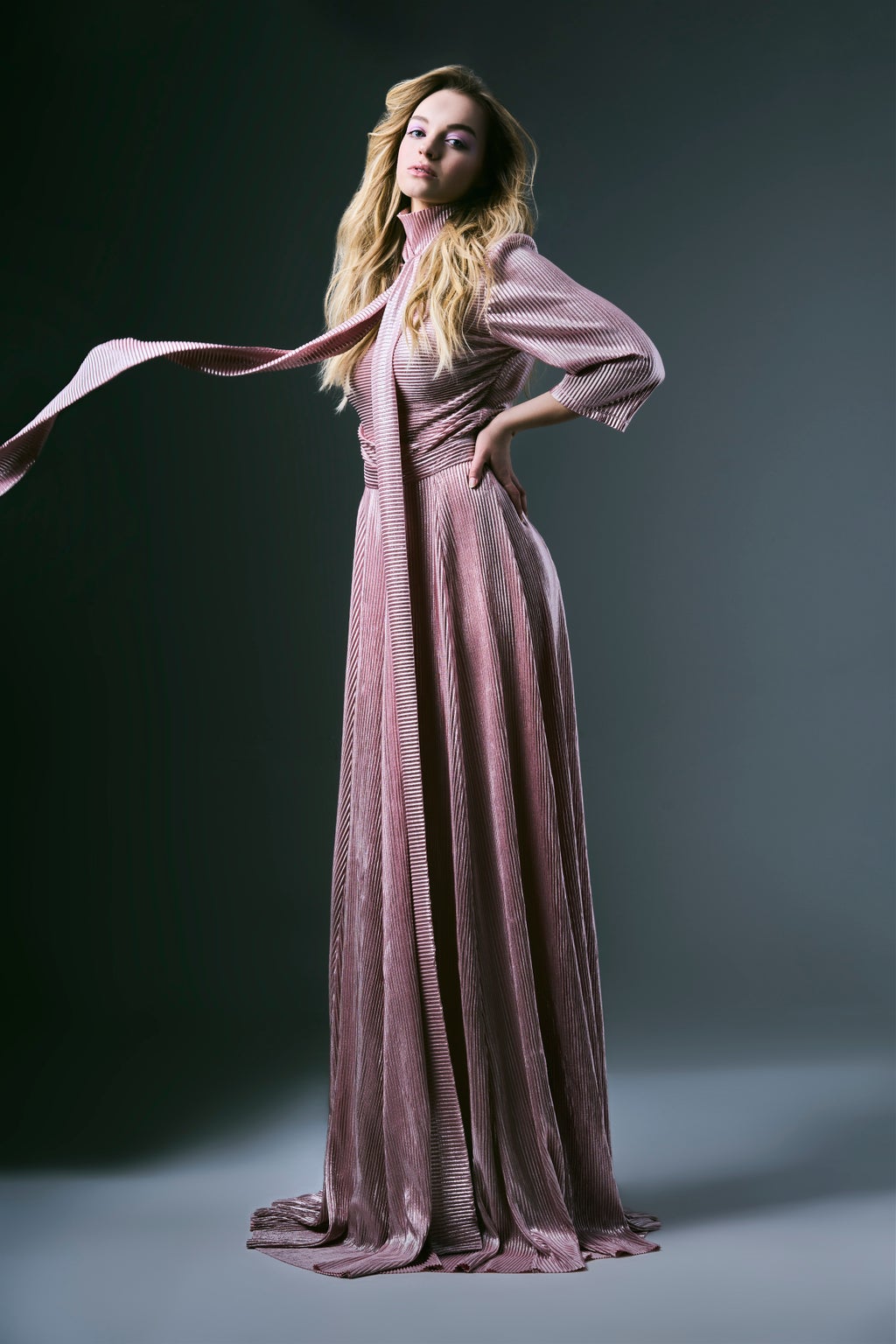 Head over to Disney+ to watch the latest episodes of HSMTMTS and revel in the dream that is Olivia Rose Keegan.