I may be 23, but I have no problem admitting that I look up to younger people. In fact, the young people in my life inspire me the most — my cousin, who is four years younger than me, serves as a constant reminder to be as fun and carefree as I was at that age, and not to take life so seriously even though I'm older now. Artists younger than me also serve as my role models — as parasocial as it sounds — and I have no problem admitting to anyone that, when I grow up, I want to be like Olivia Rodrigo.
This isn't saying I want to be a pop star — I mean, in theory, I would be the next big thing. In practice, I can't carry a tune to save my life and I lack the necessary charisma to have millions of people shouting my name. Even as a child, I could never really see myself as a budding pop idol. Maybe that was because I didn't have a celebrity like me — an angsty, mixed-race Filipina (or any AAPI representation) — to look up to.
Most kids in the 2000s, and probably even now, could only name two members of the Black Eyed Peas. Me? Since the age of nine, I prided myself on the fact that I could name three (three!) members of the Black Eyed Peas: Will.I.Am, Fergie, and Apl.De.Ap. It was my fun fact, brought to the table with a "Did you know that there's a Filipino guy in the Black Eyed Peas?" and a side of "They even have a song called 'Bebot' that's entirely in Tagalog," despite the fact that I only knew two phrases (if that) in my grandfather's native language.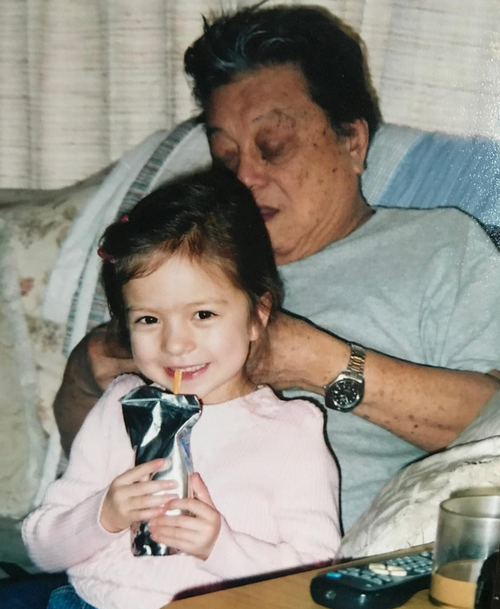 My knowledge of Apl.De.Ap wasn't self-discovered. After taking a trip to the Philippines to visit our family, my mother (both of her parents are of Filipino descent) returned with a tee-shirt that read, "Pinoy Pride" and a renewed interest in teaching me, and my brothers, about our cultural roots. So, along with making adobo, lumpia, and puto, my mother started pointing out every speculative Filipino who sang on the radio: Bruno Mars, that girl from The Pussycat Girls… and that's about it. Oh, and Apl.De.Ap — the darling of The Black Eyed Peas, obviously.
And while I regularly blast "Bebot" at the pregame, there was a lingering disconnect between me, Apl.De.Ap, and all of those other Pinoys on the radio. There was no pop idol that looked like me. No chart-topping, sold-out-tour-having, teenage pop star for me to dress as for Halloween. In my predominately white hometown, the edgy girls had Demi and Avril, the country girls had Miley and Taylor, and I had Apl.De.Ap. 
This isn't some sob story, but it's a feeling that many people don't understand. I've dealt with the eye-rolls when I get excited about a celebrity being Filipino, or the sighs of annoyance when I talk about finally seeing Filipino representation in the media (like when Ivan made lumpia on The Bachelorette, or when they danced tinikling in Zombies 2). It's a feeling I've tried to express to my friends and people close to me, but it's something they've never had to experience. It's the constant pull between wanting to fit in while constantly feeling othered, even if that feeling is overshadowed by the half of me people would rather see — because it's easier that way.
In my experience, being mixed-race is an identity of convenience: I'm Asian until I feel isolated for being Asian. When that happens? I'm being dramatic. I'm white. Suck it up, and dress up like Taylor Swift for Famous Person Day because nobody will care anyway. Who cares if her family came here on the Mayflower hundreds of years ago, and my grandfather came to America mere decades ago, after helping to liberate the Philippines from Japanese occupation?
I often think about what life would've been like if that overly emotional, pre-pubescent, second-generation American girl had an artist like Olivia Rodrigo. At 23, I see pictures of her mixed-race family and read interviews where she raves about lumpia, and all I can think about is that little girl in the "Pinoy Pride" shirt who would've loved to wear the "good 4 u" music video outfit for Halloween, instead of being a ninja while the rest of the girls got to be pop stars. I wonder if she gets excited to eat lechon at family gatherings, too.
When I listen to Olivia's music, especially with the release of GUTS, I feel like I'm nine and 19 all at once. The way her music dives into the thought of not being good enough, the pressure to be perfect, and the constant desire to prove herself, are things that I've struggled with my entire life as a mixed-race Filipino-American. To have an Asian woman who isn't afraid to curse, to scream, to sing about love and heartbreak and getting drunk, and all of the things our culture frowns upon not only empowers 23-year-old me, it empowers the 'lil kid inside of me, too. Because this is the first time in my entire life that I have a pop star who is like me.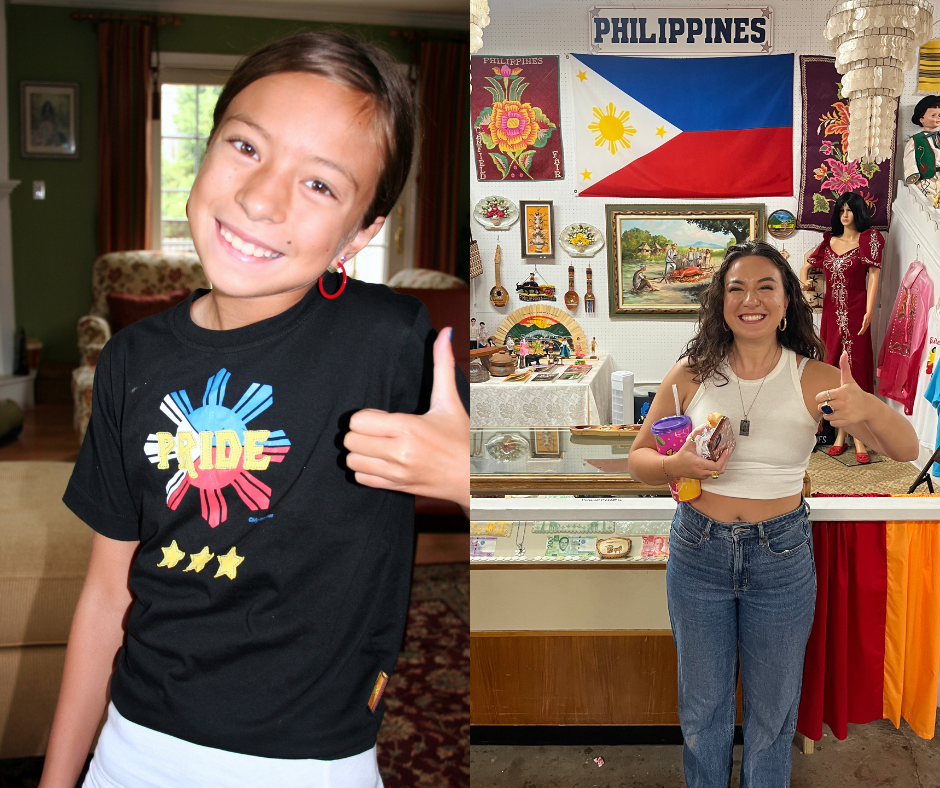 Maybe if Olivia Rodrigo had been around when I was a kid, life would've been different — and I would be a sold-out pop star, touring the world instead of writing this. Maybe I would've had better Halloween costumes. And, maybe, I wouldn't even know who Apl.De.Ap is.
And while I wish I would've had Olivia when I was nine, I'm glad to have her now. I'm proud to have her now. Call me dramatic or roll your eyes, but Olivia's moment, is every Filipina's moment, too — and that's not something anyone can take away from us. To me, being Filipino is about being proud of your people — proud of where you come from, and what it took to get there. As a culture, we uplift each other, and I'll take the role of Olivia's honorary Ate any day of the week.
And if Olivia is in the room with us right now, I just have one request: Get in the studio with Apl.De.Ap. STAT.