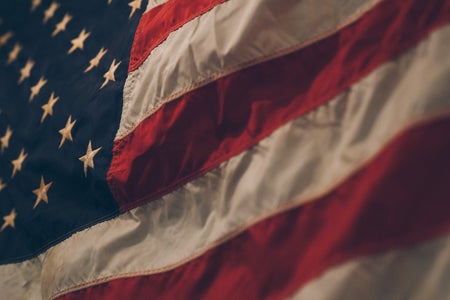 5 Takeaways From the First Debate Between Biden & Trump
We've been saying for a while now that we're in the thick of the presidential election. And we are! People are already casting ballots, and as of Tuesday, it's 35 days until Election Day on Nov. 3. 
Tonight, though, was the first time Democratic nominee Joe Biden and President Donald Trump went head-to-head in a general election presidential debate. Moderated by Chris Wallace of Fox News, the debate covered six topics: 
The Trump and Biden Records
The Supreme Court
COVID-19
The Economy
Race and Violence in Our Cities
The Integrity of the Election
According to FiveThirtyEight, Biden is ahead in the polls, but Trump still has a real chance for re-election. So, who had more to lose tonight? Read on for our recap of the most crucial moments from the first Trump-Biden debate of the season. 
1. The next Supreme Court justice
Trump's decision to fill Ruth Bader Ginsburg's seat dominated the first series of questions because of high polarization among leaders about whether the seat should remain vacant until after an election winner is determined. 
"We have a phenomenal nominee, respected by all," said Trump of his pick Amy Coney Barrett, claiming that "some of her biggest endorsers are very libreral." When asked to justify appointing a nominee during an election year, Trump said, "We won the election. Elections have consequences. I'm not elected for three years. I'm elected for four years."
Biden spoke about the empty court seat along more traditional partisan lines, highlighting the potential impact of Barrett on policy, re: limited taxes on the rich, and the overturning Roe V. Wade and the Affordable Care Act. Biden said that "women's rights will fundamentally change" if Barrett is confirmed.
2. Tax returns
Earlier this week, The New York Times reported that Trump's tax returns show millions in losses, and that Trump only paid $750 in income tax in 2016 and 2017 —  and in 10 of the last 15 years paid no income tax at all. Trump called the Times' expose "fake news" but didn't immediately dispute the information it contained. Earlier today, Biden's campaign released 2019 tax returns for Biden and Kamala Harris, anticipating what questions would inevitably come later in the evening. Biden's 2019 tax return shows taxable income of $944,737 and a federal tax bill of $299,346.
During the debate, Wallace asked Trump directly: "Will you tell us how much you paid in federal income taxes in 2016 and 2017?" Trump responded, "Millions of dollars."
Biden charged Trump with taking advantage of the tax code to pay less than schoolteachers. "You're the worst president America has ever had," Biden said.
3. The coronavirus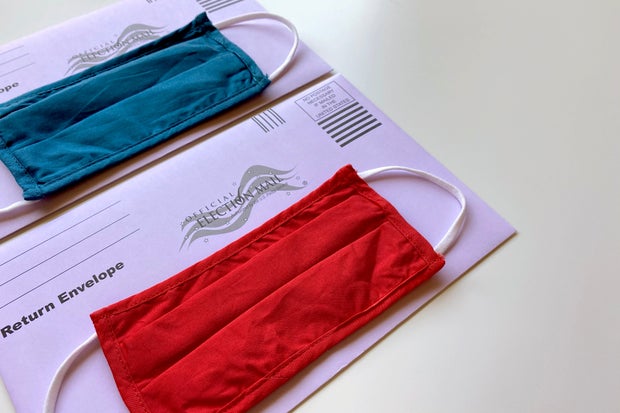 Photo by Tiffany Tertipes from Unsplash
"We have had more than seven million cases of coronavirus in the United States and more than 200,000 people have died," Moderator Chris Wallace stated during the segment on COVID-19, setting the tone for Biden and Trump's exchange. Undercurrents of the segment focused on Biden's belief that Trump mishandled pandemic response, and that scientists are being pressured to rush through a vaccine approval process. 
"We got the gowns. We got the masks. We made the ventilators. You wouldn't have made ventilators. Now we're weeks away from a vaccine," said Trump, citing steps in his coronavirus response plan. 
The question is, how fast can a vaccine be shown to be safe and effective? Biden stated that Trump "puts pressure" on scientists, which could create a vaccine plan that opposes expert guidance. "I don't trust him at all," said Biden.
The clash about COVID-19 became personal as the two justified their campaign styles — that Trump has held large, mask-free events outdoors, which Biden thinks is irresponsible. Trump reasoned that his opponent simply couldn't draw large crowds.
4. White supremacy
In an intense moment, Wallace asked Trump whether he was willing to condemn white supremacists and militia groups. "I would say almost everything I see is from the left wing, not the right wing," Trump responded. "I'm willing to do anything. I want to see peace."
When directed to answer the question plainly, Trump said, "What do you want to call them? Give me a name. Give me a name?" Eventually, after hesitating, he said, "Proud Boys — stand back, stand by." 
Trump infamously faced criticism for saying there were good people "on both sides" after a 2017 white supremacist rally in Charlottesville, Virginia, that led to violence and the death of a counterprotester.
5. All the insults
Overall, the first debate of the 2020 presidential election was heated and combative. In the first segment of the evening, Wallace asked Biden if he would pack the court, to which he declined to give a direct answer. As Trump continually spoke over him and pressed him to take a position on the issue, Biden fired back, "Will you shut up, man?"
Wallace implored Trump not to interrupt so much, after much of the night was filled with derailed interjections and attacks. "I think that the country would be better served if we allowed both people to speak with fewer interruptions. I'm appealing to you, sir, to do that," Wallace told Trump.
At other points in the debate, however, Biden continually gave in to verbal gaffes, calling Trump a "clown" and telling him to "keep yapping." And in the segment about issues of race, calling Trump a racist who divides rather than unites.
"It's been an interesting hour and a half," Wallace said in his closing remarks.
Biden and Trump will debate each other two more times, on October 15 and 22. Kamala Harris and Mike Pence will debate next Wednesday, October 7.
Follow along with Her Campus's 2020 Election coverage and latest news here.