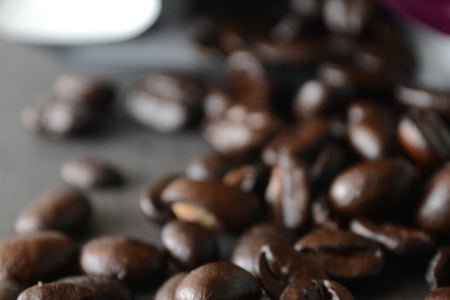 JSYK, Dunkin's New Espresso Drinks Are Fancy As Heck
Dunkin' launched a new, handcrafted espresso experience on Thursday in a bid to become the it destination for the best lattes, cappuccinos, Americanos and macchiatos.
As a part of its unveiling, Dunkin' is hosting six weeks of promotions, starting with two special nationwide free sampling events. On Friday, Nov. 16, guests at participating Dunkin' restaurants nationwide can enjoy a free sample of the brand's Caramel Flavored Iced Latte from 10 a.m. to 2 p.m. and on Saturday, Nov. 17, guests can enjoy a free sample of the brand's White Chocolate Flavored Iced Latte, also from 10 a.m. to 2 p.m.
"With our new espresso lineup, we're now offering a terrific espresso at a great value, delivered at the speed of Dunkin'," Tony Weisman, Dunkin's Chief Marketing Officer said in a press release. "We believe the rich and smooth taste of our new handcrafted espresso creates a powerful new choice for America's growing community of espresso drinkers.
With the launch, Dunkin' is adding two new iced espresso drinks to its menu for the first time: Iced Cappuccino and Iced Americano. Both will be available at participating Dunkin' locations nationwide starting Monday, Nov. 19.
Dunkin' will also be hosting a special promotion throughout the week of Thanksgiving. From Nov. 19 through Nov. 25, the coffee chain will be offering medium lattes or cappuccinos for $2 all day. 
This move to more high-end drinks is a part of the company's rebranding efforts, with one of their focuses being to draw younger people to the brand.
"Espresso is one of the fastest growing coffee categories, particularly among younger consumers," Weisman said in a separate press release. "Our superior lineup of lattes, cappuccinos, Americanos and macchiatos will delight current customers and surprise new ones."
Dunkin' is also planning a line-up of fancy holiday drinks, according to Nation's Restaurant News. Over the next few months, Dunkin' plans on introducing a white chocolate latte and an affogato – espresso poured over Baskin-Robbins' ice cream. With all of these new drinks, it appears as if the brand is attempting to take over Starbuck's customers.
"I've said it before and I'll say it again: There's no need to go to Starbucks anymore" Weisman told Nation's Restaurant News.
We'll just have to wait and see if Dunkin' can pull it off.