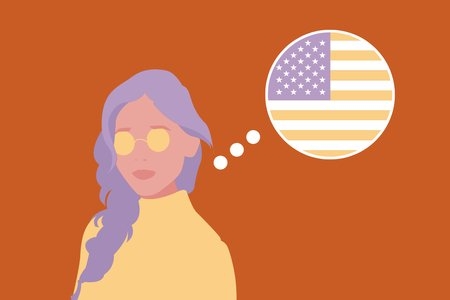 College Women Share Their Honest Impressions of Each Presidential Candidate
Last month, Her Campus released a pre-election survey to over 500 college women that asked questions about the major issues in 2020, like how students are staying engaged politically, and where they fall on the political spectrum. After combing through the data, one thing is clear about this year's political environment: college women are taking control. In fact, 98% of those surveyed said that they are planning to vote in November, likely because 73% are deeply concerned about what the outcome of the election could be. 
While we learned that almost every college student who participated in our survey is voting, we wanted to know which candidates they are feeling the most (and least) optimistic about. Here's the breakdown on their impressions of the presidential candidates so far.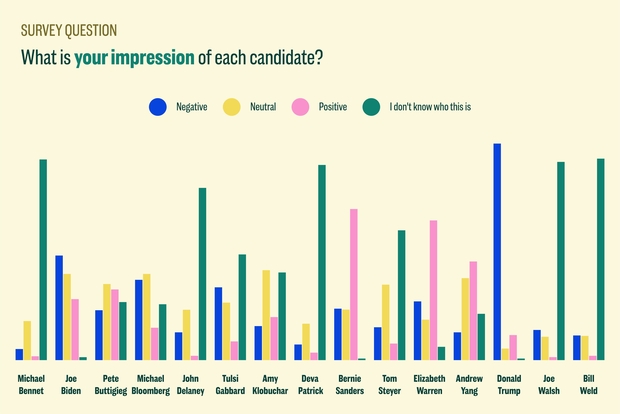 Bernie Sanders and Elizabeth Warren earned the bulk of positive associations, with Sanders behind them at 59%, and Warren with 55%. Notably, Andrew Yang trailed them in the third slot with 39% of college women reporting that they have a positive impression of him. In contrast, students said they have the most negative impressions of President Trump (85%) and Joe Biden (41%). 
In terms of familiarity with the candidates, Trump and Sanders are by far the most notable names, with only 1% of respondents reporting that they "weren't sure who this is." However, students revealed that they were unfamiliar with candidates Bill Weld (79%), Michael Bennet (79%), Joe Walsh (78%), and Deval Patrick (77%).  
If you're curious about who college women are casting their votes for in 2020, read up on the data from the rest of our pre-election survey.