How Gen Z Is Shifting Voting Trends in 2020
As a member of Gen Z, I often feel as though I face skepticism from older genetaions when it comes to my understanding of politics. I've experienced that older voters tend to make assumptions about how knowledgeable my peer group is regarding political figures and current events, and how impressionable we are when social media is involved.
It's true that the 2020 presidential election will be one the first major elections that I am old enough to participate in. As a somewhat "new voter," however, I discuss politics vigilently. According to The New York Times, Gen Z has had more exposure to political news than any other generation prior, mainly because of social media driven news coverage. Now, with this election approaching, an entirely new variety of perspectives and ideals are going to be introduced into the voting pool by young people and college students. And, from the perspective of current students like myself, we're so excited to vote because we've been observant for past four years—and it's time to make a change. Although it feels like a lot of pressure, it's really exciting to finally be involved in national government in a way that actually makes a direct impact.
What makes us different
What I know to be true about Gen Z is that unlike previous generations, we are a group of people that were raised in a time of unprecedented social change. My peers and I have watched the progression of female equality, seen the normalization of queer culture, and watched the birth of the Black Lives Matter movement. We are also living in a moment when gun violence impacts our schools, and when climate change is a global emergency. Mainly, what most of us are trying to get out the 2020 election is a secure future. Riley Nadeau, a senior at the University of New Hampshire, says there is a definite need for stability in her future, especially when it comes to education, debt, and workplace equality for young grads. "Since I am going to be applying for jobs right out of college, salary is definitely an important factor. I mean, it's important to be passionate about what you're doing, but it is also important to be aware of how much the cost of living is."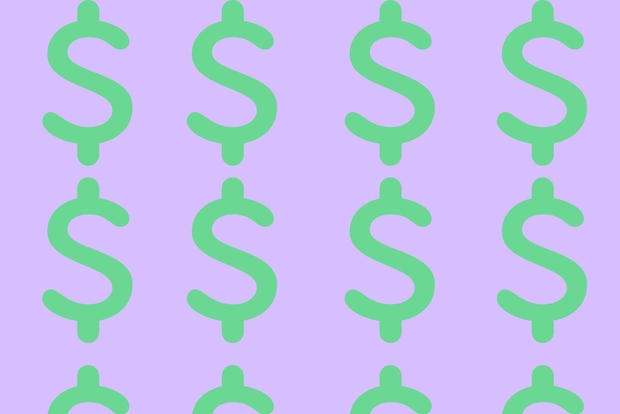 The 2018 midterms could predict trends for this year
According to The Guardian, a spike in young voter turnout helped the Democrats take control of the House following the midterm elections. For the Democratic party, the urge for Gen Z and young millennials to vote is especially high. According to Her Campus's 2020 pre-election survey, not only does a large group of college women lean more to the left, but after experiencing a president who has an agenda of conservative ideals, many now have the urge to "go blue," continuing to vote in favor of the Democratic party. As a student voter right now, I'm similarly aligned. 
After spending 10 minutes scrolling through Instagram and Twitter, I also notice that the event coverage we intake is skewed. Issues like the economy, foreign policy, and tax cuts aren't discussed nearly as often on social platforms as LGBTQ+ rights, gun control, and immigration. Social media deals mainly with social issues. The major concern for gun control has been immense, most notably with the March for Our Lives movement. Videos of starving polar bears and melting ice caps have ignited a discussion about climate change and what this means for our future of the environment. Topics like these and how they're presented by the media have had an integral role in shaping the opinions of young people and what clocks in as top voting issues in 2020.
The upcoming election this year will be telling, and no doubt the number of young voters will be one of the highest to date. Remeber that a great way to mirror the change that you want to see is by registering to vote, which you can do here.