Exciting news: Never Have I Ever season is upon us. With the fourth and final season premiering on June 8, fans can see Devi and the rest of the Sherman Oaks High gang as they prepare for their senior year, apply to colleges, and graduate as the highly popular Netflix series comes to an end. 
Now, if you're like me, chances are you're probably going back and forth when it comes to the relationships of the show. Throughout these four seasons, we've seen Devi in a variety of different relationships, leaving fans speculating on if Daxton (Devi and Paxton) or Bevi (Devi and Ben) will ultimately happen at the end of the season. I may be slightly biased, but I am still obsessed with Daxton. If you need a refresher on Devi and Paxton's relationship these past few seasons of Never Have I Ever, I've got you covered. 
Let's go back to Season 1, shall we?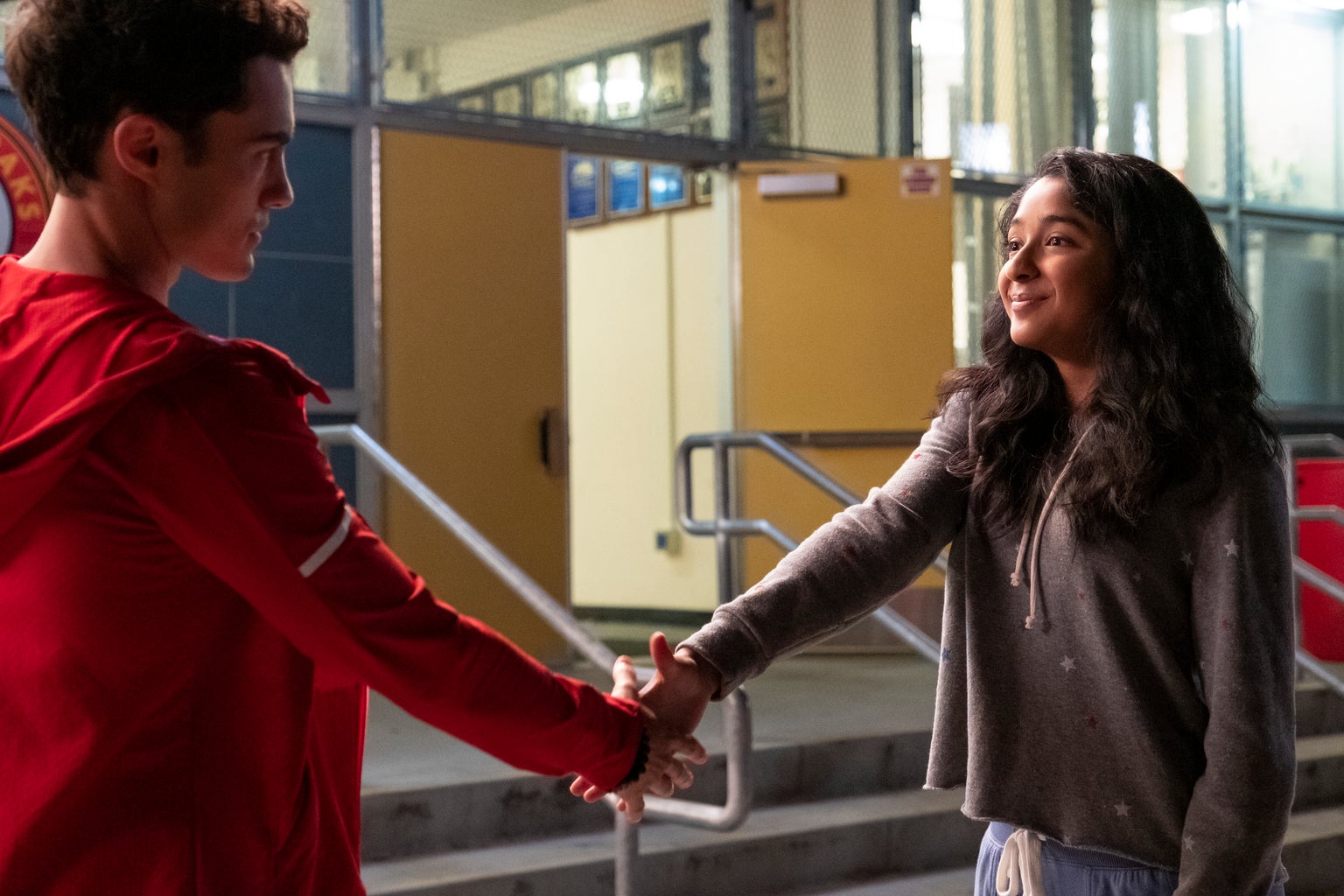 In the very beginning of Season 1, one thing was very clear about Devi's goals throughout the show: They all revolved around Paxton Hall-Yoshida. Before the show begins, it's well-established that Devi has always had a massive crush on Paxton, even though he's not entirely aware she exists. However, all of that begins to change in Episode 1 of Season 1, when the two of them officially meet and agree that they will have sex together. 
Things don't go according to plan.
Of course, this is Never Have I Ever, meaning that with Devi, nothing ever goes according to the actual plan. Even though Paxton agrees to the plan to have sex, Devi ends up getting nervous and decides that she's still not ready to do sex. However, their interactions in Episode 3 begin Paxton's affection for Devi early on. Devi begins to develop a friendship with Paxton's fashion designing sister, Rebecca. The two hit it off and Paxton begins to realize what a potentially good friend Devi can be. 
It's Paxton who ends up helping Devi a lot through Season 1. Whether it's the moment that she gets attacked by a coyote or falls into a pool, Paxton and Devi begin to form a close friendship that continues throughout the rest of the season. 
They share a super cute first kiss moment.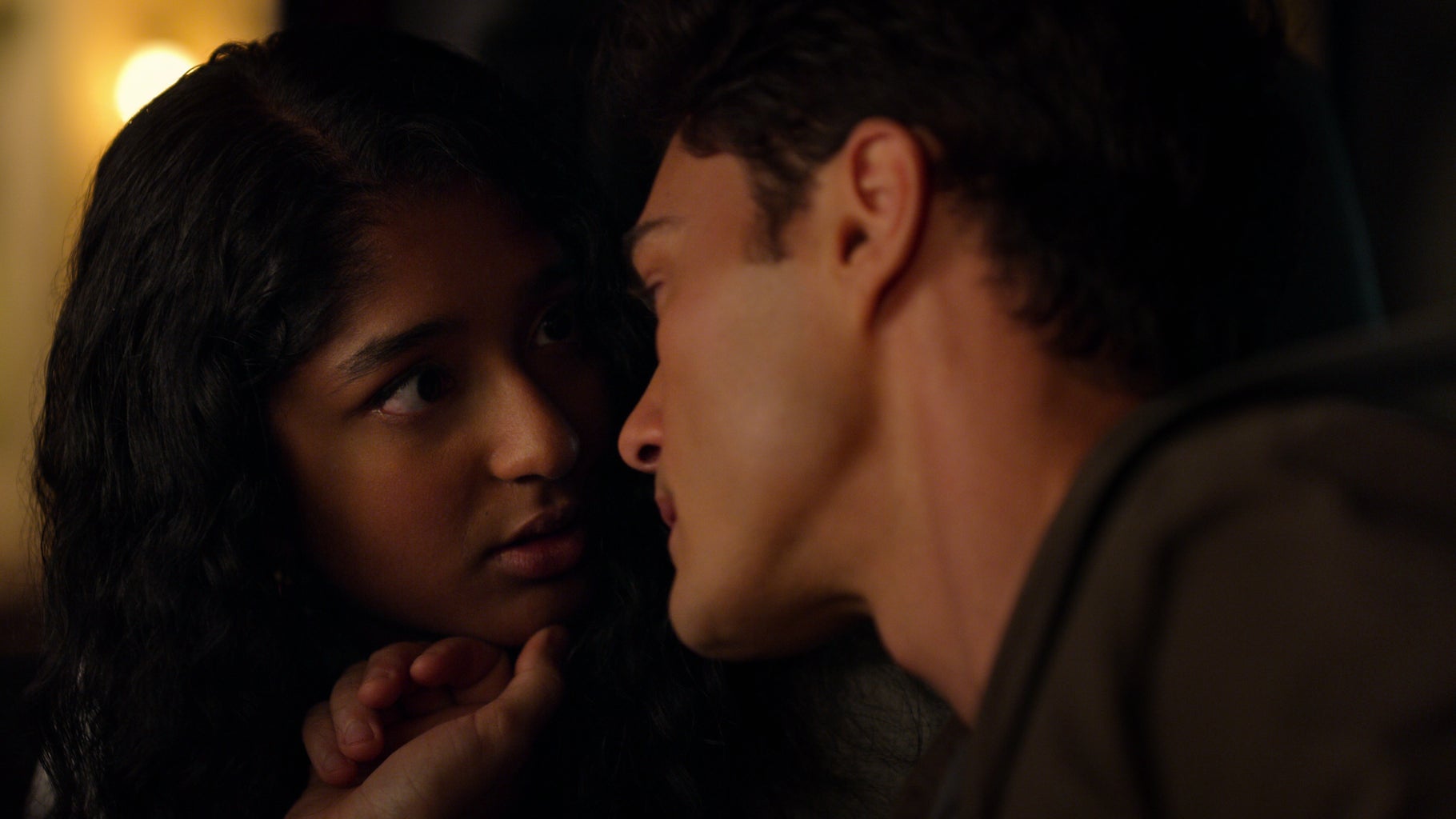 We have to talk about their first kiss in Season 1. After Devi has an argument with Fabiola at Ben's birthday party, she accidentally falls into the pool in front of the entire school. Paxton graciously saves her, and decides to take her home since she is on a strict curfew. In a moment where Devi begins to confide with Paxton about feeling like everyone around her hates her, he interrupts by kissing her, leaving fans (including myself) to swoon. 
However, despite this adorable interaction, it would still take awhile for Daxton to take shape. 
The love triangle begins in Season 2.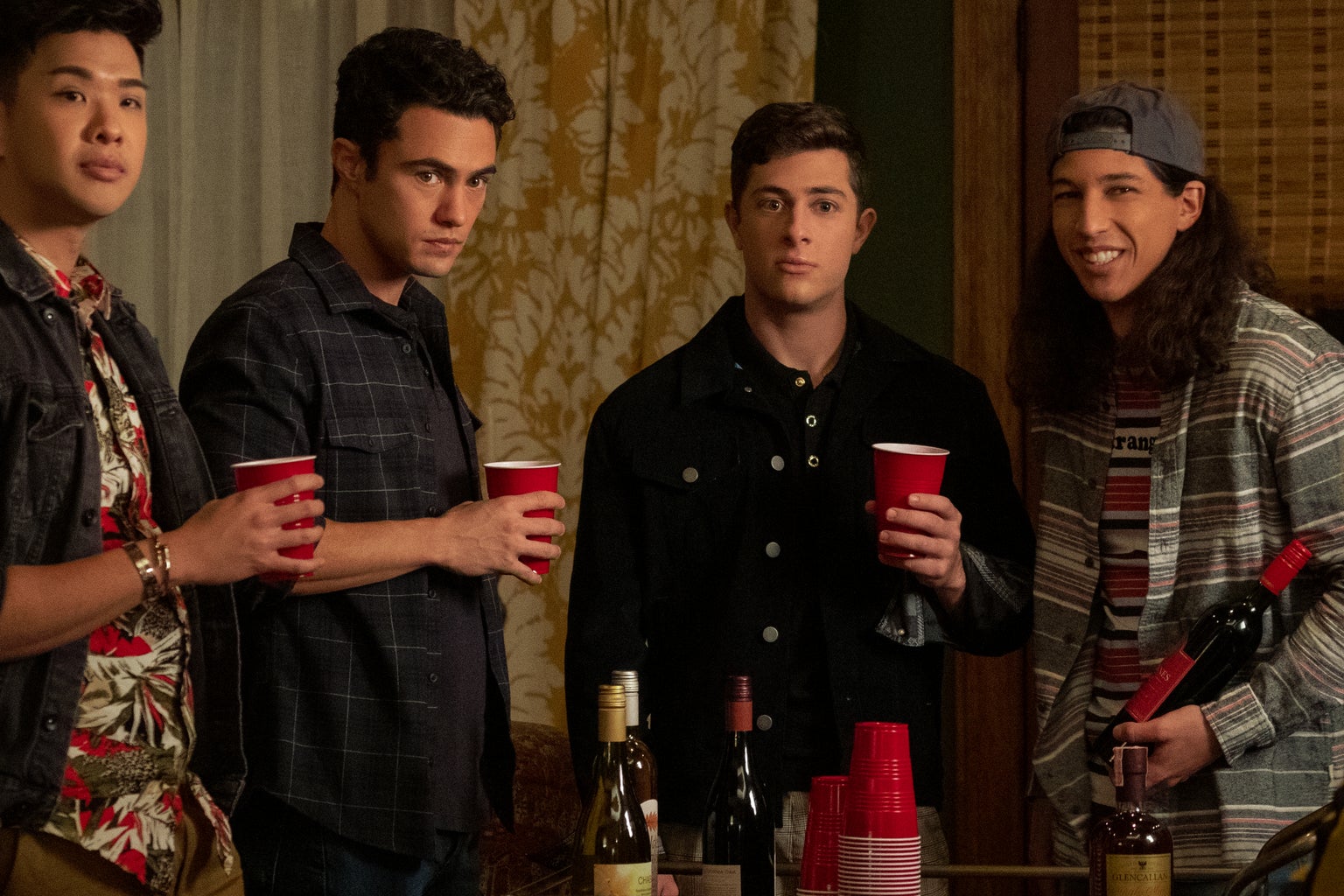 At the end of Season 1, Devi kisses Ben after he drives her to the beach to spread her father's ashes, causing Devi to develop feelings for Ben. When Devi's mother explains that they need to move to India to be closer to family, Devi comes up with a plan to date both Paxton and Ben at the same time. Of course, this plan ultimately fails very early on. Devi lying to both of the boys causes Paxton to feel betrayed and hurt. 
However, the two begin to slowly patch things up. When Paxton gets in an accident that derails his swimming career, he's forced to be tutored by Devi to boost his grades up for college. Paxton tells Devi that in order to be even, she needs to do all of his classwork.
After a frustrated Devi tells Paxton that he can't expect her to "hold his hand" the entire time as she's doing his work, it makes Paxton realize that Devi is telling the truth and the two ultimately make up. 
The Season 2 winter dance marks a change in their relationship.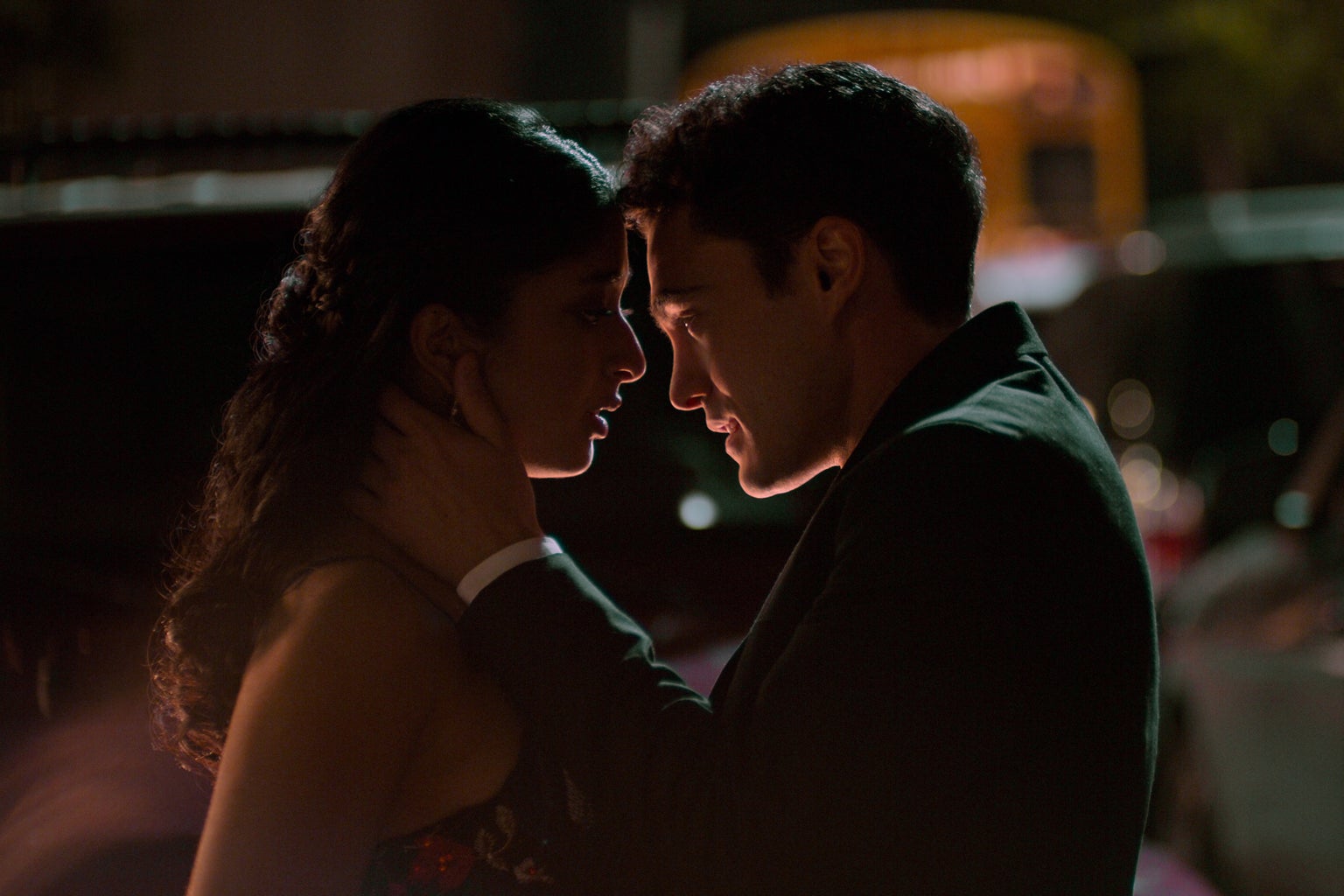 As Paxton and Devi reconcile towards the end of Season 2, they start a secret relationship. Paxton decides that he wants to keep the relationship unknown to everyone at Sherman Oaks, only visiting Devi in her room at night. This makes Devi sad, as she realizes that Paxton may be ashamed to be seen in public with her. 
It's even worse that the winter formal is fast approaching at the end of the season, and Paxton won't go with her as his date. When she confronts him about this, she exclaims that she won't be with someone who is embarrassed to be seen with her, and decides to go to the dance with her best friend, Eleanor. 
In what is quite possibly my favorite moment of the entire series, the final moments of Season 2 show Paxton realizing that Devi is right. Devi has poured her heart out to Paxton many times throughout the series, and she deserves to have what she wants since she's gone through a lot in the span of a year. As Devi is getting ready to leave the dance, she runs into Paxton (yes, she somewhat gets hit by his car) and he tells her that he drove to the winter dance only to go with her. The two walk into the gymnasium together officially as a couple, giving Daxton fans all of the feels. 
Daxton sadly doesn't last too long in Season 3.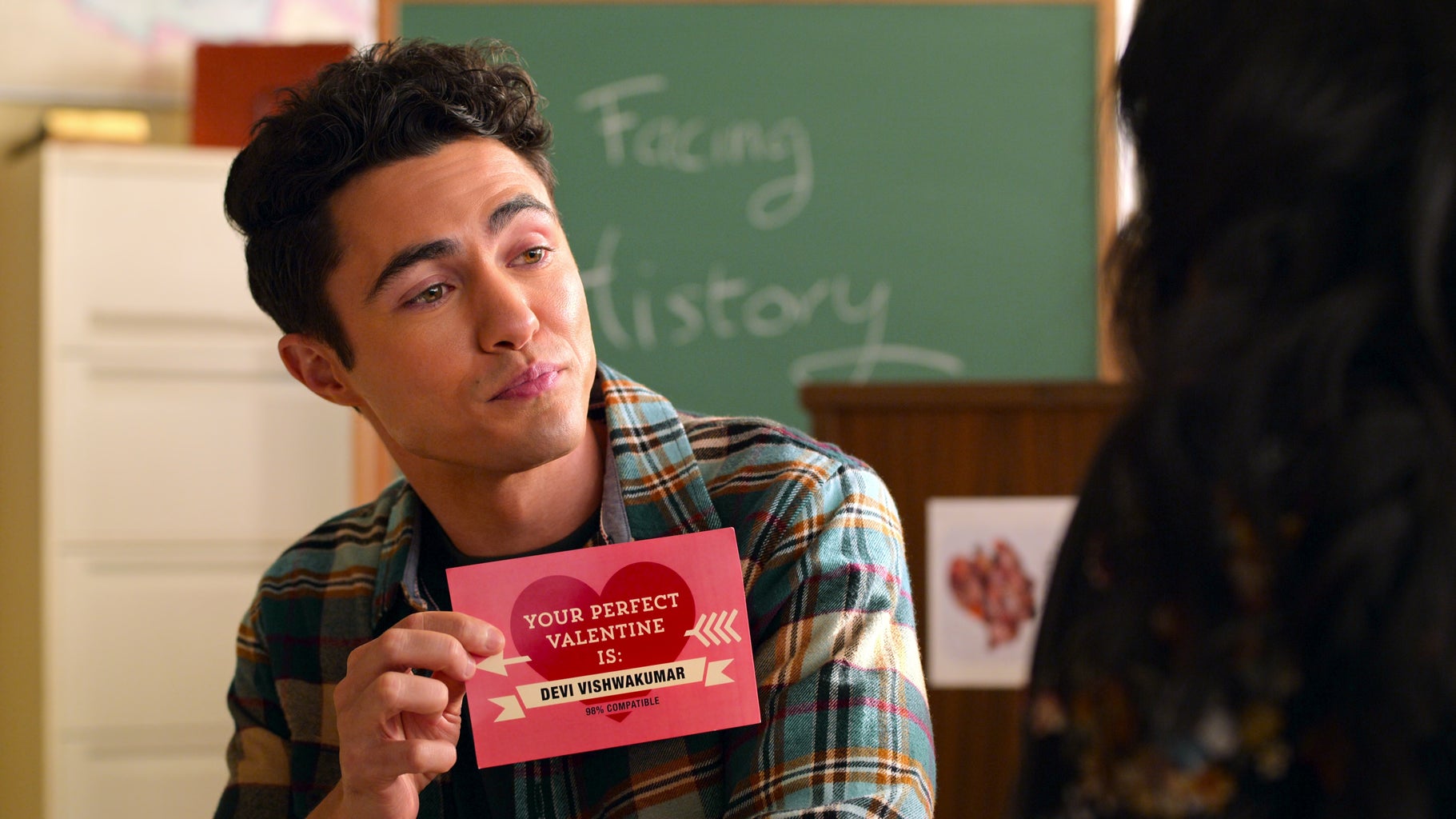 Season 3 picks up immediately after the dance, and Daxton is officially the hottest topic at Sherman Oaks High. Devi is super excited to finally be dating the guy of her dreams, but with everyone's eyes on her and Paxton, she begins to feel insecure. Whether it's insecurity about finally being with the guy she originally wanted to have sex with, or because of the other students gossiping about their relationship, Devi begins to feel doubtful about their relationship. 
Devi and Paxton both agree that they want to take their relationship slowly, but Devi's intrusive thoughts create tension between the two. In Episode 3 of Season 3, Paxton and Devi end up breaking up as a result. Paxton tells Devi that for the relationship to work, she has to work on her own self-confidence first. At the end of Season 3, Paxton graduates and goes off to college, leaving Devi at Sherman Oaks to begin her senior year. 
Let's jump to season 4.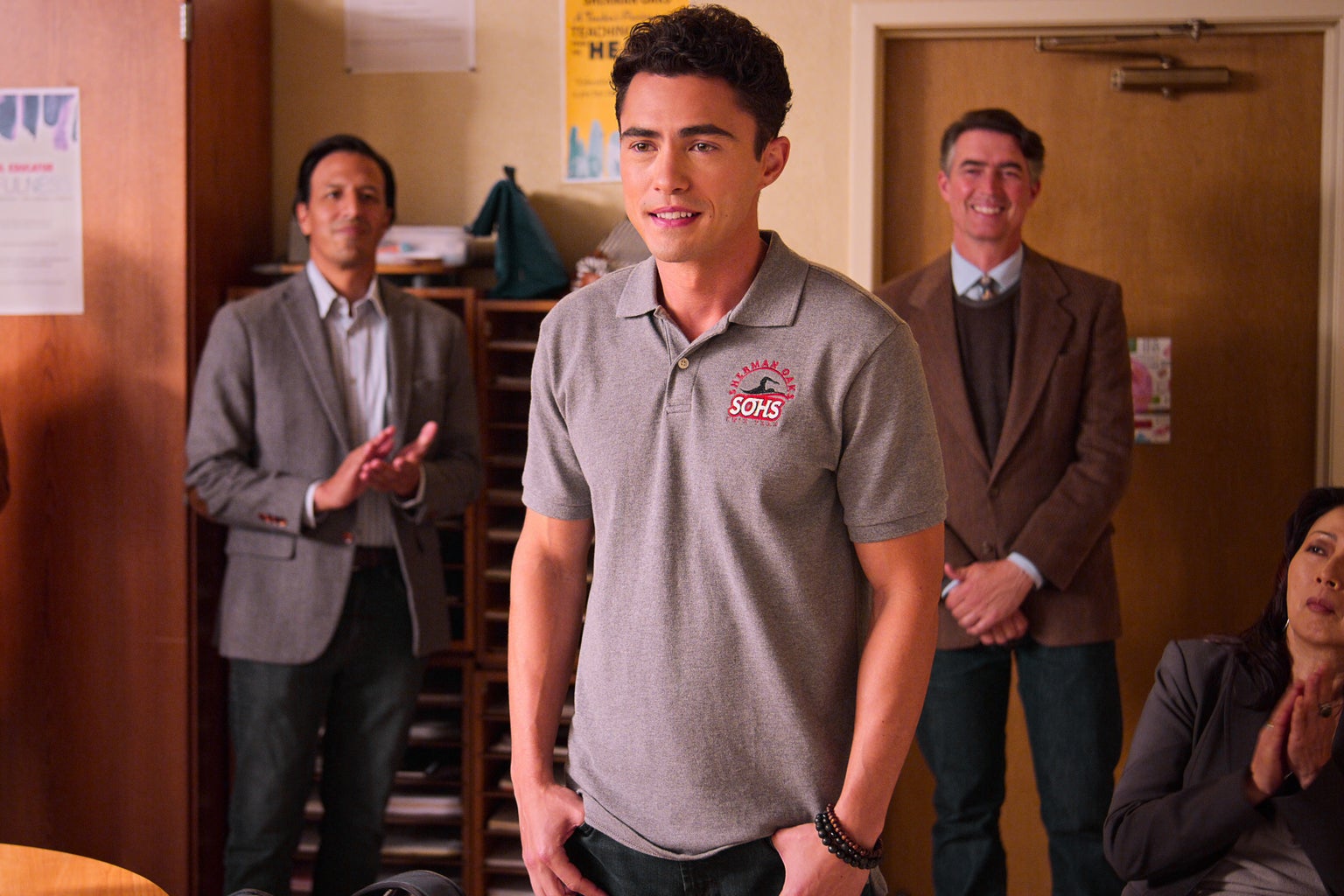 After Paxton spends his first few weeks at Arizona State University, he begins to feel like a fish out of water in his new campus. He's no longer the popular guy that everyone looked up to, but rather a new student who has no friends. As a result of this, Paxton decides to return back home to Sherman Oaks as a swim coach. This seemingly goes well at the start, as Paxton is able to reunite with Devi and the rest of his friends. However, it's clear that none of the faculty take him seriously as a swim coach, leaving Paxton to befriend a new teacher, Lindsey, who also finds herself not being taken seriously by any of the teachers. 
Early on in Season 4, we find out that Devi has been deferred from Princeton, leaving her to believe that if she takes on more physical extracurriculars, her chances of getting accepted will go up. She asks Paxton if she can be a manager for the swim team to help increase her acceptance chances, giving Daxton more time together in the season. 
Training Eric helps bring closure to Devi and Paxton.
In one of my favorite episodes from Season 4, Paxton reluctantly agrees to coach Eric, one of the students at Sherman Oaks, who desperately will do anything to join the swim team. Devi watches Paxton proudly as he trains Eric, and when all the hard work pays off, Devi goes to congratulate Paxton on his training success. As Devi and Paxton are talking about his accomplishment, the storage room door locks and the two are forced to spend a few hours inside together without their phones. 
During this scene Paxton confides with Devi about his uncertainties of returning back to Sherman Oaks. He confesses that he's still undecided, but that he missed Devi. Devi reminds him of what he told her when they first broke up, and how realizing that she needed to be more confident helped her out after that. They end up kissing, only to be interrupted by the head swimming coach. 
Unfortunately, that's the end of Daxton.
After Paxton gets let off the hook by the head swimming coach, both Devi and Paxton decide that it would be better if they just strictly stayed as friends. They end things by shaking hands, but it's still clear that the two are keeping their friendship and are both proud of how far they've come since Season 1. 
We get closure in the finale.
Throughout Season 4, we see Paxton and new teacher Lindsey getting closer. At first, Lindsey is annoyed by Paxton returning back to his old school, and taking advantage of his new coaching position. When a small get-together at Paxton's house becomes a large party, Lindsey stumbles upon this and proceeds to tell Paxton about the way he's not taking his job seriously. She decides to not report Paxton to any of the teaching faculty, and the two slowly begin to bond after they realize they have more in common by the way the faculty treats them. 
In the final episode, the season takes a time jump to the end of the summer before all of the group is deciding to go to college. Devi invites Paxton to Nirmala's wedding, where he brings Lindsey, who is his new girlfriend. It's also revealed that Paxton is going back to Arizona State University to continue his studies, signaling the end of Daxton as the series closes out.