In Her Campus' series Next Question, we rapid-fire interview emerging Gen Z talent about what it's like to rule over the internet. This month, M3GAN star Jenna Davis is in the hot seat to answer our burning questions.
"You should probably run" has become the catchphrase of 2023, thanks to the Jan. 6 release of the instant cult-classic horror film M3GAN. The film stars the voice of 18-year-old actress, singer, and content creator Jenna Davis as the queen killer robot doll.
The M3GAN voice actress may surprise fans when she says she wasn't a major horror lover growing up, but she is thrilled to now be part of the pantheon of scary characters. "I am so excited that people love M3GAN. I think when I first got the role, it was nerve-racking because she's a new villain, and there's a lot of great villains out there," Davis tells Her Campus. "Becoming a new one is, in some ways, scary because you hope the audience will like her. So the fact that they do enjoy her and they're accepting her into horror culture is truly an honor."
M3GAN memes have been ruling the internet since the initial trailer release, and Davis has a theory as to why the robot's killer dance moves and sweet voice have taken over Twitter. "She has this girl boss mentality that I think a lot of people are adoring and admiring," Davis says.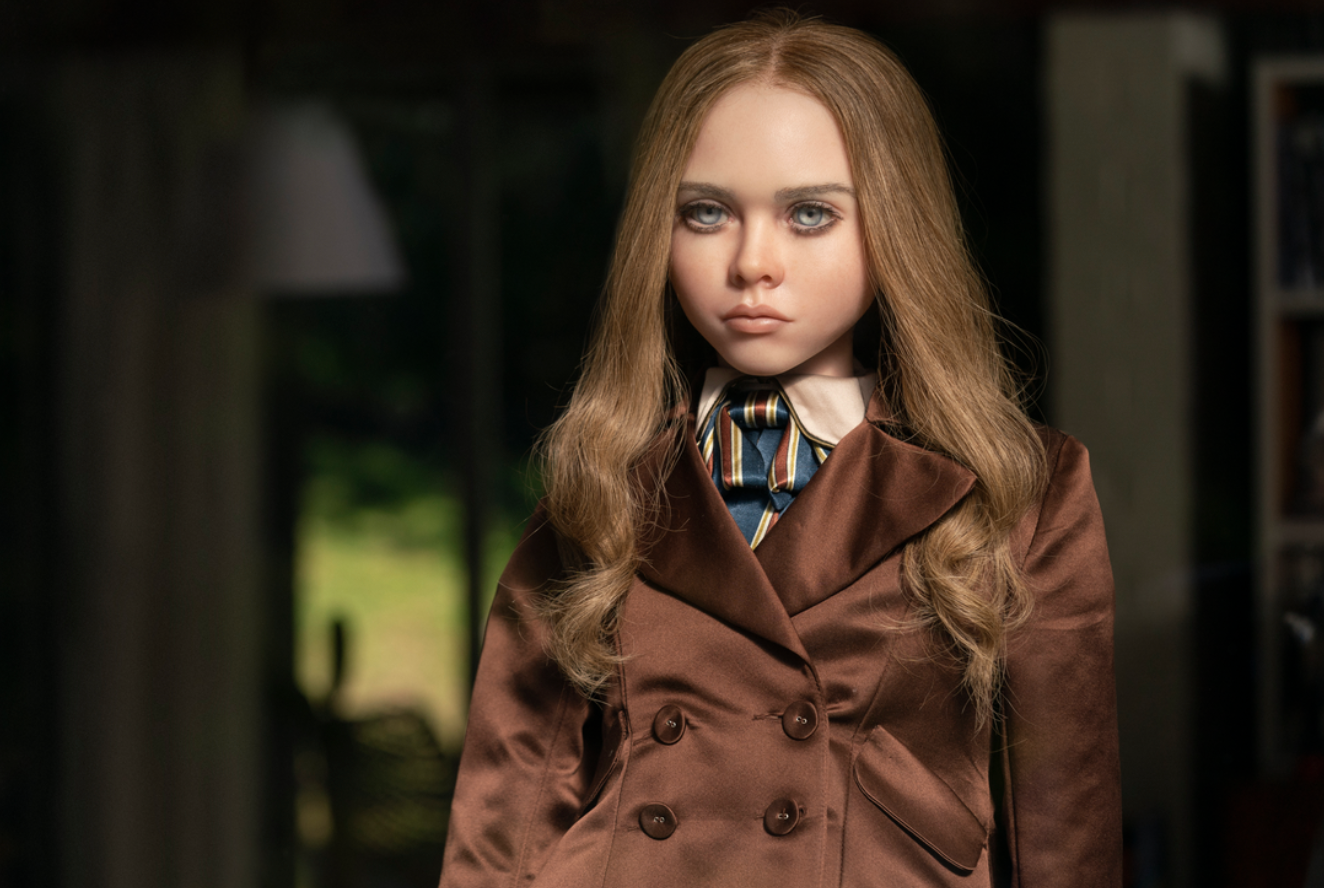 Luckily for M3GAN fans, the fun may continue after this film, since rumors of a sequel have been swirling. "I believe there's a lot of different directions that the writers and M3GAN could really go, which excites me," Davis shares. "I think she has a lot of potential … especially with the end of the film."
Even if you're not a fan of the horror genre, you may recognize Davis from her previous work on Disney's Raven's Home, and you're sure to see her shine in the upcoming film Lisa Frankenstein, which is in post-production. Aside from acting, Davis is an avid YouTuber, where she's been posting videos since 2014 for her now 2.1 million followers.
Davis is also a musician at heart — which she got to showcase in M3GAN while singing "Titanium" — and boasts a wide array of country, pop-tinged singles such as "Maybe Maybe," "Look Who's Back," and her most recent release, "1963." She says, "Right now, I'm just doing singles. But down the line, I think an album or perhaps an EP would be a dream come true." She also hopes to do more tour dates in the future.
Many would see a schedule of filming, making YouTube content, and music writing and think that packs out a full day. However, while Davis is dedicated to her many burgeoning career paths, she is still a dedicated student at Pasadena City College. She began online classes in the summer of 2022, studying screenwriting and creative writing. "It's challenging and difficult," Davis says of college courses, "but I do feel as though having an education for me is a good backbone. Nothing in this industry is exactly predictable, nor something that you can always rely on because everything can happen or nothing can happen."
Davis looks forward to taking a Sociology of Aging class in a future semester. "I think it'll teach me a lot about people, but also about growing up. Now that I'm 18, I sit here and think, 'Wow, I'm an adult. [Life] will happen so fast,'" she laughs.
This interview has been edited for length and clarity.
Who's A celeb you want to be friends with?
I'd say Jenna Ortega. She seems like a very sweet human, but I also love how humble she is, and how much pride she has in her work. I think it's very admirable. I feel as though we're similar in that regard as we really just love this industry. So, I'd just love to talk to her and just see how she views everything, and I think she has a lot of knowledge, and obviously, she's worked on a lot of great projects. And we also have the same name, so that's kind of fun!
Favorite movie villain?
Would I be biased to say M3GAN? She has so much sass and flair!
Go-to musical artist?
Miley Cyrus.
Road-trip snack?
Cheddar Chex Mix. I don't get it often, but when I do, it's very, very good.
Daily skincare obsession?
I just use CeraVe the majority of the time because my skin's incredibly sensitive. So, probably their moisturizer. But I also simply love Aquaphor.
A Phrase that represents what you want in 2023?
Fresh opportunities.
A non-performance hobby you'd like to try one day?
Pottery. I really would like to try it. It seems very calming.
If You Could Only Keep One: Instagram, YouTube, or TikTok?
Instagram was the first platform to verify me and I've been on there the longest and that's where I got my start on social media. So, I think I'll pick them because they were there for me since I was very, very young.