Move over, Euphoria Sundays, there's a new gritty and explicit show in town. The brainchild of Euphoria creator Sam Levinson and Abel Tesfaye (aka The Weeknd), The Idol premiered on June 4 on HBO and features a star-studded cast including Lily-Rose Depp, Jennie Kim, Abel Tesfaye, and Dan Levy amongst others.
The show centers around a young popstar, Jocelyn (played by Depp), and her descent into a complicated relationship with the head of a mysterious cult, Tedros (played by Tesfaye). Audiences may be more familiar with Depp's role in The King alongside Timotheé Chalamet, along with numerous arthouse films and fashion runways, so seeing her in the role of a popstar might raise a few questions. Mainly, is Depp really singing in The Idol?
But first, a recap. In the first episode, we don't get to see Jocelyn sing live. Instead, we get a glimpse of her vocal chops through a recording of her new song that's played throughout the episode. And if you found yourself wondering, "Is that actually her singing?" you'd be pleased to know that it is! Lily-Rose Depp, it might be time to start adding the title "pop icon" to your CV.
In a May 2023 interview with W Magazine, Depp actually revealed that she didn't think she would get the part, mostly due to her lack of experience in the singing world. "I knew there would be many lovely ladies who are more musical than me, but I thought, I'll give it a go," Depp said. "I wanted to wear pop-star colors, and I wanted to channel a certain L.A. feeling. I grew up in L.A., and I'm an L.A. girl, and so is Jocelyn. I wanted to capture the style mix of mischief and shine."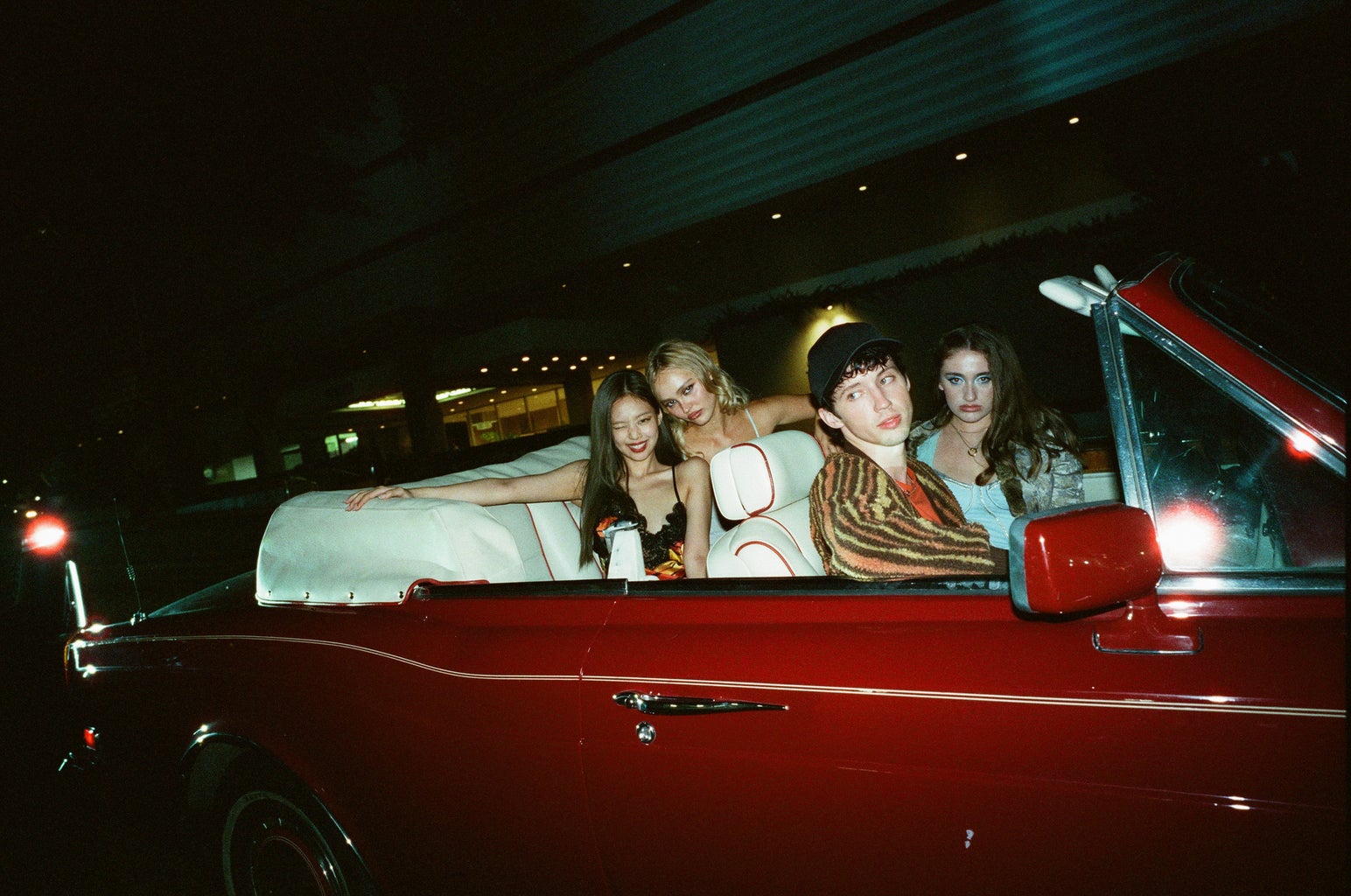 However, despite Depp's eagerness to take on the new role, she's been pretty open about her nerves heading into her performance. In an interview with The New York Times published on June 3, Depp talked about how intimidating it was to sing for the role, especially in front of Tesfaye. "I was so nervous about the musical aspect. It's not what I do and this character has been doing this her entire life," Depp said. "Little by little, we got to know each other more and got comfortable with each other."
While many people may be shocked to hear of Depp's musical side, I'm proud to say that I saw this one coming. After all, her father is Johnny Depp, who has been recognized for his extensive filmography, including playing the title roles in musicals such as Into The Woods and Sweeney Todd, along with fronting the band Hollywood Vampires. But the musical blood doesn't stop there: Depp's mother, Vanessa Paradis, is a well-known French model, actress, and singer who has won numerous awards for her discography.
So, does this mean we're seeing the start of Depp's career in the music industry? Maybe, or maybe not. All I know is, for now, I'm looking forward to seeing her career skyrocket into mainstream stardom: This girl has talent, y'all!