A college graduate from the UK is using her extra time in quarantine to promote body-positivity through art. Her Instagram account, Ru's Nudes, looks to shed love for womxn's bodies through nude art, taking customer's nude photography and recreating them in a different medium. 
Ruth Wormington, the artist behind @rus.nudes, is a recent Childhood Studies graduate from the University of Bristol. When Wormington attended a life drawing class at the suggestion of a friend, she found that she really enjoyed the creative process. "It felt really quite empowering to be embracing nudity in that way and presenting it as an art form," Wormington said. She created pieces to put on her personal Instagram and, with an encouraging response, set up a separate account earlier this summer to exhibit her work. 
Between customer testimonials and her own discoveries, Ru's Nudes became something deeper. "It went from just doing something artistic and drawing some people to something actually quite special," Wormington said. "People requesting pieces have never taken nudes before. Some people said, 'Even if you don't draw this, I'm so glad I've done it because I found it so empowering.'"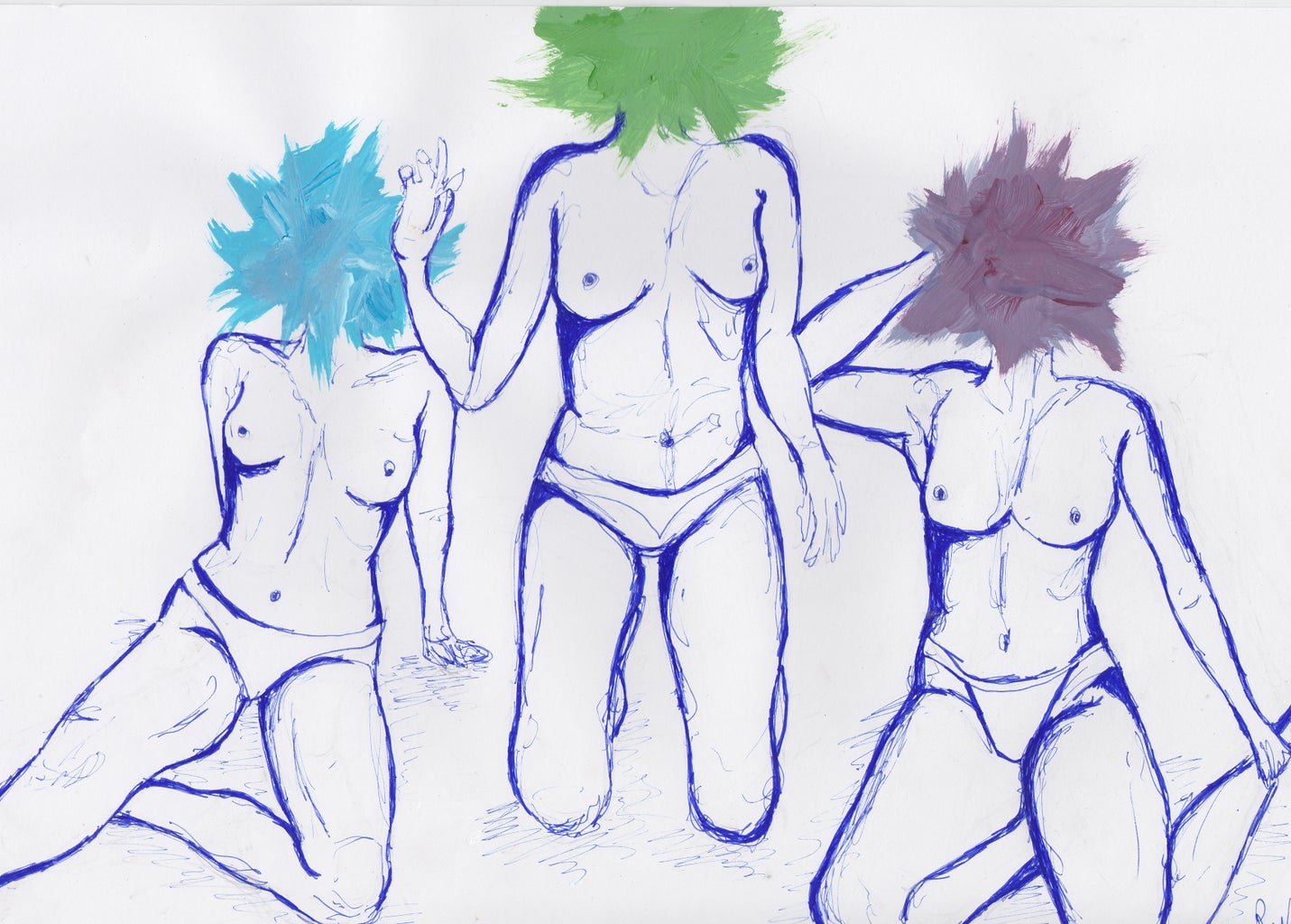 While studying at the University of Bristol, Wormington experienced a lot of freedom and encouragement to be very liberal, but at the same time she began to understand how that's not widely accepted. The stigmatization of womxn's bodies that Wormington witnessed provided a personal motivation for creating Ru's Nudes. Her dissertation surrounded LGBTQ+ sex education and in her research, she studied the difference between what women and what men are taught in sex ed classes. While boys are taught about "wet dreams," girls are taught about their periods, and are not taught about embracing their own sexuality. 
"It gives boys the idea that girls shouldn't be sexual – they should be innocent – therefore stigmatizing female sexuality," Wormington said. "Then it also has dangerous repercussions for [boys] feeling that sex is their right. So through conversations about female sexuality and female sexual empowerment, I think it can sort of crossover into that right to ownership of your own body."
One of the most inspiring effects Wormington experienced from her art is its ability to help subjects reclaim their bodies. The art shows their bodies in a different light after difficult and often traumatic experiences, including eating disorders and sexual assault. "The act of taking nudes is amazing, and I feel very empowered doing my own body; that was like, almost a catalyst of loving their body," Wormington said. "Like people seeing [their] body as a piece of art and being like, 'Oh, but that's me.'"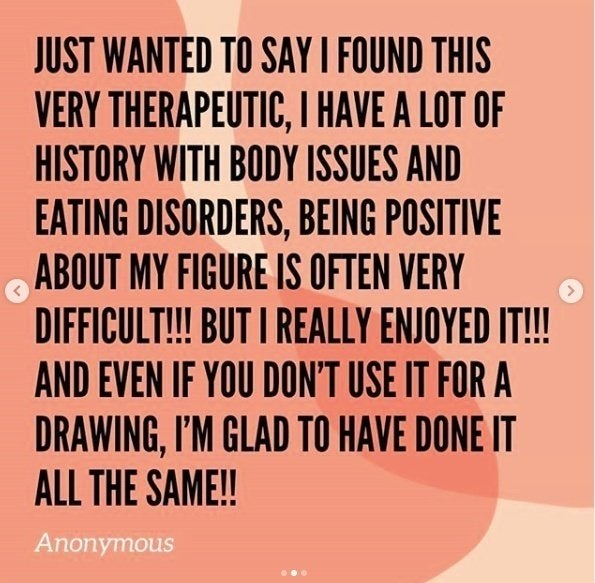 One of the next steps for Wormington is to focus on intersectionality. Ru's Nudes is an organically inclusive account, inviting artwork of all womxn, including non-binary individuals and drag artists; she wants the page to be a "safe space for all aspects of feminine expression."
"It's just really important to me, because I think if it's around the theme of reclaiming your body after negative impacts the patriarchy caused, then that is covering a whole wider ground," Wormington said. And while Wormington never planned on the wide reception of Ru's Nudes, she's appreciated its power and the ability to facilitate body positivity. By representing body diversity through her art, she takes the trust that people place in her with their nude photos and creates self-reflections they can love and keep. "It's really important to try and create real bodies as well," Wormington said. "Show them for what they are, which is a work of art without needing to be adapted."
Commissions for Ru's Nudes are charged based on a sliding scale, including postage, with postcard nudes offered between £4-£5, A4 line drawings are £8-£10, and A4 acrylic paintings are £9-£12. Normally potential customers could DM Wormington with their interest, to which she would respond with instructions for safely submitting nude portraits, but unfortunately, Wormington's art account has been disabled and is under review. Instagram cited a violation of community guidelines, stating that @rus.nudes was publishing "sexually suggestive content" that isn't allowed on Instagram. 


Wormington is currently going through an appeal process to have the account reinstated. You can provide support during the appeal by navigating to "Settings" in the Instagram app and leaving feedback under "Report a Problem", reminding Instagram that the female-presenting body is not inherently sexual. 


If you're interested in art from Ru's Nudes, for now you can email Wormington at ruthewormington@gmail.com, where she's accepting commissions and providing updates, such as for the Etsy shop she is setting up under the same name.