On Aug. 3, the popular teen drama Heartstopper is making its return to Netflix with its highly anticipated second season. The show has been praised for its portrayal of young queer love and diverse cast of characters, but mostly just for being totally adorable. However, Season 2 isn't as concerned with giving us dreamy beach dates or locker room snogging as Season 1. The characters are growing up, and having to figure out the direction of their lives after high school — or secondary school, as they would call it in the U.K. In fact, a lot of the British education system, including sixth form AKA college, is a major focus this season.
 As you watch Season 2 of Heartstopper, you will notice there the characters routinely reference and study for different exams, like the GCSEs. As an American, I was at a total loss. What even are these exams, and why are they so important? That confusion can really distract from the rest of the show, given how different the British education system is compared to the States. So, I've taken the liberty of breaking down all the terms you'll need to know to enjoy the show. Let's get into it! Spoiler warning: Spoilers for Heartstopper Season 2 follow.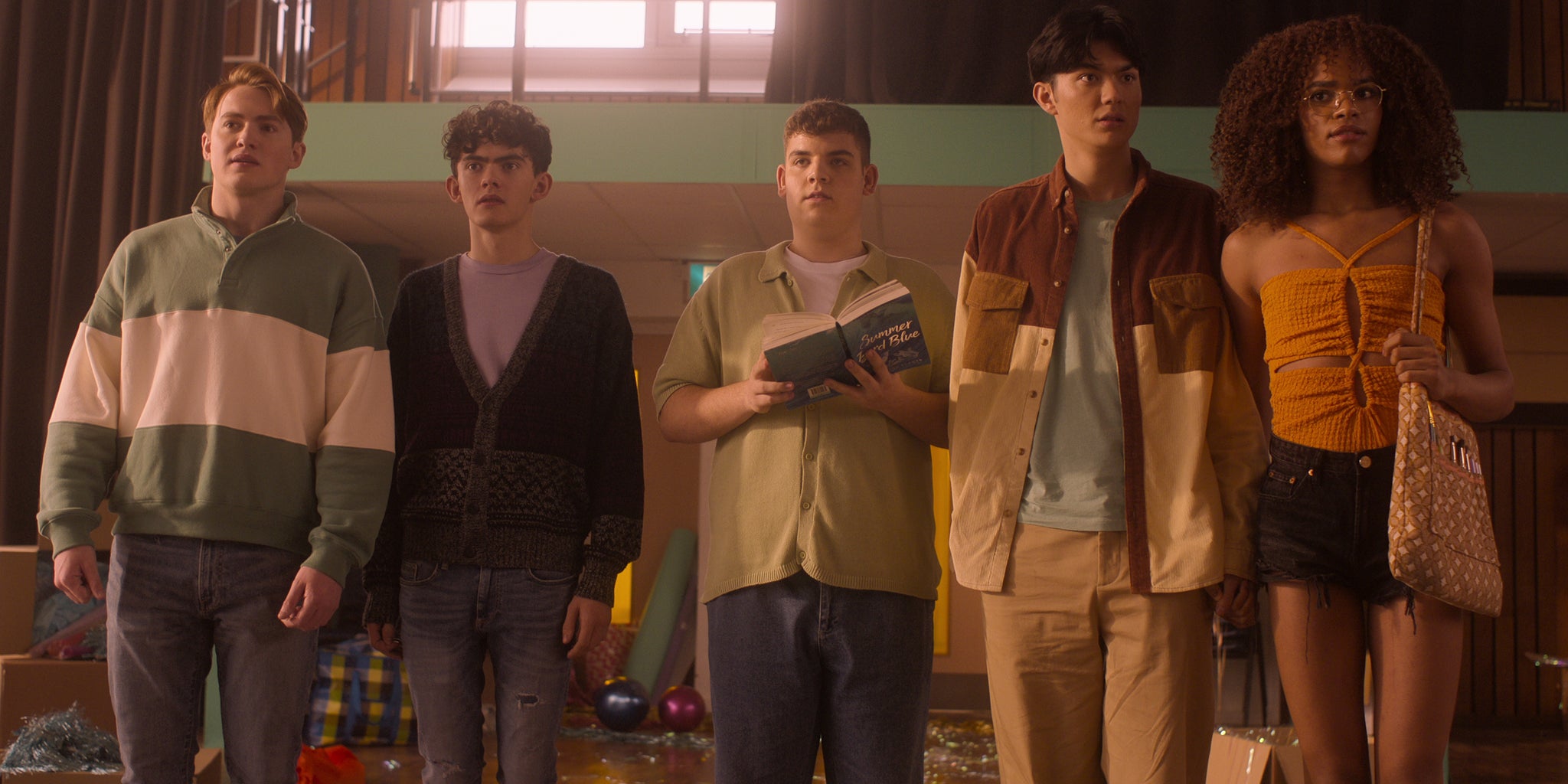 What grade are the Heartstopper characters in?
The Heartstopper gang are in years 9 and 10 in Season 1, which translates to being a high school freshman and sophomore in the States. In Season 2, Nick, Elle, Ben, and Imogen will be entering year 11, and are all about 16 to 17 years old. Charlie, Tao, Darcy, and Tara are all now in year 10, and are 15 to 16 years old. They are all in "secondary school," which is like high school. 
What are the GCSEs?
The GCSEs are an exam that students take in year 11. GSCE stands for General Certificate of Secondary Education. I wouldn't say there is much of an American equivalent to this exam, but it's most similar to a GED. Something you may not know is that in the U.K., you are only required to attend school full time until the age of 16. Afterward, you can choose to continue going to school and eventually university, do an apprenticeship program, work, or volunteer. If you do choose to leave, this exam can act as a benchmark to show employers what skills you have, and in what areas.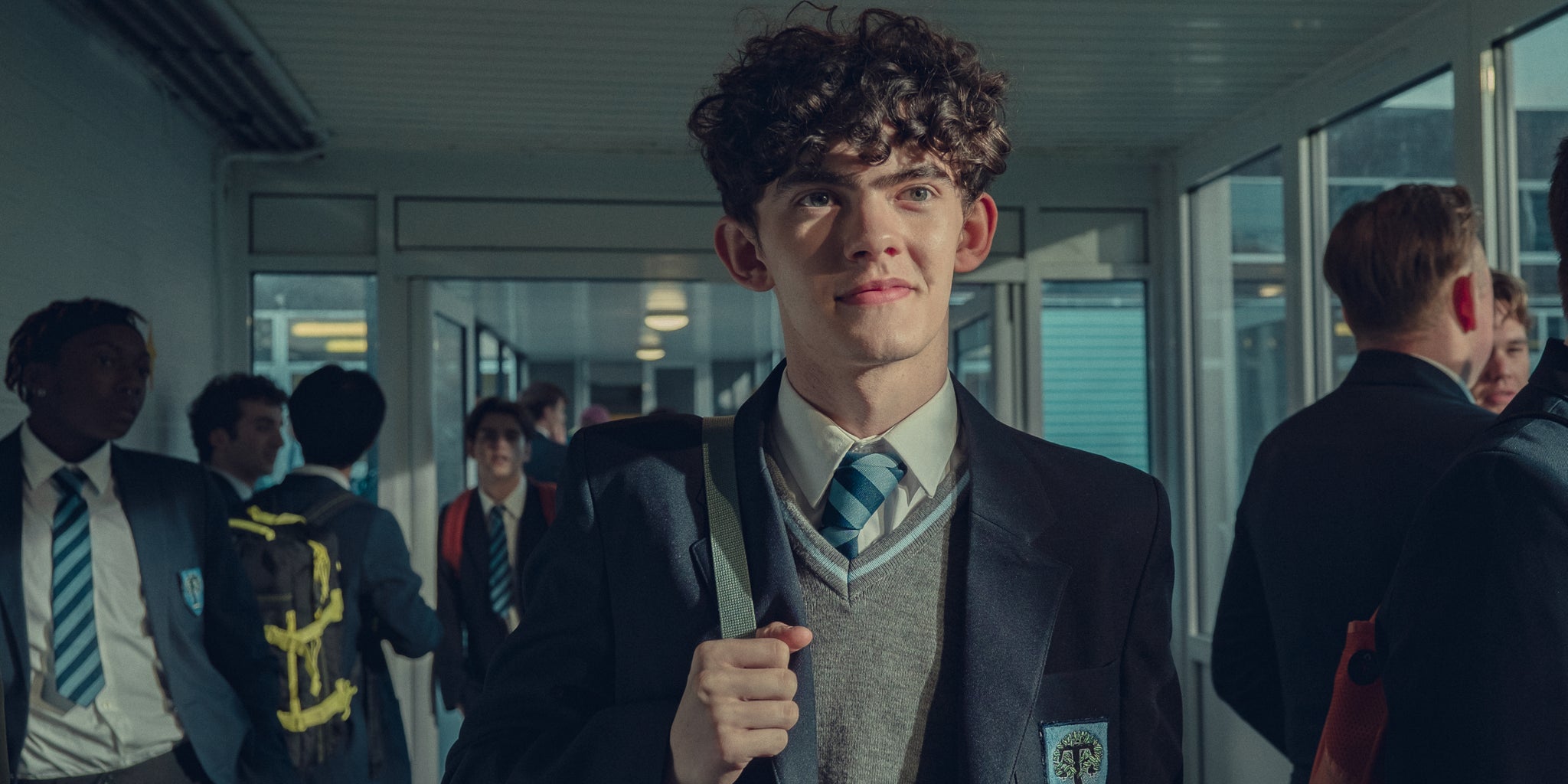 Why are all the Heartstopper characters taking different exams?
Students in the U.K. actually have a choice which exams they choose to take, and can specialize in certain subjects like art, history, language, or math. Think of each "exam" as a different class, in that sense.
What's the deal with sixth form and college vs. University?
While it's easy to mistake the GCSE for a sort of SAT exam, applications for British universities and colleges are very different than the States. To start, whenever a character says "college" or "sixth form," they're referring to a technical program they will complete from the ages of 16 to 18. University is what we would traditionally consider to be "college" here in the U.S.
To get into University, there is actually another set of exams called A-Levels taken in your final years of schooling at sixth form, years 12 and 13. During those applications, you also must declare your field of study. There isn't an option to be undecided, so the pressure is certainly on for these characters to not only figure out their love lives, but what futures they even want to pursue.
So, now you know why Nick was so stressed about those exams — and why Elle's decision of whether or not to go to Lambert for sixth form is so huge for her future. Whether you go to school in the U.S. or U.K., though, I think we can all be grateful that the days of high school exams are behind most of us.