After almost two years, Ginny & Georgia is back to grace your screen with Season 2 streaming on Netflix now. Season 1 left viewers with a ton of questions about how this mother-daughter relationship would evolve after Ginny was clued into Georgia's major secret. And, well, let's just say Season 2 left fans with some answers, but the finale brought even more questions that I can't stop thinking about. Spoiler warning: Spoilers for Season 2 of Ginny & Georgia follow.
Season 2 introduced an uneasy friendship between Georgia and Cynthia, her (and Paul's) enemy from Season 1. Cynthia is struggling with her husband Tom's illness — he's on his deathbed in their home — and, unsure how to cope, eventually explains her feelings about Tom's indefinite comatose state to Georgia, who has come over to pick up her son Austin from a playdate. Georgia, upon hearing how miserable Cynthia is knowing that Tom will most likely die but that the situation is being prolonged indefinitely, decides to… go into the room where Tom is sleeping and smother him with a pillow. Oh, and Austin sees the whole thing go down because he's hiding in the closet. Yeah.
As you can imagine, this doesn't pan out well for Georgia, and she gets caught by private investigator Gabriel Cordova, who's been trying to pin the murder of Georgia's ex-husband Kenny from Season 1 on her all this time. This culminates in a shocking few final minutes of the season, where Georgia is arrested for Tom's murder at her own wedding reception. So, what happens now? Here are the major questions from Ginny & Georgia's Season 2 ending.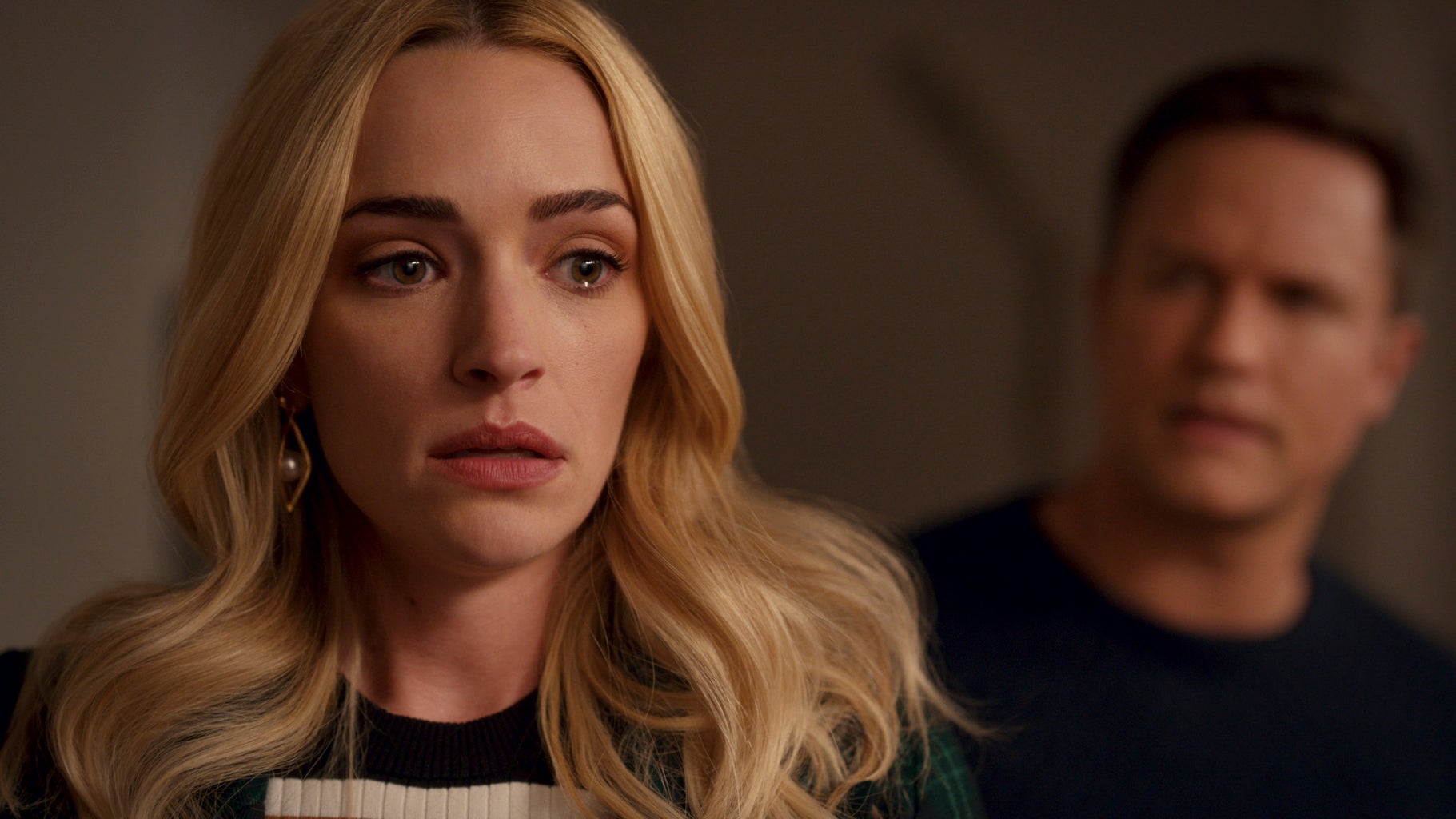 Will Georgia go to jail for Tom's murder?
If Georgia is found guilty (which… she is), it's probably likely she'll have to go to jail — the show has let Georgia finesse her way out of a lot of consequences, but unlike Kenny's (and Georgia's first husband, Anthony Green's) murder, the cops have more of a leg to stand on evidence-wise this time. After all, Georgia was alone in the room with Tom when he died (aside from Austin, but more on him later), and she was the one to run and tell Cynthia, "It's time," which definitely makes her seem suspicious.
Viewers already know that Paul is planning to fight for his wife — and that he has a great lawyer, given how he handled Gil's harassment of Georgia — but Paul also doesn't know that Georgia really did murder Tom. Will she tell him? Only a possible Season 3 could answer that.
Does Cynthia know about Georgia's arrest?
Cynthia was absent from Georgia and Paul's wedding, which isn't too surprising given she's grieving for her husband and also still isn't really Georgia or Paul's friend. So we don't see her after Gabriel puts the pieces together about Georgia's involvement in the murder, and she's not present when Georgia gets arrested, unlike most of the rest of the cast. Did Gabriel tell her what he knows? It's possible he would have had the courtesy to let her know first (or Nick would have, since he was there for Gabriel's revelation), but fans really have no way of knowing her reaction at this point.
How do Austin and Ginny react to Georgia's arrest?
When Georgia gets arrested for Tom's murder, one of the most heartbreaking reactions has to be Austin's — after all, the Miller family had a tough time this season and were finally on the same page about protecting one another, no matter what. Austin already kept Georgia safe in an impulsive way when Gil tried to attack her: He found Georgia's hidden gun and shot Gil (his own father) in the arm. When Austin saw Georgia smother Tom, it had seemed kind of likely that it would change his opinion of his mother in the same way Ginny has been struggling with Georgia killing Kenny all season. But considering Austin keeps the secret to himself, that doesn't appear to be the case.
In fact, when Georgia's arrested, Austin protests to Ginny that he didn't tell anyone, confusing her. He then runs after the cop car that's taking Georgia away. Given the fact that he's already shown reckless behavior with the gun — and is, you know, a literal child — he might play a role in Georgia's eventual fate, for better or worse.
As for Ginny, I'm already tired just thinking about what will come of this big reveal. Tom's murder was one of the things Georgia didn't tell Ginny about, after they spent most of this season at odds with each other because Georgia kept hiding things about her past from Ginny. They eventually reconciled after Ginny understood that Georgia's actions were all to protect her children, but come on. Tom didn't have anything to do with Ginny. Georgia will probably have a tough time explaining this one away to her daughter.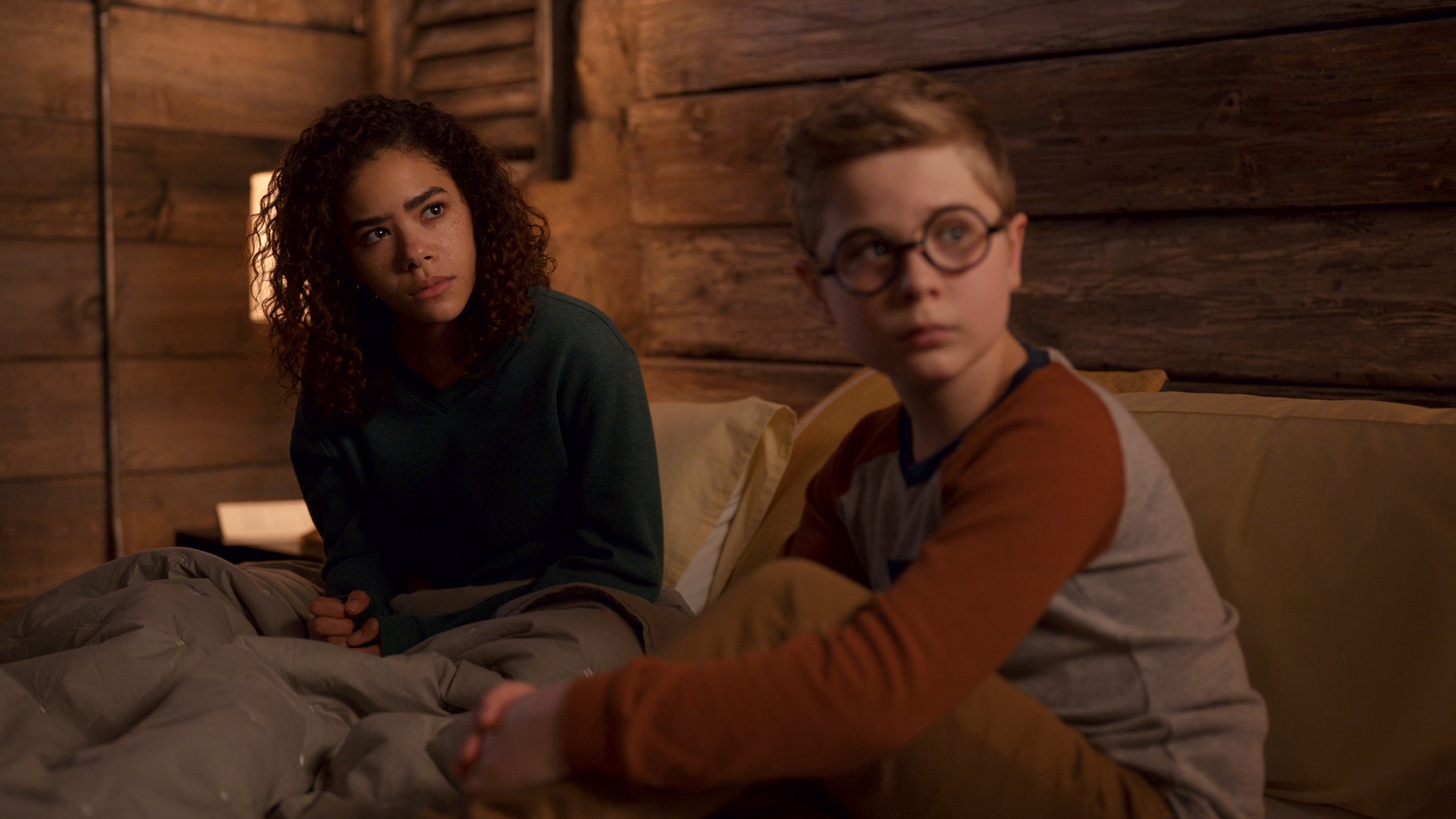 Are Nick and "Jesse"/Gabriel still together?
I understand this isn't as pressing as a literal murder investigation, but Nick's heartbreak at finding out his boyfriend wasn't who he said he was definitely set things up for a Season 3 arc for him. Nick doesn't show up to the wedding even though he was supposed to be one of Georgia's bridesmen, but he's the one to tell Gabriel that Georgia was alone with Tom when he died.
It's pretty doubtful that Nick and Gabriel will get back together, at least right now — Gabriel's job in Wellsbury is likely wrapping up now that Georgia's arrested, and since he's not actually a third grade teacher named Jesse, there's not much reason for him to stay. It's also unclear where Nick will go from here, since his opinion of Georgia was already rocky and will probably only become worse now that the truth about her actions is coming to light.
Is Gil gone for good?
Gil became a major player this season, showing up in town to come back into Austin's life after getting out of prison. Oh, and that's not all: He also wants revenge on Georgia for getting him caught for embezzlement in the first place. His abuse of Georgia was slowly revealed throughout the season with flashbacks of their time as a couple, and he continues to harass Georgia. He even threatens to tell Paul about all the skeletons in Georgia's closet, with the intention to blackmail her into stealing money for him from Paul's rich family. However, Georgia beats him to the punch and finally (mostly) comes clean to Paul.
Paul calls Gil and Georgia to Town Hall, where he explains that he won't be giving Gil any money, and that he plans to protect Georgia from Gil, much to Georgia's surprise since Paul left after Georgia told him everything. Gil is escorted away by police officers, but I have a feeling he'll come back for Season 3 — if we get one, that is.
Will Ginny and Marcus get back together?
OK, enough about murder! Let's talk about teenage relationship drama, please. Ginny and Marcus make it official in Season 2, and once they've put the drama of Season 1 behind them, they seem to have a really good thing going. But Marcus is also struggling with depression this season, and has the stubborn belief that he's too broken to seriously be with anyone, causing him and Ginny to break up during the school play in a devastating scene.
Thanks to Max, Ginny realizes Marcus still needs her as a friend while he tries to get better, so they call each other "bro" and seem to patch things up between them, even if they're not jumping back into a relationship. That said, Marcus still hesitates in the Town Hall lobby where Georgia's wedding is held, seeming reluctant to go in and see Ginny again. Now, that's before the bombshell arrest is made. Ginny and Marcus probably have a rocky future ahead, since both of them have bigger things to be worried about right now.