The Bachelorette premiered yesterday, starting off Clare's unique journey to find love, and there have already been a bunch of surprises. From Clare thinking she met her future husband as soon as she looked at him to our first drama in the mansion, it's safe to say that this season is going to be yet another rollercoaster ride. There are now 23 men left in the competition – 8 of them got eliminated on night one – and if the rumors are true, the real drama is yet to come.
One of the things that also determines a season is the guys' first impression with the Bachelorette. If they fail to impress her, it surely means they'll be kicked off. But introductions can be wild, and many will make you laugh, so here's my ranking of every guy's introduction with Clare.
1. Brandon, 28 – Real Estate Agent – Clevland, OH



ABC / The Bachelorette



Brandon gets the number one spot on the list of entrances because he did something bold that no other Bachelorette contestant had ever done before; he kissed Clare on the cheek. By kissing Clare on the cheek, it shows he respects her and isn't afraid of PDA. While this was a subtle move, it's also powerful in displaying Brandon's affection for Clare and is there for her. With this powerful entrance, he also said she looked really beautiful, and they held hands and hugged. Even though he didn't win the first impression rose, you cannot deny that it's an extremely impressive and gutsy first impression. Brandon will definitely get far in the competition because of this.
2. Eazy, 29 – Sports Marketing Agent – Newport Beach, CA


ABC / The Bachelorette



Eazy's first impression was cute and funny, letting us get to know him a little better as he impressed Clare. First, he had a sign that said, "Your Future Husband" and jumped through it. Then he said Clare will "always be his first round draft pick," and if you don't know what a first round draft pick is, it's basically the football version of getting picked first on a kickball team. Eazy is a Sports Marketing Agent, which is why he used football terms and jumped through a sign. It might be because I love football, or it could just be how hilarious he was, but this intro was high on the list for me and made a pretty good impression. So good that he and Clare held hands and hugged at the end. I'm hoping that this introduction helps Eazy go far this season.
3. Joe, 36 – Anesthesiologist – New York City, NY


ABC / The Bachelorette



This was another introduction where we got to know the guy a little more, and impressed Clare, too. Joe wore a stethoscope around his neck as well as what looked like an ID with a heart on the right side of his chest. He ran up to Clare and said, "I need to see your life… your love life." Joe is an anesthesiologist, which is what makes this a funny commentary on what he does for a living. This intro also made me laugh about how he was pointing out his profession in a way such as this. He, too, got to hold hands and hug Clare when they were parting ways. Joe the anesthesiologist is definitely high on my list this season, thanks to his impressive introduction.
4. Dale, 31 – Former Pro Football Wide Receiver – Brandon, SD


ABC / The Bachelorette



Dale had a normal run of the mill introduction, telling Clare she looked beautiful and then mentioning he's a hugger. He said he was excited to take this journey with her, said she looked beautiful again and hugged her. They also held hands throughout, and it made such an impact on Clare they had to bring in Chris Harrison when said she thought she'd just met her husband. What an entrance by Dale!
5. Kenny, 39 – Boy Band Manager – Chicago, IL


ABC / The Bachelorette



Kenny's introduction was like a little shoutout to some special friends in Clare's life. When Kenny walked out of the limo, you couldn't see his shirt, so I thought it would be yet another normal intro where they say nice things and move on. Well, I was wrong about that – Kenny opened up his jacket to reveal he wasn't wearing a suit, but a shirt featuring Clare's dogs. Let me tell you, if a guy ever wore my cats on a shirt, I'd flip out. Clare then "pet" the dogs on Kenny's shirt. This introduction got Kenny some major points, because he held hands with Clare and received a hug from her.
6. Jason, 31 – Former Pro Football Lineman – Arlington, VA


ABC / The Bachelorette



Jason's introduction was inspired by Clare's Bachelor intro when she first met Juan Pablo. He came out with a stomach that made it look like he was pregnant. The two bounced around a couple of jokes about the stomach, and he also mentioned that Clare looked absolutely beautiful. "Now it's my turn to prove to you that I'm willing to hold the weight of this relationship and the labour of my love for you," Jason said to Clare. The first impression made Clare laugh, and they were holding hands and hugging at the end.
7. Ivan, 28 – Aeronautical Engineer – Dallas, TX


ABC / The Bachelorette



Ivan's introduction helped us learn a little more about the languages he's learned in quarantine. When he first met Clare, he told her that he was learning some thing in Filipino, and one of the things he learned was "Maganda Ka," which means, "You are very beautiful." So not only did this guy say she was beautiful, he said she was beautiful in another language! Now if that isn't romantic, I don't know what is. Clare and Ivan held hands and hugged, and he left Clare saying, "So sweet," to his beautiful comment.
8. Chasen, 31 – IT Account Executive – San Diego, CA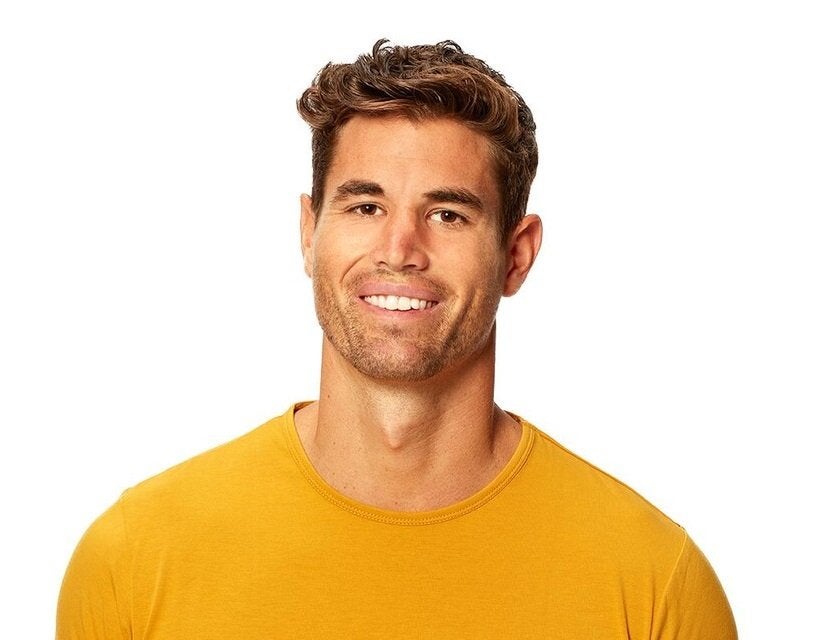 Chasen was pulling out all the stops in his introduction when he came out in knight's armor. Yes, this man was dressed head to toe in a knight's armor – which he then took off as he approached Clare. He mentioned how he can be vulnerable for Clare, which she really appreciated because she held his hands and hugged him. Hopefully Chasen is the right knight in shining armor for Claire, and not a "here for the right reasons" knight.
9. Demar, 26 – Spin Cycling Instructor – Scottsdale, AZ


ABC / The Bachelorette



Demar pulled an introduction so impressive that when he walked into the mansion, the other guys were cheering him on. Although this introduction did not get a hug or any hand holding from Clare, you just can't get over what he said to her. When he walked up, Clare thought he'd gone skydiving – he didn't, of course, but he told Clare that he may have fallen for her already. This introduction had me with my jaw on the floor and thinking, great job, Demar! because that was some introduction.
10. Zac C., 36 – Addiction Specialist – Haddonfield, NJ


ABC / The Bachelorette



Zac C. made one of the blander entrances that many usually make, but he's high on the list because of the things he said about Clare during this entrance. When he approached Clare, he asked her for a hug and then told her that she was his first hug in six months. He also mentioned that she looked great, and was excited to be there and that neither of them had settled. He also said that everything happens for a reason, and got to hold hands with Clare and hug her. Not only did this guy say a lot of things that left me saying, "Same," but he seemed genuinely excited to meet Clare. Clare even saw this, saying, "So sweet! What a sweet guy!" when he left. I'm rooting for you Zac C. – we're all rooting for you!
11. Ben, 29 – Army Ranger Veteran – Venice, CA


ABC / The Bachelorette



Ben came out ready to mentally support Clare through this journey, which I applaud him for. When Ben came up to Clare, he told her she looked beautiful and asked how she was doing. He took a deep breath with her, which she said was "much needed" when he was walking away. They held hands and hugged, which meant he made quite the impression for supporting her.
12. Blake Moynes, 29 – Wildlife Manager – Hamilton, Ontario


ABC / The Bachelorette



Blake Moynes's introduction made me laugh with how cute it was. When he exited the limo, he screamed, "Finally!" and went to go hug Clare. He told her that his heart was pounding and told Clare there was something he needed to tell her for four months but she'd have to wait to hear it. She seemed impressed by him, because she held his hands and gave him a hug.
13. Tyler C., 27 – Lawyer – Morgantown, WV


ABC /The Bachelorette



He literally came in a station wagon and said he cramped his whole life in there to date her. He promised there would be room for kids and dogs once he cleaned it out, and promised to be real and genuine. He also said he was a man of his word. While they did hold hands, they did not hug at the end, and Tyler C. went home in his station wagon that night. He may not have won Clare's heart, but his West Virginian accent and introduction won mine. 
14. Riley, 30 – Attorney – Long Island City, NY


ABC / The Bachelorette



Riley referenced the fact that he was a lawyer in this introduction by making a joke about how Clare was "found guilty for looking beautiful in that dress." They held hands and hugged at the end, and then she made a comment about how he was guilty for looking handsome – how spicy!
15. Brendan, 30 – Commercial Roofer – Milford, MA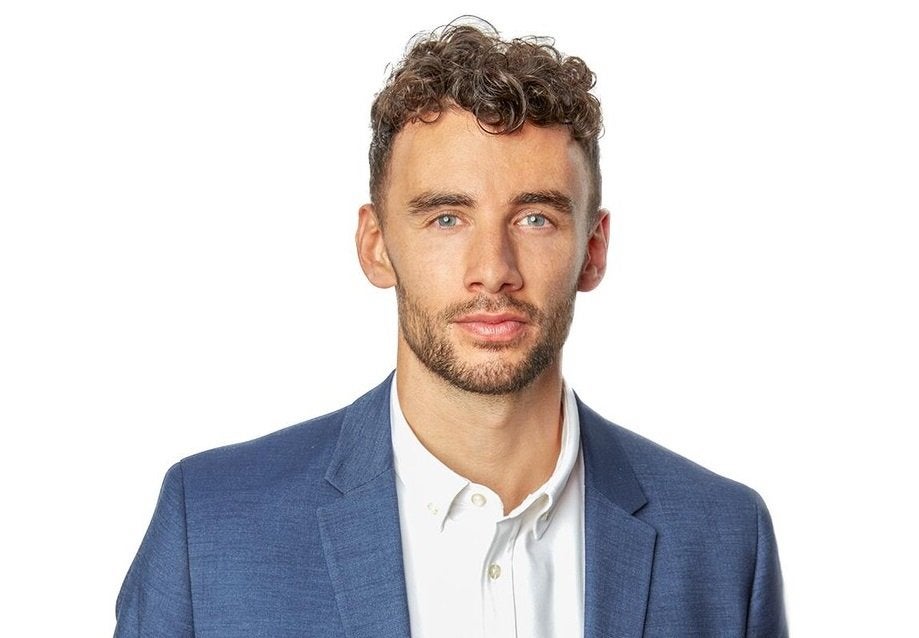 Brendan's introduction was sweet because he was excited and nervous to meet Clare, and the fact that he was humble about how nervous he was made his effort that much more commendable. He told her she looked beautiful and Clare said she liked his bowtie. While they did hold hands, this meeting didn't end in a hug, which was a little disappointing.
16. Jordan M., 30 – Cyber Security Engineer – Santa Monica, CA


ABC / The Bachelorette



Jordan M. told Clare that his heart was racing, which she felt. He said she looked amazing and mentioned how it was hot and he was a tall drink of water. They hugged and held hands and then Clare said she "definitely needed a tall drink of water." She changed her mind by the end of the night, though, because Jordan M. went home.
17. Yosef, 29 – Medical Device Salesman – Daphne, AL


ABC / The Bachelorette



Yosef's introduction isn't the most romantic and didn't earn him a hug, but he made her moon pies and showed off his cooking knowledge, so I give him brownie points for effort.
18. Blake Monar, 30 – Male Grooming Specialist – Pheonix, AZ


ABC / The Bachelorette



Blake Monar had a usual introduction, saying he couldn't be happier they chose Clare for this journey. They held hands and hugged, but the impact didn't feel like a lot on this one.
19. Jay, 29 – Fitness Director – Fort Lauderdale, FL


ABC / The Bachelorette



Jay's introduction was a little on the crazy side, literally. Jay came out in a straightjacket and told Clare, "So, it's been 128 days since I was first supposed to meet you and it's clear I've gone a little crazy in that time." He did say she looked absolutely stunning, but there was no hugging or hand holding for obvious reasons.
20. Garin, 34 – Professor of Journalism – North Hollywood, CA


ABC / The Bachelorette



Another run of the mill introduction, Garin said he was ready for an adventure and mentioned that he's kind of fun, but they did hold hands and hug at the end.
21. Ed, 36 – Health Care Salesman – Miami, FL


ABC / The Bachelorette



Ed came up in a bubble and said, "I've heard your journey is going to be taking place in a bubble, so I wanted to come prepared for you." Needless to say, I was not impressed by this quarantine joke.
22. Jordan C., 26 – Software Account Executive – New York City, NY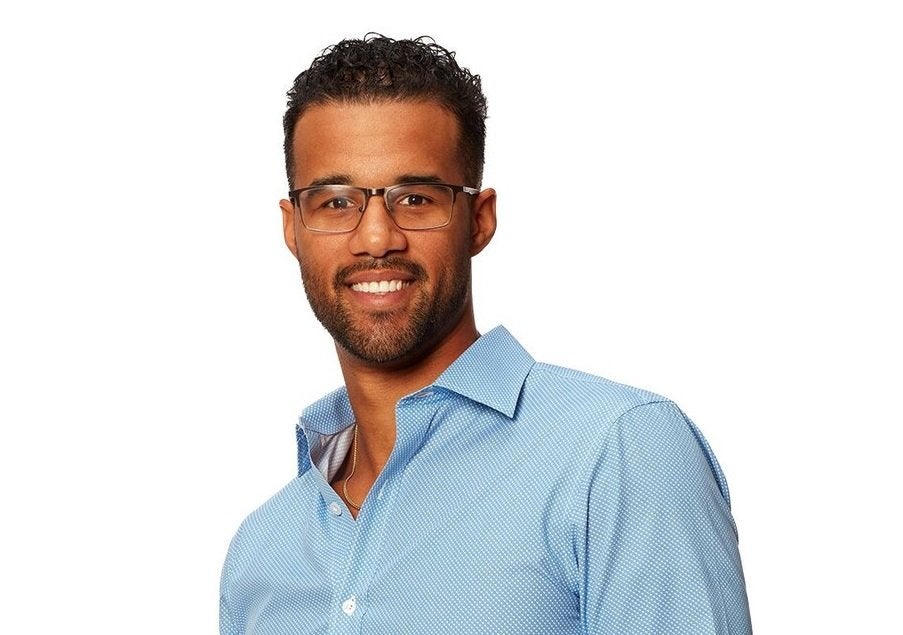 He brought popcorn, tried to catch it in his mouth, then they held hands and hugged. That was the whole intro, and I was confused by this even more than the quarantine bubble.
23. Tyler S., 36 – Music Manager – Georgetown, TX


ABC / The Bachelorette



In another run of the mill introduction, Tyler just commended her for showing up and said it'd all be worth it. I think she already knew that, though.
Jeremy was really excited to be in the mansion with Clare that night, and even made some promises before he entered the competition. He promised to make her laugh as much as possible, and said, "I'm not here for me, but I'm actually here for you." They hugged and held hands but it didn't do Jeremy any good because he went home that night.
25. Chris, 27 – Landscape Design Salesman – Salt Lake City, UT


ABC / The Bachelorette



Chris approached Clare by taking a deep breath. He said he'd been waiting 139 days to meet Clare, and told her that her dress was stunning and she looked absolutely beautiful. He also said, "They never said it would be easy, they said it would be worth it," which is endearing in a way. They held hands and hugged, but it didn't help Chris because he was sent home.
26. Mike, 38 – Digital Media Adviser – Calgary, Alberta


ABC / The Bachelorette



He brought Clare flat shoes saying he knew her feet would get tired. Clare said, "Oh my gosh, this is amazing!" They hugged but did not hold hands, and Mike went home that night.
27. Robby, 31 – Insurance Broker – Tampa, FL


ABC /The Bachelorette



Robby was genuinely excited to meet Clare and said she honestly looked beautiful. They held hands and hugged, but Robby, too, went home that night. 
Page held hands and hugged Clare, but his comment about being super excited to be on the journey and going through a lot to get there didn't help him stay in the competition.
29. AJ, 28 – Software Salesman – Playa Del Rey, CA


ABC / The Bachelorette



At first I was interested, and thought AJ would go far – but then I saw his downfall. He had a good start. telling Clare how stunning she looked, twirling her around and calling her blinding. It all went downhill when he gave a random statistic about green eyes and squeezing her hands so tight, she got marks. Insteadn of a hug, AJ got the boot.
30. Bennett, 37 – Wealth Management Consultant – New York City, NY


ABC / The Bachelorette



I thought Bennett was too bougie when he pulled up in a Rolls Royce. He said driving around in Hollywood fashion was the only way to get from New York to Palms Beach. They held hands, then Bennett left.
31. Zach J., 37 – Cleaning Service Owner – St. George, UT


ABC / The Bachelorette



Zach J. got down on one knee and when you thought he was going to do something extremely impressive and bold, he opened the ring box he was holding to reveal a butt that farted. 
So there you have it, you're caught up on all the first impressions from the men and ready to jump into episode 2 of The Bachelorette next Tuesday at 8/7 CT. This looks like it's going to be a good season, and the drama looks like it's going to be coming up in the next couple of episodes, so I can't wait to see what happens next!