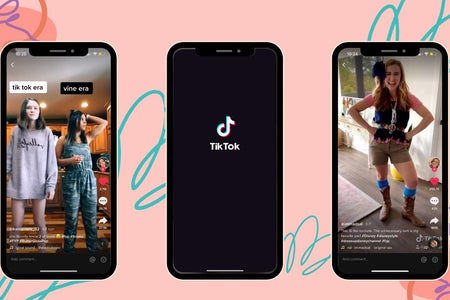 20 TikToks to Give Your Brain a Break From the News Because, Why Not?
It's common knowledge that our brains need a break sometimes. Right now, we're straining our brains focusing on a computer screen in front of us while crushing online classes, working from home, and searching for future career opportunities. This can be especially stressful as you're trying to stay up to date on emerging current events surrounding the coronavirus pandemic. Stop forcing yourself to be productive AF, when your brain is begging for a break. Here are 20 guilt-free TikToks that are sure to distract you from whatever else is going on right now – you deserve it.
2.

Staying In The House Never Has Looked So Cool

3.

A Well Needed Spongebob Intermission

4.

Expectation vs Reality

5.

Nobody Goes Harder Than Gmail

8.

Every Starbucks Interaction Ever

10.

Dude, We're Getting The Band Back Together

11.

You Know That Bath Mat In Your Bathroom?

12.

POV's Are My Favorite

13.

Every Movie In The 2000s

14.

Every Property Show Ever

15.

What's Your Secret Talent?

16.

Social Distancing Makes You A Hero

17.

The Catfish Plot Twist You Might Have Actually Seen Coming

18.

My College Wardrobe Could Never

19.

How's Life Going Lately?
I cannot recount one time where someone said scrolling through endless TikToks was a bad thing.