51 Thoughts I Had While Watching 'You' Episode 7
You continues to shock and surprise me, making it very hard for me to sleep on Sunday nights. This week was no exception. In addition to Joe continuing to be creepy, this week served up some incredible guest stars, serious plot progression and many moments that made me audibly yell at my TV. Here are 51 things I was thinking during this week's episode of You. 
1. Holy John Stamos—Uncle Jesse is here to help. He's a therapist of some sort? 
2. This weird Scrabble date is kind of cute
3. A redo of Beck's first kiss—"I'm finally going to kiss the right guy"—NO YOU'RE NOT BECK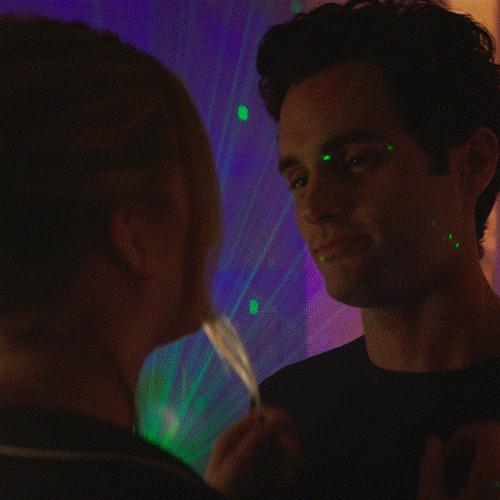 4. Joe, you've made a big mistake having your girlfriend work with you. 
5. Uncle Jesse the Therapist is smoking weed during a session? That doesn't feel very professional.
6. Beckdeltest= the best username ever 
7. Beck does more work at the bookstore than she's done anywhere else at any point during this show. 
8. Beck is seeing a therapist—good for her. Joe is horrible for making her feel bad about it 
9. JOE IS SEEING BECK'S THERAPIST 
10. Joe's voiceover is so upsetting 
11. I need to stop watching this show before I go to bed
12. "Things were Ross and Rachel with you. You were copacetic." OMG what a pop culture reference from Uncle Jesse the Therapist.
13. Renaldo? Joe needs to come up with some better fake names.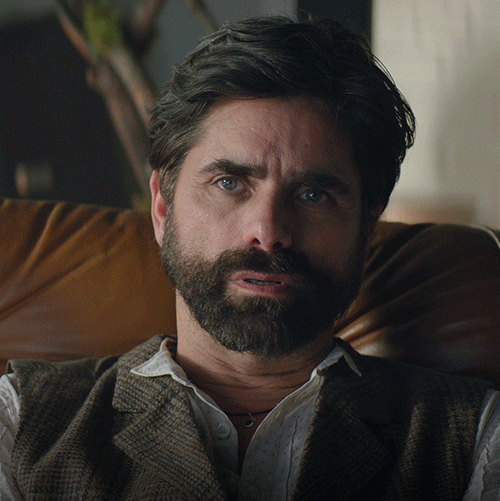 14. THIS IS WHY YOU SHOULDN'T WORK WITH YOUR S.O. SO EARLY IN THE RELATIONSHIP.
15. Ethan is seriously dropping some great relationship advice. 
16. Joe is now impersonating Mr. Mooney? What craziness can't this man pull off?  
17. This woman (Karen?) chasing Ron away with a baseball bat should be a national hero. Can she chase Joe away too? 
18. A bookstore scavenger hunt? I'm really mad that so many adorable date ideas are being used on this creepy show! 
19. Can we stop showing shots of Joe chewing? It's weird and I don't need four gratuitous shots of his mouth moving like that. 
20. This is the most we've ever seen (and heard) of Beck's friend…Lynn?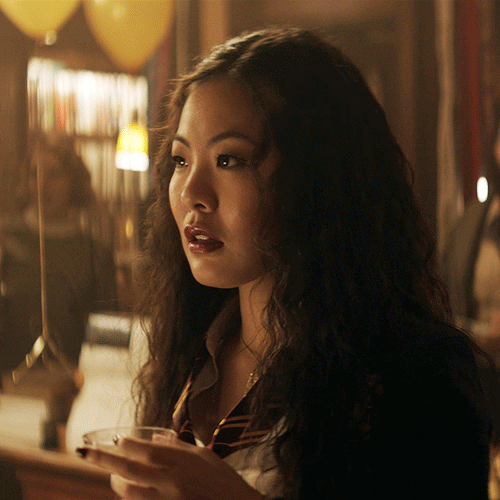 21. A BOOK THEMED SURPSIED PARTY? WHERE EVERYONE DRESSES AS THEIR FAVORITE LITERARY CHARACTER? AGAIN, WHY ARE THESE CUTE DATES WASTED ON THIS SHOW?
22. Is Beck cheating on Joe with Uncle Jesse? I'm not saying I support this, but…
23. Of course, Joe would go as Hemingway.
24. And of course, he would mansplain his costume. 
25. Can I plan a party with Ethan? 
26. "How American!" is what I too would say when entering a surprise party
27. Dorothea Brooke is an awesome literary costume. Middlemarch deserves so much more representation in mainstream popular culture 
28. And I love that Ethan named his cat after George Eliot. 
29. Yes Beck. CALL HIM OUT! 
30. "Why are you wearing a turtleneck?" That isn't the most pressing question you need to be asking, Beck. 
31. Joe needs to respect Beck's boundaries. And she needs to dump him. 
32. FINALLY, Beck is standing up for herself and not putting up with Joe's BS. 
33. This trailer for the new Shay Mitchell movie (The Possession of Hannah Grace)  is really creepy. I'm scared and have no plans to see this film. 
34. Joe playing with this letter opener is scary…
35. Ooh, more Candace drama!
36. And info about Joe's childhood!
37. Why is Beck showing up at his door with doughnuts? 
38. I'm waiting for the day that Beck's old phone falls out of the ceiling and she finally realizes that Joe is a creep. 
39. OH MY GOD SHE CAUGHT HIM WHEN HE FOLLOWED HER TO THE PARK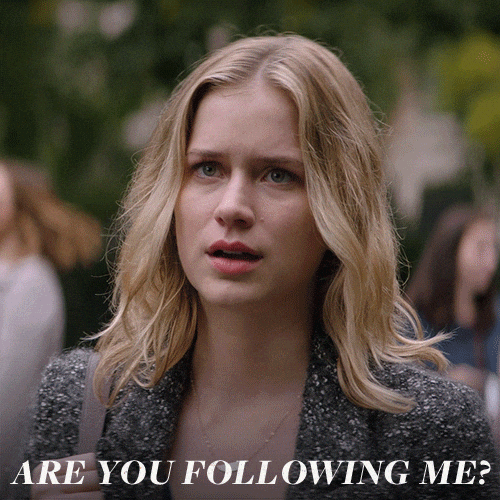 40. This is a very awkward place to be having this fight
41. Is Joe going to kill Uncle Jesse? 
42. Nope, we're back to the classic hacking computers move. 
43. Joe has destroyed Beck's phone!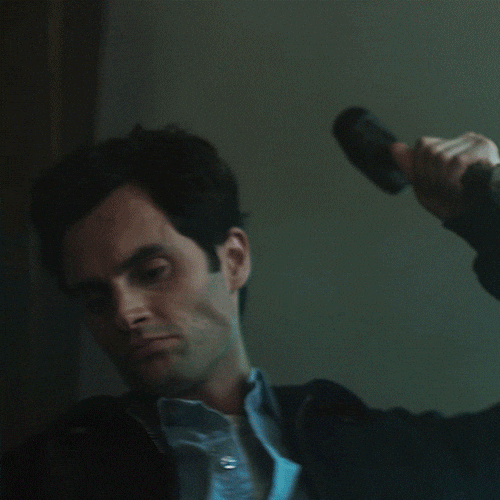 44. Don't take him back, Beck!!
45. Oh, I'm so happy that Ethan has found love.
46. Who is this woman that Joe is now hooking up with? 
47. Is it Karen? 
48. Candace is back and issuing a stern warning. 
49. Wait, Joe and Beck are breaking up!
50. Are we finally getting the happy ending we want!
51. I can't wait to see what happens when we flash forward three months next week. 
You airs Sundays at 10 p.m. on Lifetime.