Former NFL Linebacker, Colton Underwood, caught the attention of millions after being a contestant on The Bachelorette followed by Bachelor in Paradise. Now, on this season's Bachelor, Colton has contestants swooning—and, I don't mean to brag, but, Her Campus knew Colton Underwood before he was Colton Underwood.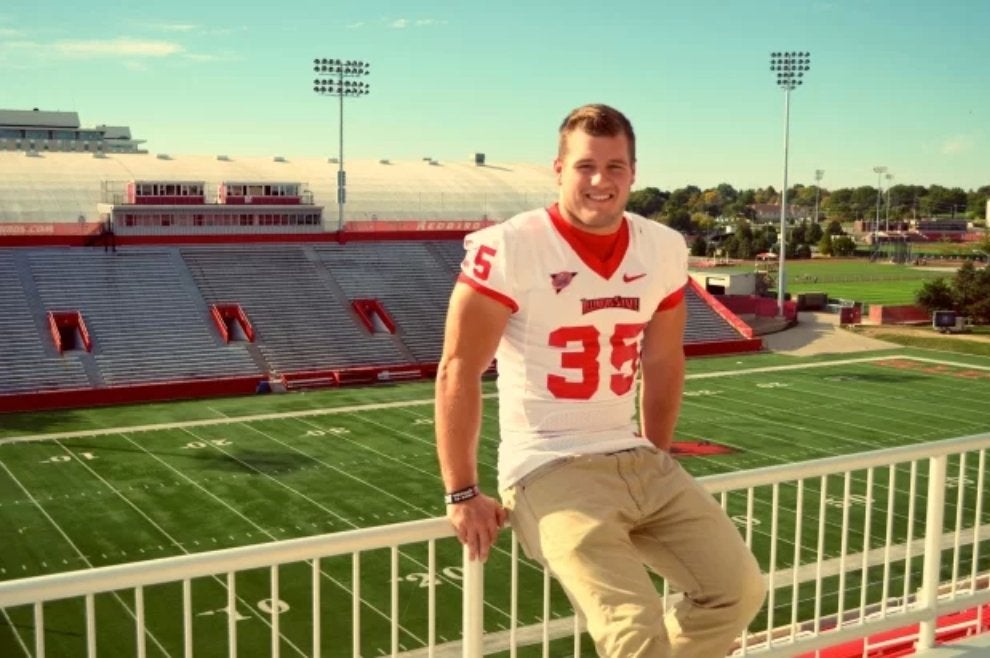 Over five years ago, the Illinois State chapter of Her Campus profiled Colton Underwood as part of the Campus Cutie series. Before he was one of the most sought-after men in America, he was a college student known for being the defensive end and captain of ISU's football team—and, of course, a Campus Cutie. In the October 2013 profile, author Stephanie Pouse got to know him beyond his playing position and, FYI, Colton was an honor roll student who spent a lot of his time volunteering at animal shelters. Hear that? It's the sound of hearts melting everywhere. 
Colton's accomplishments in college went beyond the classroom and on to the football field. "If you were to take a peak at this football stud's biography on the official Redbird Roster, you would see an overwhelming amount of achievements," Pouse writes. "Although none of these accomplishments should go unnoticed, Colton's personal favorites include his obtainment of the Honor Roll, being a member of the Good Works Team for his community service, being a National Defense man of the year, and last but definitely not least, being a three time first team All-American football player."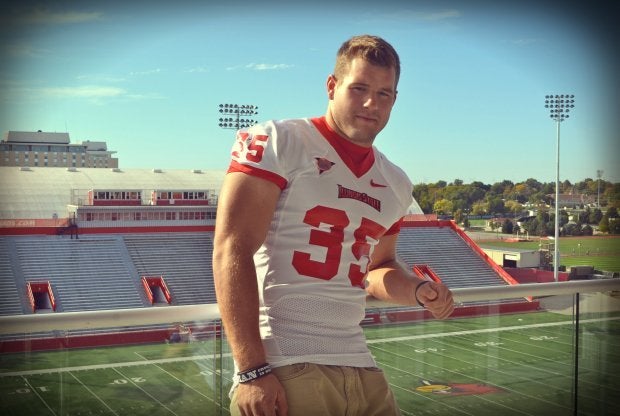 The piece also dove into Underwood's family dynamic: He's close to his brother Connor, and his black labs, Sniper and Bullet—which Connor says are "kind of like girlfriends" to Colton—and his parents, who were both college athletes in their heyday. "Colton's mother and father were both scholar athletes at ISU, his mother being part of the volleyball team and his father also being a Redbird football player. His brother, and one of his best friends, plays football as well." The Underwood brothers had a friendly rivalry on the field, as both were defensive ends for opposing football teams—Colton for Illinois State, Conor for Indiana State University. At the time the article was published, both were gearing up to face each other at the end of the week (Colton's Illinois State ended up winning, with a score of 55-14).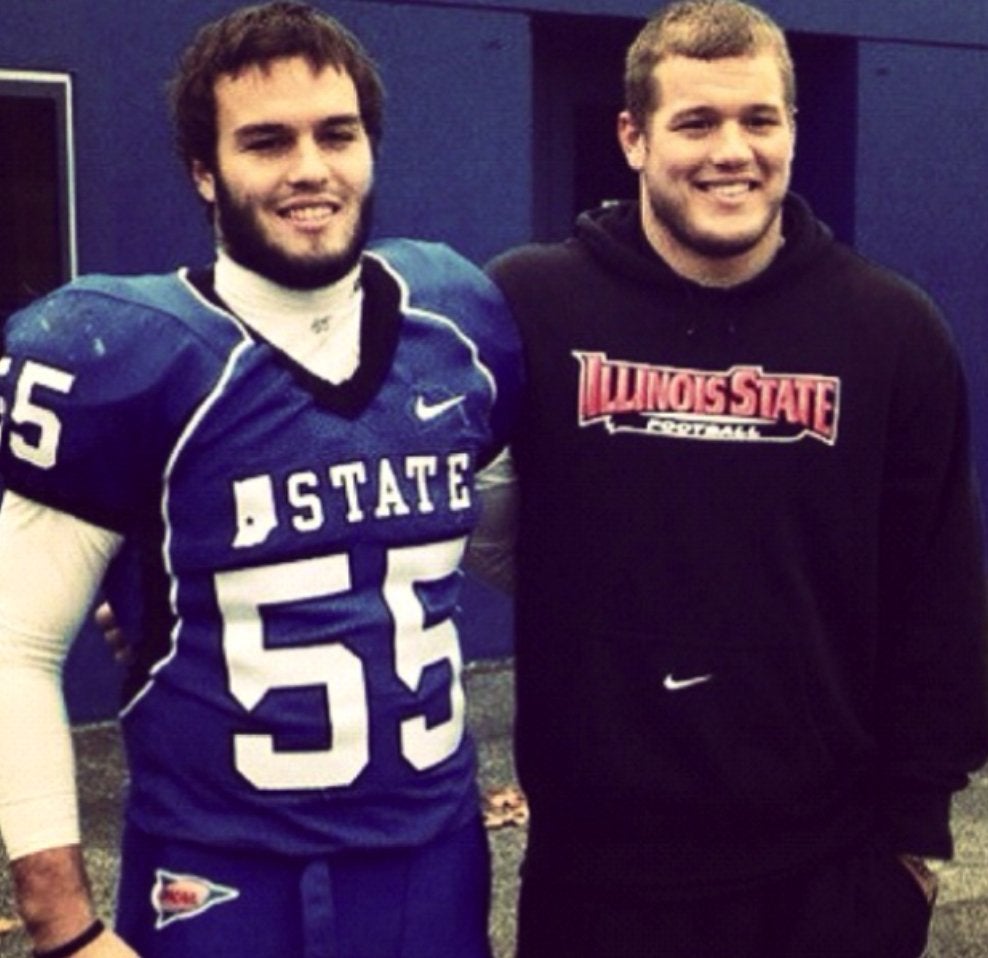 Pouse's profile of Underwood is arguably one of the best throwbacks of all time. Scroll through the photos above and read the full Campus Cutie profile here—and tune in to the Bachelor on ABC on Mondays at 8/7c.