Most people know Bumble as a dating app, a place where they can find romantic connections and potential dating partners — or perhaps even new friends, if they use Bumble BFF. But what about meeting your future business partner or boss? Yes, you can find that too, thanks to Bumble Bizz. Since it first launched in 2017, Bumble Bizz — designed for users to network professionally — has been helping college students make major career moves and, spoiler alert: It's working really well.
Oceane Maher, Bumble Bizz user and student at the University of Texas at Austin, started her own modeling agency during her sophomore year thanks to connections she made using the app. Now a junior, the sociology major is running her own business, all while being a member of the First Movers Club, a program introduced by Bumble Bizz at the university.  "The First Movers Club is a collective of Bumble Bizz users that are making powerful professional strides and creating positive change in their college communities," writes a Bumble press release. "I love the idea of having a network of college students who are making big moves," Oceane tells Her Campus on her decision to be a part of the First Movers Club.
When it came to launching her business, EVO, Oceane saw an opportunity for profit in a city where the fashion market wasn't at its full potential. According to her agency website, "she built on her connections by traveling and meeting with major agencies, and is now regularly in contact with the top agencies worldwide including Ford, IMG, Elite, Wilhelmina, etc." EVO is a "mother agency," one that bridges the connection between local models and bigger agencies such as those. Oceane knew she had to launch her business while still a student, knowing that the opportunity might not be present when she graduated. Like many students, one of the biggest obstacles that comes with starting and running a business is time management. "[It was] one of the things I had to learn when I first started."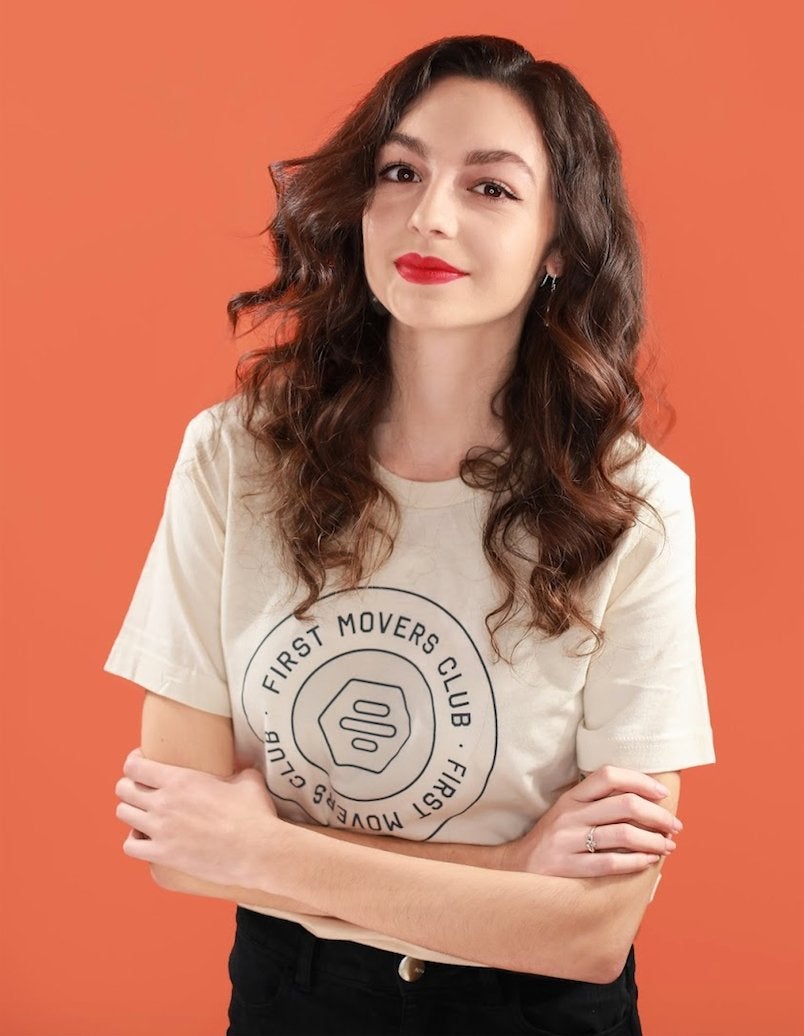 Jane Kim, a senior at UT Austin, is one of the youngest food photographers in the city and shares similar sentiments as Oceane. "I definitely feel like I'm still trying to find the perfect balance, it's an ongoing journey I have with myself," the First Movers member said. "I've always known that I've loved taking photos ever since I was younger. As I got older I found myself gravitating more towards food, I think I just started to have a deeper appreciation for the craft and the beauty that goes behind it."
Jane first tried her hand at professional food photography by assisting on shoots as an intern. After going to a few and submitting her images to the head photographer, it wasn't long before companies started reaching out to work with her. Making such connections through first-hand experiences has helped to elevate her career. "I've realized that it's really a small world — it's such a cliche quote, but it's a really small world and it never hurts to make connection anywhere you go." She also says every person she finds on Bumble Bizz has at least one mutual connection with her, which speaks to how a potential open door is not that far away.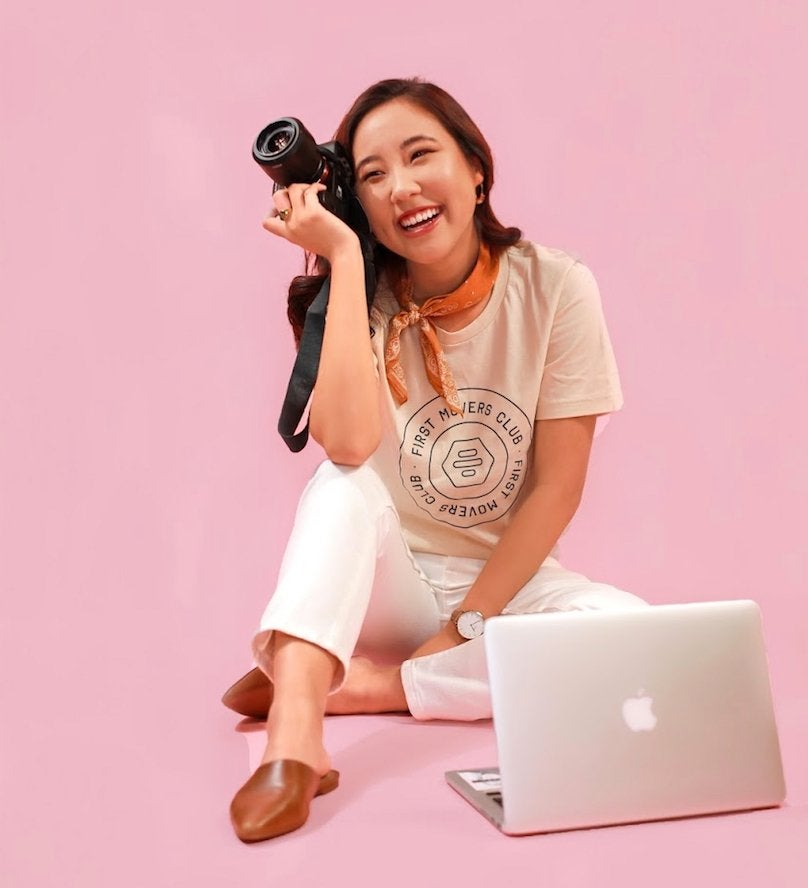 The First Movers Club members also serve as ambassadors for Bumble Bizz, spreading the word about the app and upcoming events on campus and through their social networks. Bumble has provided club members with a lot in turn. For Jane, it led her to finding a community. "By attending classes with sometimes over 300 students, I find it hard to find a community, especially at a large university like UT" she says. The app has provided her with networking opportunities as well as finding like-minded students. For Oceane, she's been able to make strong connections at school and in the city of Austin. "A couple of the [First Movers Club] members I met are doing shoots now for my models." She says it's also helped her find confidence and provide reassurance that she can start her career now instead of as a graduate.
As college students, it's important to network in and out of the classroom, and Bumble Bizz makes it easier than ever. The First Movers Club is looking to expand to more college campuses around the nation in the near future, but for now, UT Austin students like Oceane and Jane are taking advantage of it and seeing the benefits. They both encourage students across the country to see Bumble for all that they offer. "It's not just a dating app," says Oceane, adding, "It's such a great way to build your network in whichever field you're in."  So if you want to kickstart your career, make new contacts and find professional connections, Bumble Bizz might be a way to make it happen.