Black Lives Still Matter: How You Can Continue to Fight Racial Injustice
The murders of George Floyd, Breonna Taylor, Ahmaud Arbery, Oluwatoyin Saiau, David McAtee, Tony McDade, Robert Fuller, Dominique "Rem'mie" Fells, Maurice Gordon, Riah Milton, Malcolm Harsch, Elijah McClain, and countless others have sparked international outrage and mobilized millions, both within and outside of the United States, to take action against police brutality and systemic racism. People have found creative ways to show their allyship and to support the movement in addition to protesting, including writing and signing petitions, creating and sharing anti-racist reading lists, consciously shopping, donating, and being mindful of what is shared online. 
While the violence, discrimination, racism and oppression that many BIPOCs face is not new, these more recent moments have created awareness for a lot of people. For weeks, news sites reported on protests and ways to support Black businesses, while people created and shared posts about non-optical allyship and combating anti-Blackness. It's been a few months, and while the coverage hasn't gone away completely, it's certainly died down comparatively.
As a non-Black Latina, I, and my non-Black counterparts, wondered how to continue supporting the Black Lives Matter movement even after the media coverage has died down. With a little help from the American Civil Liberties Union (ACLU), the NAACP, and Black Lives Matter, among other sources, here are six things you can do to continue supporting the movement:
1. Make an ongoing donation
While a one-time donation to an organization that supports the Black Lives Matter movement is helpful, if you can swing it, an ongoing donation is even better. Ongoing donations to organizations that support the Black Lives Matter movement help in significant ways. Many organizations depend on monetary support to continue working for the Black community, especially if they're nonprofit organizations. According to Sean Chislom, the VP of Corporate Development and Strategy for Classy.org, an organization that creates online fundraising tools for nonprofits, receiving monetary donations throughout the year is beneficial because these donations help the organization afford the cost of operating throughout the year, rather than having a sudden large sum of money over the holidays or in the aftermath of a protest (moments when people tend to donate more). You can pick from the many organizations that are doing great things to support the movement and communities of color. 
The Strategist has put together an organized list of 142 ways to donate to continue supporting the movement. Monetary donations can help to fund things like bail funds, Black LGBTQ+ funds, community organizations that serve disabled BIPOC, youth oriented organizations, and many others. Other organizations that are doing work to support the Black Lives Matter movement include the ACLU, the NAACP, and Black Lives Matter. If you can't afford to make a donation with your income, consider alternatives like using your credit card points or travel points to donate. Even the smallest monthly donation helps.
2. Support Black-owned businesses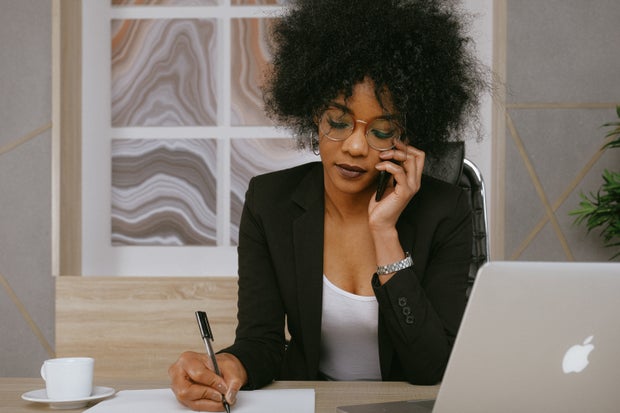 Photo by Anna Shvets from Pexels
In the midst of a global pandemic, eating takeout and trying new restaurants is probably one of the most exciting ways to spend money. One of the simplest and easiest ways to support #BLM is by eating at Black-owned restaurants in your area. As noted by Angela Burke in Eater, "Black restaurant owners, [B]lack women especially, are in a more precarious position from the get-go. According to the latest figures, from 2017, black women were paid 61 cents for every dollar paid to their white male counterparts, making wealth generation much more difficult. And while one in six restaurant workers live below the poverty line, African Americans are paid the least."
There are plenty of ways to find Black-owned restaurants in your area. Vice has created a major resource; they've compiled a list of links or spreadsheets documenting Black-owned restaurants, organized by major US cities. If the feature is available in your area, some delivery apps like UberEats and Doordash allow you to browse locally Black-owned restaurants. If you're vegan and in the USA, VegNews can help, too. For those of us who are or will be in the United Kingdom, TravelNoire offers a list of Black Owned restaurants in London as does UK Black Owned Businesses, and for others outside of the US, you can always find Black-owned restaurants by opening Instagram and searching the hashtag "#BlackOwnedRestaurants" or browse directories like Eat Black Owned, EatOkra and Eboneats.
If you shop a lot, there are Black-owned businesses that could definitely use your support. Plenty of things you tend to buy from massive chain stores or restaurants are also sold or created by Black-owned businesses. Actively integrating these businesses into your everyday life is one of the easiest ways to continue to protect and to support the livelihoods of Black individuals, both inside and outside of your community. The Strategist's 138 Black-Owned Businesses to Support divides businesses into seven different categories, including beauty, bookstores, clothing, fitness, home décor and more. While the list mainly focuses on New York City, it's still a helpful place to find a ton of businesses. Official Black Wall Street allows you to sort by category and location, to find a business in your area.
3. Join the movement
Black Lives Matter and the ACLU have existing chapters all over the United States and other countries with various ways to connect. Join your local Black Lives Matter chapter, find your state's ACLU affiliate and contact information, and become a member of the national or local NAACP – you can pick your level of involvement! If your area doesn't have a chapter, many of these organizations will also instruct you on how to start one, and for students on campus, don't discount the student versions of these organizations. 
4. Vote, and help register people to vote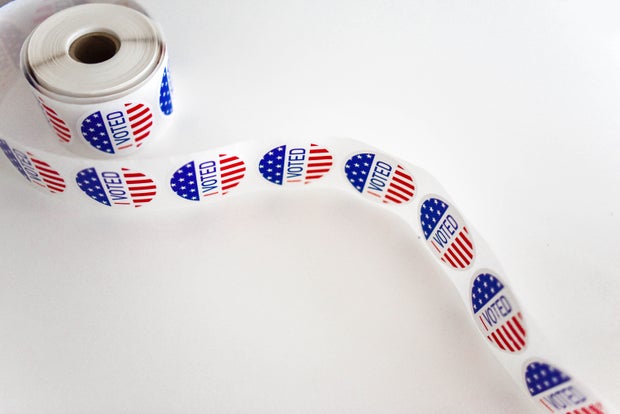 Element5 Digital
While voting should be easy and accessible to all, there are so many cases in which it isn't. Voter suppression prevents people from casting their votes, and according to the ACLU this can be anything from the contents of "voter ID laws and cuts to early voting, to mass purges of voter rolls and systemic disenfranchisement," as well as redrawing district lines to influence the weight of certain votes. Voter suppression disproportionately affects communities of color, students, people with disabilities and the elderly. Doing your part by voting and helping others vote influences who is put into positions of power. This has a huge impact on the Black Lives Matter movement, and is even more impactful now during the Coronavirus pandemic.
Resources abound to get involved with voter registration and to ensure that you, too, understand your state's guidelines for voter registration. To help register young people to vote, Rock the Vote is looking for volunteers in areas like to help do things like texting voters, sharing posts on social media and hosting a VoteFest. The YWCA, an organization centered on racial justice and domestic and sexual violence services, is committed to ensuring that women get to vote by offering links to voter registration, registration status checks and absentee ballots. You can also share these resources with your friends and family to ensure that they understand how to register to vote, and so you can offer them support in getting to the polls.
5. Keep signing petitions
Over the past few months you've seen, and hopefully signed, a ton of petitions, but there's still work to be done. Plenty of petitions have not yet reached their goals, and we can be the ones to help them get there. To continue supporting Black Lives Matter, sign and share these petitions, as well as these additional petitions for a variety of causes. It's easy to feel like your voice doesn't make a difference, but change comes in numbers, and knowing that so many people support these causes will effect change. You can find even more petitions on the Black Lives Matter website, and you can share the petitions you're signing on your social media accounts to share them with your friends. 
6. Keep educating yourself, and having uncomfortable conversations with others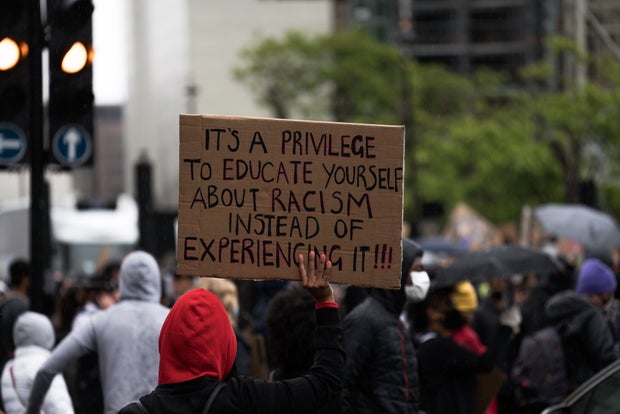 Photo by James Eades on Unsplash
With so many resources out there on anti-racism, bias, oppression and the prison system, there's absolutely no reason not to continue educating yourself and those around you. There's never a way to know too much, and there are so many different formats to learn in. Be mindful, though, that Black people are not responsible for educating you. With the help of the internet and endless resources, you can educate yourself and support Black people without being a burden.
One way to educate the people around you, particularly if they speak another language, is to use Letters for Black Lives as a starting point.  Letters for Black lives is "a set of crowdsourced, multilingual, and culturally-aware resources aimed at creating a space for open and honest conversations about racial justice, police violence, and anti-Blackness in our families and communities." The letters they offer are openly available for anyone to use and modify based on your intended audience, and can be read in languages such as Spanish, Urdu, Arabic, Portuguese, Cantonese and more.
For people trying to become better allies but with limited time, Justice in June is a resource organized by the amount of time you have, offering things you can do in 10, 20, or 45 minutes to educate yourself. Depending on how much time you commit to learning, within a month you'll have spent anywhere between five and 22.5 hours educating yourself on how to be a better ally to the Black community through the use of documentaries, podcasts, books, TedTalks, emails and more.
Many colleges, universities and individuals have also compiled anti-racism education resources in the form of Google Docs. This anti-racism resource document features many podcasts, resources for parents, articles and books to read. Universities such as New York University and the University of North Carolina at Chapel Hill have also put together lists of resources, including a mix of those accessible to the public and those that require a university login to find. 
But these are just starting points; anti-racism education is a lifelong process.
Just because the Black Lives Matter movement is not being covered as frequently or loudly as it was a few months ago, it doesn't mean that we should stop supporting and doing our part. There are tons of resources and Black voices to amplify whether that is monetarily, by volunteering, or by making our voices heard through our votes. While this is not a comprehensive list of resources or action items, consider it a starting point from which to grow and continue actively supporting the Black community.
Follow Camille on Instagram.