These days it seems like every college student has a side hustle or is at least considering starting one. A side hustle, basically a second job or project balanced outside of classes, is a great way to make extra cash, especially when you might not have time to work a full job on top of going to school. Plus, you can sneak in work experience and build your resume, or even pursue a passion unrelated to school! 
Traditional side hustles have included waitressing a few shifts a week at a local cafe, tutoring, babysitting, or helping out in a department on campus. Other side hustles can take the form of a hobby, like starting a blog or running an Etsy shop to sell crafts. But no matter what, they're always helpful to get by financially and push yourself ahead professionally. 
If you're interested in starting part-time work or a side project, but don't know where to begin, here are some tips to help you make the right choices.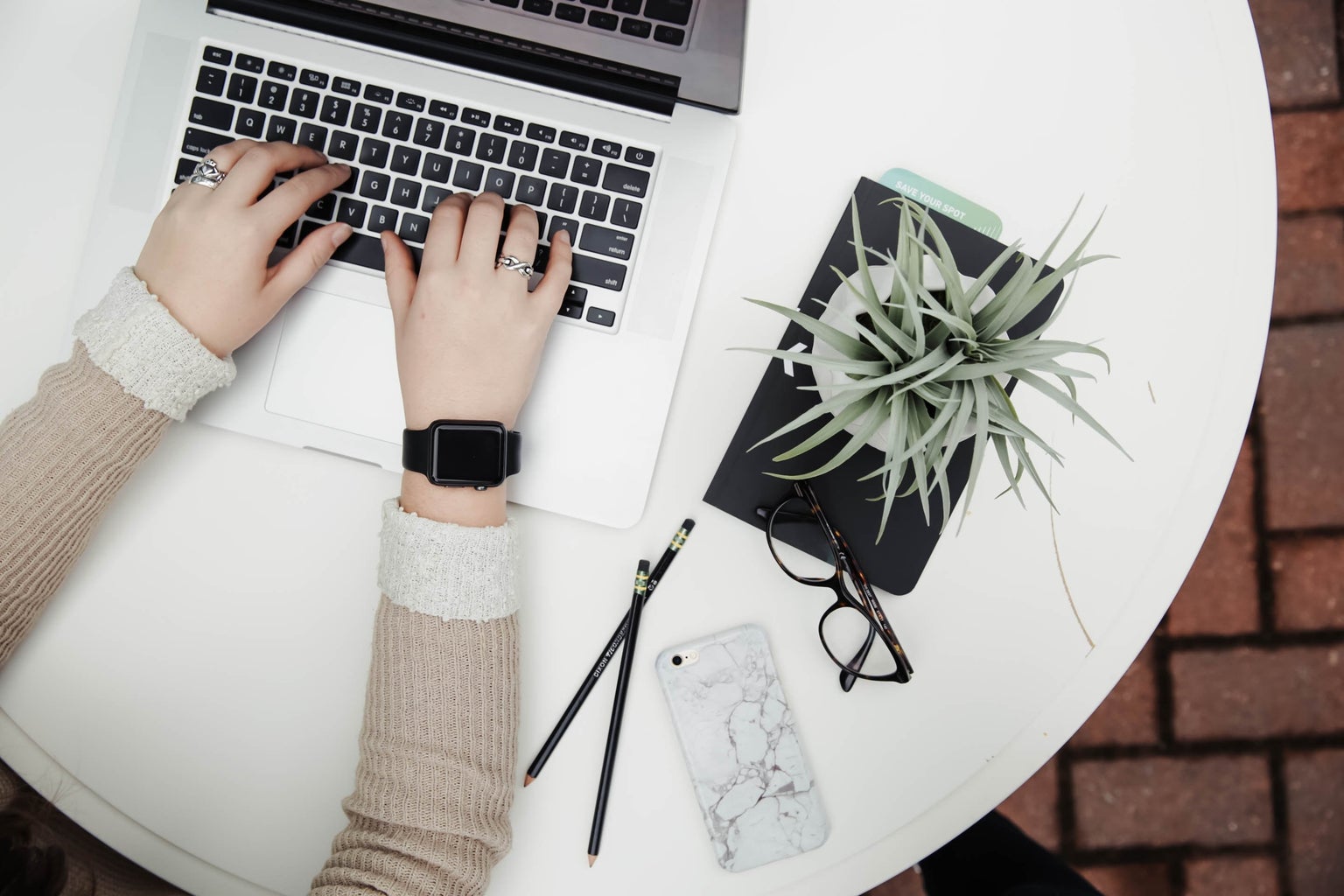 Pick a job that fits naturally with your lifestyle.
If you can't commit to a structured second job, there are still a lot of side hustles that can work with your schedule! For example, some students can easily integrate working at a nearby bar or restaurant into their routine because they're close to campus and have night or weekend shifts that work with class schedules. 
If you can only commit to a few hours a week, part-time gigs in your college town, such as tutoring or dog walking, offer a lot of the same flexibility. If you're unable to commute to work several times a week, there are even opportunities to work online, by taking online surveys or working as an online tutor. 
Kennedy Murray, a junior at Vassar College, has worked as an online tutor for the last few months of the semester and she loves it.
"As a tutor with Tutor.com, I work with students ranging from elementary school to college, helping them with assignments through a chatroom structured as a virtual classroom," she says. "It's a really great format, especially for college students looking for a job that both puts what they're learning to use and fits into their schedule. The flexible hours are so convenient; you can schedule five to six hours the week before, then if you have the time, pick up any extra hours that are left. It's really perfect for squeezing in work between classes!" 
Even if you only have a few hours a week to spare, there are plenty of opportunities to still get that side hustle culture in your life, without having to stretch yourself to make it happen! 
Expand on a hobby or passion you already have.
If you're not in the mood to look for work in an entirely new field, another option is to build on what you're already interested in and find a way to monetize it as your own boss. Do you know how to style hair, or have you always loved taking portraits of your best friends? Advertise your skills and start charging cash for them! You have a market right on your campus.
Megan Wang, a junior at Vassar College, recently turned her passion for art into a full-fledged side business, using library scanners and printers at her college to create and sell individualized prints of her original art pieces. 
"I sell my art occasionally when I need some extra money through boosting new prints on my Instagram account, or taking advantage of Vassar community events to sell prints on the spot," Megan explains. "This works for my lifestyle as a college student because I'm able to access the network of Vassar students as a market and connect with them through something I love doing – making art! The whole process is really rewarding and it's always really touching when someone wants to use something I created to decorate their space." 
Megan is a super cool example of how college students can turn their hobbies into a full-fledged business. Do you love to write or want to advertise your photography? Start a blog through Squarespace. Want to sell your art? You can sell prints on Etsy or Society 6. There are a million cool ways to turn your passions into something bigger and make some cash along the way.
Robinson Cook, University of Wisconsin Madison junior, has also found a way to turn his passion for computer science and graphic design into a side hustle by doing freelance website design work for family and friends.
"I've always wanted to own my own company and going to college was a stepping stone in that direction for me," Robinson says. "If I'm being honest at this point, college is the side hustle."
Robinson brings up an excellent point — college is the perfect time to balance side projects! While it may be intimidating to start another job or project on top of classes, your flexible class schedule is what makes college the perfect time to do something cool on the side. The average college student is in class from around 12 to 15 hours a week; out there in the scary "Real World," people work 40 hours a week or longer. Be sure to take advantage of your free time and devote it to projects that inspire you or can help you in the future! 
Find something that counts for college credit.
While the thought of having extra cash is really exciting, it's also important to remember that not all side hustles will be very ~lucrative~. It can be hard to find paid work as a student, especially if you can only work part-time and in a location near your campus. If you can afford it, consider pursuing a side hustle for college credit, even if you won't be paid in the traditional sense.
Tatum Phillips, a junior at Vassar, worked as a PR intern with New York Minute Magazine last year, for which she received college credit.
"As college students, I think we get so wrapped up in academics and campus activities that we are lost when it comes to figuring out what we want to/can do when we graduate," Tatum says. "So, my side hustle was a way to escape the college mindset and explore my career options early. Although it was definitely time-consuming and difficult to juggle both work and school, I learned a lot about my own capabilities and what I want for my future."
Aside from internships, there are tons of opportunities for college credit! There are plenty of students who have pursued an independent study where they get academic credit for completing a semester-long project. Others have received college credit for producing photo projects, creating zines of original writing, and even doing research on a topic of interest. Independent studies are a great way to build your resume or your portfolio and get college credit while doing it!
The added bonus of cash is tempting, especially when you're craving a shopping trip to Sephora or want to splurge on groceries that week. But, it's important to remember that side hustles can benefit you in a variety of ways that aren't all financial. Having work experience before you graduate is an incredible advantage, so be sure to not knock an opportunity even if it's unpaid.
Balance your side hustle with your other responsibilities.
Once you've chosen the right-side hustle that fits your schedule (and your budget), it's time to figure out how to balance it on top of being a student. You want your side hustle to enhance the other aspects of your life, rather than detract from them. This means you will need to learn time management. 
Time management looks different for everyone. I personally am attached to my Google calendar, but I have friends that organize their time with structured planners or bullet journals. Whatever your preference, be sure to have some way of keeping track of your days and workload so that you don't fall behind. 
Having a side hustle will inevitably mean that your days get a lot busier, and you might have less time for TLC. Even with a more occupied schedule, it's important that you continue to take care of your mental and physical health. No matter what your schedule may look like, be sure to eat regularly, stay hydrated, exercise and sleep. Self-care is important! Remember that a side hustle is only worth it if you are healthy enough and awake enough to enjoy it.
Starting a side hustle while already in college sounds like a lot to take on, but it can be a truly rewarding experience. Whatever your hobbies, location and schedule, there is bound to be something that works for you!