As a college student, you're probably hunting for the next internship to help bolster your resume so you can land a job upon graduation. Internships are, after all, the perfect way to gain hands-on experience and determine if a field is right for you. But, if you play your cards right, it could also lead to a full-time gig. 
We talked with three former interns who turned their experience into a full-time job at JPMorgan Chase: Danielle Mantich, a Private Bank Analyst; Madison Braun, an Analyst in the Asset & Wealth Management Analyst Program; and Yanilsa Frias, a Financial Analysis Associate. Here, these successful finance femmes are sharing 10 tips on what it takes to turn your internship into a permanent position. 
Gain as much exposure as you can before going into your internship. 
Internships are important for gaining skills, but having some experience in your back pocket when you walk in on your first day can be beneficial. For Madison and Danielle, they applied for their internships with JPMorgan Chase through the firm's Early Insight program Winning Women, an introductory program for undergraduate women that provides an entry into financial services and an overview of the many opportunities for female leadership at the firm.
In high school, Yanilsa was paired with a mentor who took her on as a summer intern. "Fast forward to my sophomore year of college, I attended the National Association of Black Accountants (NABA) annual conference where JPMorgan Chase was present at the career fair," Yanilsa said. "Given my experience with the firm, I presented my resume to the recruiters and expressed why I would be a great asset to the firm and the rest is history."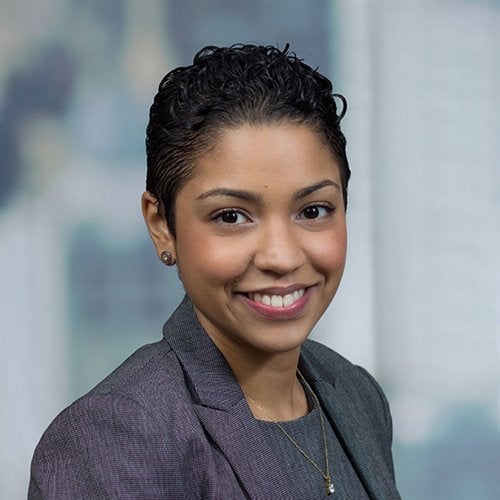 Networking and connecting with coworkers is so important. 
Fostering relationships with your colleagues will not only get your foot in the door but help you to make a lasting impression. "Your network is your net worth, so make sure to spend time grabbing coffee with people to learn about the business and endorse yourself," Danielle said.
Yanilsa credited her eagerness to build relationships with her coworkers as one of the top factors that helped her land her full-time job at JPMorgan Chase. "When I had the opportunity to connect with my colleagues, I took them out to coffee," she shared. 
Going above and beyond will set you apart.
"I knew I had 10-weeks to make a lasting impression, and I took every chance I got," Yanilsa explained. "When new projects were presented, I volunteered. I was constantly thinking about exceeding expectations, not just meeting them." If you work hard to show you're reliable and gain the respect of your supervisor and coworkers, you can prove that you have what it takes to be an employee.
It's also easy for an intern to remain in the background, but when it's appropriate, don't hesitate to contribute and offer up ideas. "When you're given a task, think outside of the box, come up with several solutions, and put your own funky spin on it," Yanilsa suggested. "You have nothing to lose when you illustrate your creativity."
Always take the initiative. 
Yanilsa attributed her permanent position at JPMorgan Chase to her willingness to take the initiative at her internship. "Take initiative—don't wait for your manager to give you work," she advised. "There will be days in your internship where your manager will not have time to give you work. Ask your colleagues if they need help with anything—you'll be surprised at how far that simple question will get you."
Find a mentor at your internship.
Whether you're testing out a career or getting real-world experience in your chosen field, having a mentor at your internship can help ensure that it's a success. They'll be able to guide you through your experience, help you improve your skills, and facilitate introductions to people who can further your career goals. "I had several mentors during my internship—some I met organically, and others were matched with me by the firm. They authentically invested in me, encouraged my work, and supported my development," Danielle said.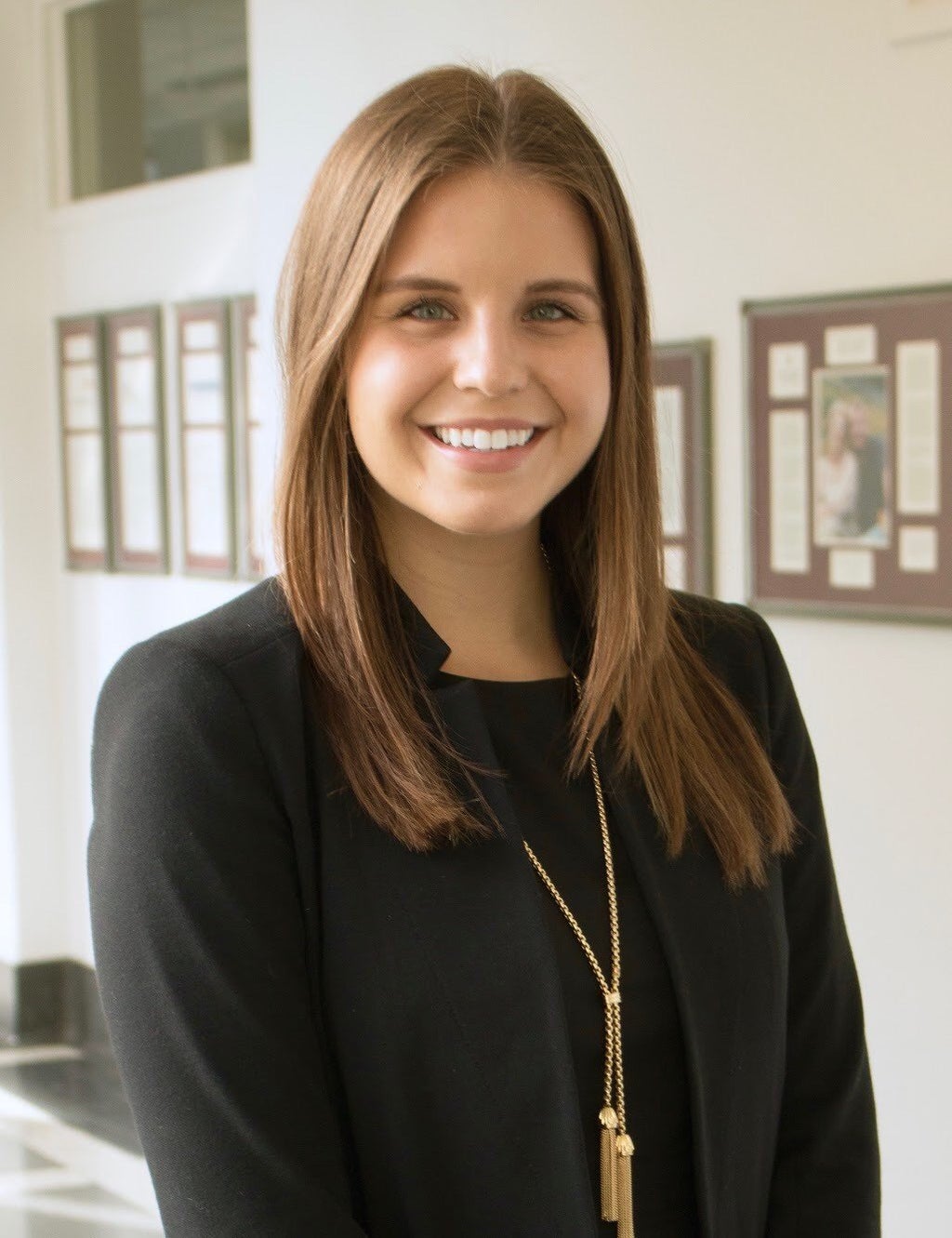 Learn as much as you can to prepare for a full-time position.
Chances are your internship will only last for the semester or summer, so use this learning experience to gain as many skills as you can to prepare you for the real world. During Yanilsa's 10-week long internship, her manager involved her in projects that helped her learn invaluable skills, like communicating to senior managers, dissecting and analyzing data, creating meaningful presentations, and being proficient in Excel and other financial tools. "The skills that I learned in my internships set the stage for my career because I still use what I learned four years ago today," she shared.
Danielle was also able to gain exposure to the day-to-day aspects of what it would be like to work as a full-time analyst. "From day one of [my internship], I was thrown into the fire of client materials and collaborating with senior members of the team," she remarked.
While you'll work on projects that'll prepare you for your full-time position, make sure to also use your internship as a chance to explore a variety of roles like Madison did. This will help you to discover what career path you want to take. "My internship was a fantastic learning experience. I was able to experience a variety of roles across my team and understand what a full-time role would be like," Madison said.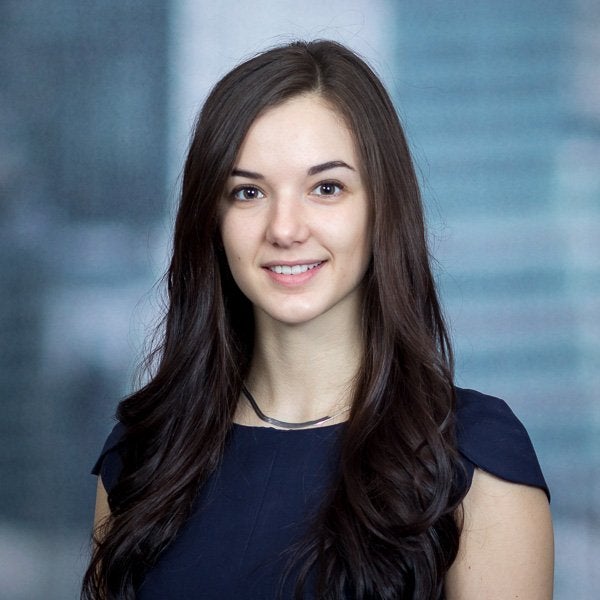 Ask lots of questions.
Madison encourages interns to ask a ton of questions. "Don't be afraid to admit you don't know something—just ask and really pay attention to the answer, so you remember going forward," she recommended. Through asking questions, you'll show that you're excited to keep learning and doing more. Your interest in learning will help your employer to really see your potential.
At the same time, don't be afraid to make mistakes. 
In life, mistakes are inevitable, but we grow and learn from them. You're going to make mistakes at your internship, but don't let them hold you back. "If you make a mistake—which you will—own up to it, apologize once and then move on," Madison advised. "I think many women are wired to be perfectionists, and that can make mistakes hard to deal with. But apologizing over and over doesn't make someone less frustrated with your error, it just keeps reminding them that you made it. That's a piece of advice I'm definitely working on!"
Envision yourself working there full-time.
During your internship, you'll be able to get a first-hand view of the company culture. Ask yourself if you can envision working there full-time. For Yanilsa, it was the work and the people that ultimately sold her. "I chose JPMorgan Chase to begin my career for three reasons: 1) the culture, 2) their commitment to their employees and 3) the endless opportunities the firm had to offer," she revealed. "The company had more than what I could ask for."  
For Madison, she chose to join JPMorgan Chase full-time because of the people she worked with. "I find my role extremely interesting but let's be realistic, there are some days where no matter how much you love your job, you really would just prefer to stay in bed," she joked. "Having coworkers who are more like friends makes me excited to come to the office every day, even when it means power walking to the subway through a snowstorm."
Manage your own career.
"The competitive landscape that we live in today forces us to be proactive about making a name for ourselves," Yanilsa explained. Remember that you manage your own career, so keep it moving forward by continuously thinking ahead, cultivating your network, and building your resume.
If you're feeling inspired to see where an internship could take your career, apply for a JPMorgan Chase internship here!