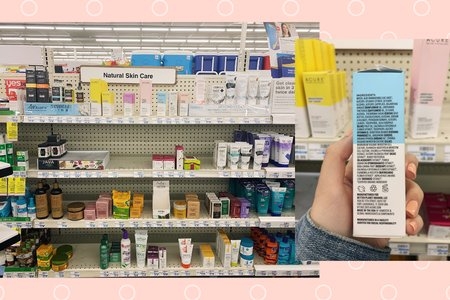 Everything You Need to Know About Reading Cruelty-Free Product Labels
If you're a college-aged person like myself and you're reading this article, I assume that you're a beauty lover. I'm also going to assume that you care about animals and their well-being (which everyone should). I care deeply about the furry friends on our planet just as much as I care about skincare and beauty, which is why I began being more intentional about the products I'm buying. 
Back in community college, I had to present in a public speaking class on an issue that's important to me, and I chose animal rights, specifically animal testing. I had just recently become fascinated with skincare and beauty and wanted to learn more about cruelty-free options. After doing some research about the horrific ways in which innocent animals are tested on, I decided then and there that I would do my best to shop cruelty-free and spread awareness to others. According to PETA, more than 100 million animals are tortured and die every year in the U.S., which breaks my heart. But recently, California became the first state to officially ban the sale of products tested on animals which is a huge win, and companies are supposed to have implemented this by 2020 (crossing my fingers). Hopefully one day we can end it for good, but for now we can at least do our best to support a cruelty-free lifestyle by buying products that haven't been tested on animals. Here's how! 
Reading labels
There are a few distinct labels that you should keep an eye out for when shopping, and a few that may require some extra research. According to Cruelty Free Kitty, the three main logos that you can trust on a product are these three different bunnies.
If you don't see one of these three logos, but somewhere on the label it reads "not tested on animals" or "no animal testing," they could still be certified cruelty-free. However, there's also a chance that the company isn't being completely honest. This is when you would conduct some background research using reliable sources, such as PETA's cruelty-free company search or Leaping Bunny Approved Brands. By using these official sources, you can guarantee that the company you're buying from does not test on animals. 
Cruelty-free certified labels
Here are a few examples of products I found at the drugstore with at least one of the three cruelty-free certified labels.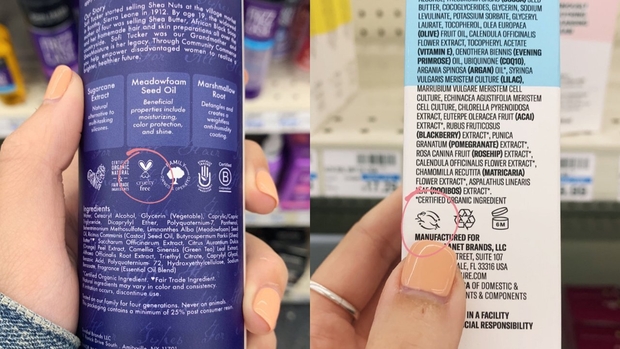 Left: SheaMoisture Silicone Free Miracle Styler Leave-In Treatment, $17
Right: Acure Incredibly Clear Mattifying Moisturizer, $17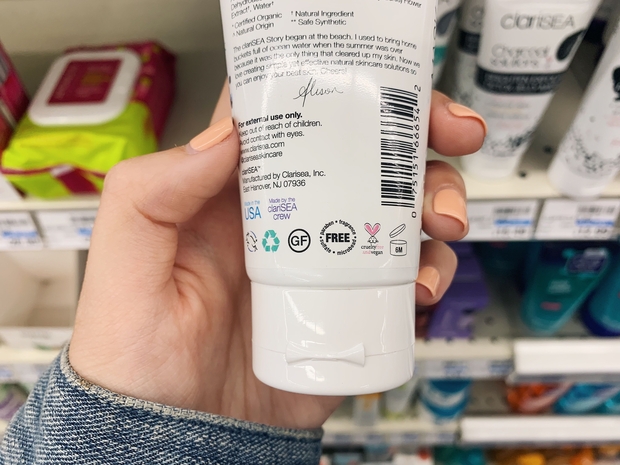 Clarisea Rapid Detox Clearing Mask, $12
Labels that need extra research
Now, here are a few examples of products with labels that aren't super clear and could go either way in terms of whether they test on animals or not. It's important to do some extra research on these products and/or companies so you can be 100% sure you're buying cruelty-free.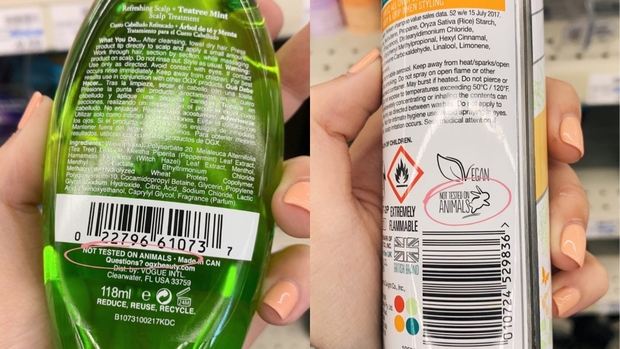 Left: Ogx Organix Refreshing Scalp and Teatree Mint Scalp Treatment, $10 (reads "not tested on animals")
Right: Batiste Dry Shampoo, $10 (has uncertified bunny logo)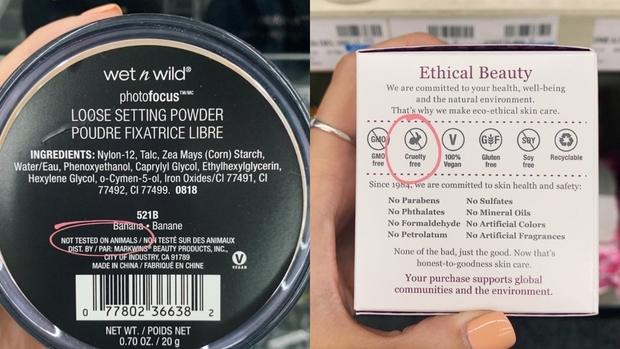 Left: Wet n Wild Loose Setting Powder, $6 (reads "not tested on animals")
Right: Derma-E Firming Dmae Moisturizer, $23 (another uncertified bunny logo)
I did a little test on these products and here's what I found out. 
Claims to be cruelty-free but are not:
Are cruelty-free despite having unrecognizable logos/text:
Derma-E

Wet N Wild (despite the controversy going on after finding out this company was selling in China, PETA has confirmed that they remain cruelty-free)
I admit, sometimes it's nearly impossible to figure out whether a product is truly cruelty-free or not. If they don't have a certified logo and you can't find them on PETA or other sources, then it's safe to assume they're not 100 percent cruelty-free. A lot of companies claim to be cruelty-free while also selling their products in China where it is literally required by law to test on animals, so it can be tricky. If you can't find any information whatsoever, I suggest trying to contact the company and asking them directly. Otherwise, I suggest sticking with companies you know you can trust.
Buying cruelty-free products has made me feel better about what I'm using on my body and it gives me a peace of mind that no animals were hurt in the process. Plus, there are so many amazing cruelty-free brands out there that are just as effective if not more effective than non cruelty-free brands. All it takes is a little research and an open mind.
So next time you're at the drugstore or your local beauty retailer, try paying more attention to the labels of products when making your decision. If there's a product you simply cannot afford to switch out and it isn't cruelty-free, I completely understand. It can be hard to let go of something that's just always worked for you. As long as we're making a little effort to buy cruelty-free when we can, then that's enough!