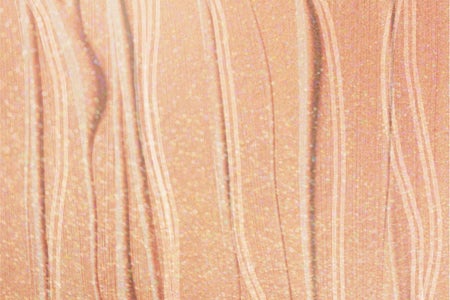 Megan Charles / Her Campus
College Beauty Awards: The 15 Best Base Makeup Products, from Foundation to Contour
Quality base makeup can be positive and transformative. The reason? Well, complexions are complex, and everyone has such varied needs when it comes to coverage products. If you do find your perfect shade match or concealer consistency, it's kind of life changing. And no, we're not just being dramatic. The Her Campus community was very vocal about how one amazing blurring powder or satiny highlighter can make their whole semester better.
Without further ado, we're here to help you find the golden ratio of foundation, concealer, contour, blush and highlight that is truly sublime. We have inclusive shade ranges, color correctors and expert coverups — and even if you rarely wear makeup, we've got something here for you too. Cue all of the selfies.
1.

First Light Priming Filter Face Primer

BECCA, sephora.com, $39; shop now

This primer combines so many good things in one: hydration, glow, and a natural-looking finish. It perfectly preps your skin for makeup, but also can be worn on it's own if you're feeling a translucent look.

2.

Smooth Sailing 360° Eye Primer

Wander Beauty, sephora.com, $39; shop now

Good morning to this eye primer only. In contrast to other primer formulas, this is thin and liquidy so it easily blends out and sinks into the skin. It's so common to come home from a long day of class and find your makeup smudged and dull, but incorporate this primer into your eye makeup routine and that'll never happen again. 

3.

Pro Filt'r Soft Matte Longwear Foundation

Fenty Beauty, sephora.com, $35; shop now

College women can't stop talking about Fenty Beauty, and it's easy to understand why when this foundation completely changed the beauty industry for the better. This full-coverage formula has shades for every skin tone, and you can easily build it on to cover blemishes and scarring as needed. 

4.

Infallible Fresh Wear Foundation

5.

Ultra Repair Tinted Moisturizer

First Aid Beauty, sephora.com, $35; shop now

No-makeup makeup is all over Instagram right now, especially for daytime looks, and students are loving a natural finish. Opt in for this tinted moisturizer that evens-out your complexion, while retaining that lightweight lotion feel. 

6.

Born This Way Super Coverage Multi-Use Sculpting Concealer

Too Faced, sephora.com, $35; shop now

This formula conceals, contours and highlights — yes, really. Even the darkest under-eye circles don't stand a chance against the full-coverage. We love to go foundation-free and wear this as our only coverage product for the day because it's that good. 

7.

Dark Circle Treatment Concealer

Maybelline, ulta.com, $10; shop now

Multiple Her Campus community members revealed that this was their introduction to the world of concealer, and they've been religiously using it since first application. It's everything you could want to hide dark circles, and the built-in sponge makes application even easier if you're a makeup newbie. 

Smashbox, sephora.com, $35; shop now

If you take contouring very seriously, this one's for you. It's got highlight, bronzer and blush powders to create warm, glowy looks for days. 

10.

Stellar Lights Highlighting Palette

Milani, walmart.com, $11; shop now

This highlight trio helps you achieve any kind of shimmer with a single palette. Wear just one — though we love to wear all three at the same time for a very ~extra~ look. 

11.

Magic Beauty Balm Stick

Honest Beauty, target.com, $15; shop now

This balm legit gives the most natural-looking shimmer we have ever seen. Smear it all over your highlight points and eyelids for a dewiness that looks like you came straight from a facial. 

Milani, target.com, $7; shop now

This blush comes in four romantic shades, and we own them all. It has a good amount of pigment without being too potent, so simply use a brush or sponge to blend it in for a rosy finish. 
Just a heads up — this article may contain affiliate links. While a purchase through affiliate links doesn't impact the price you pay, Her Campus Media may receive a small commission. All products' prices and availability are accurate as of publication.