7 Signs You're Not Going to Enjoy Grad School If You're Still Considering It
After several years of hard work, late night study sessions and endless cups of coffee, you've finally graduated from college! But now what? You may start to think about grad school but don't really know if you'll be happy there. Here are a couple of signs that you won't like grad school if you're still on the fence.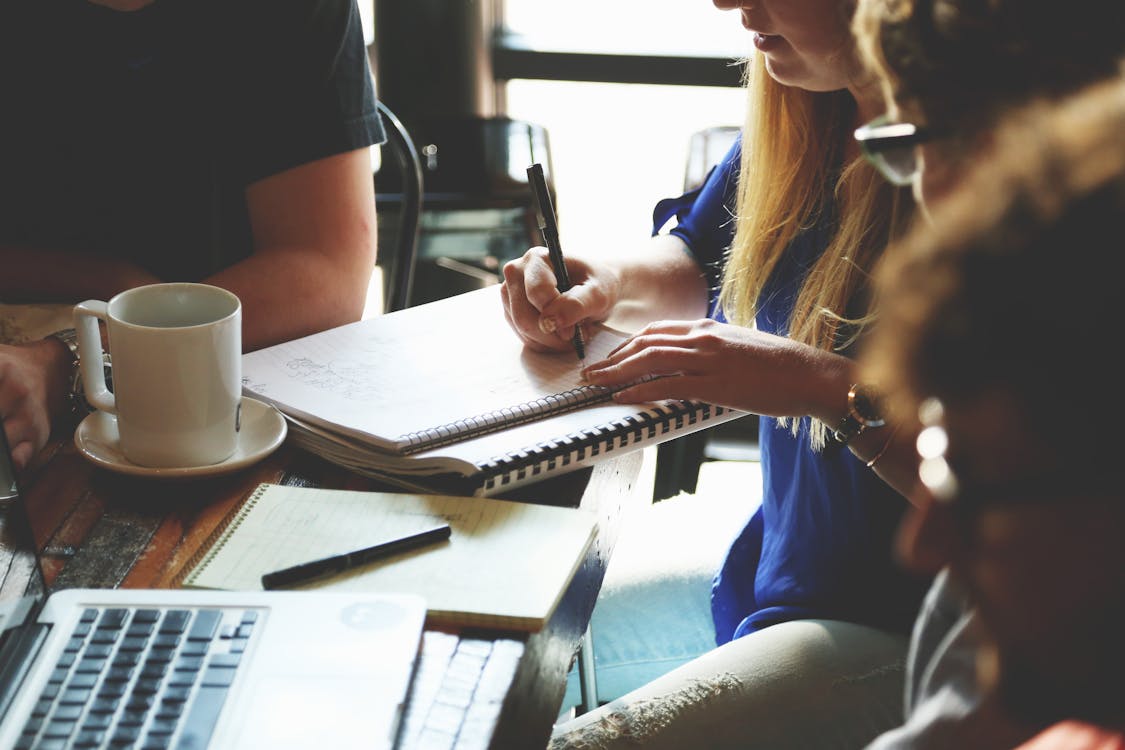 1. You're not sure if grad school is the right financial decision
Let's be real, grad school is expensive. After graduating college, you may already have thousands of dollars in loans and of course, the weight of owing money can give you loads of anxiety. Although some schools offer scholarships and other financial awards, it may not be enough to cover the full tuition. Keep in mind that in addition to tuition, you still have to pay for textbooks, boarding, food and other miscellaneous items.
For Heather Baldock, a University of Oregon alumna, the high cost of grad school caused her to consider other options. "Grad school is a great place to keep learning and growing, but for such a higher cost compared to undergrad, it was difficult for me to justify," Heather says. "When I started going to college, I didn't really take into the consideration the intense financial hardship that would follow me due to student loans."
Even though Heather worked jobs throughout college and obtained a scholarship each year she attended, she still ended up with thousands of dollars in debt and couldn't imagine accruing more if she went to grad school.  "It's pretty daunting to think what adding another $40K on top of that would be like. I don't want to be paying off student loans forever, you know?"
Meg Drakos, University of Connecticut Graduate Admissions Associate, says that her biggest piece of advice for those considering a commitment to graduate school is to "reach out to all of the programs they apply to and inquire what their options are for Graduate Assistantships (GA's), fellowships and scholarships."
Some grad positions, Meg says, "come with a full tuition waiver along with a bi-weekly stipend, the amount of which is dependent on the number of hours the student has agreed to work weekly for the department."
Like Meg points out, there are several ways to pay for grad school; but if you're already freaking out about your finances, being in grad school may put you in even more of a panic. You'll put more pressure on yourself and it definitely won't be enjoyable.
2. Your field prioritizes experience over education
Believe it or not, there are some professional fields in which you don't even need to go to grad school to obtain a job. Rather, grad school in these fields as acts as way to form connections with those in your future field.
Emily Centeno, a UC Irvine 2015 alumna says, "I have thought about it, but for my field, (journalism) experience is so important and I felt like I needed to go out and experience the work force and start working."
In this case, you might want to consider obtaining a job, internship or fellowship and building up your resume. Think about it: the more experience you have in these fields, the more qualified of a candidate you'll seem. In the time that it would have taken you to complete grad school, you could be getting that vital hands-on experience you need to secure a job. And the plus side? You might also be making money instead of losing it!
3. You're still exploring different career paths
Maybe during your last year of college, you became passionate about a different field or still don't quite yet know what program you want to pursue. Maybe you don't have a plan at all. If you need more time to think about what field you really want to pursue, you may rush into grad school too quickly and ultimately regret it.
Colie Lumbreras, a University of Iowa alumna and current Northwestern grad student, says that she was glad she waited before pursuing grad school. "I wasn't entirely sure what I wanted my career to look like so fresh out of college. Personally, I am glad I applied when I did because waiting led me to find the perfect program for me—which I completely missed this program the first two times I considered going to grad school."
Remember, grad school could cost you a hefty sum and you want to be sure about what you're studying to do before you spend thousands of dollars doing it. "You have to be motivated and excited for your program, otherwise it's going to drag and you're going to hate every minute of homework and studying. What you get out of grad school is what you put in to it," Colie says. 
4. You already have several time commitments
After graduating college, you may find yourself going in a million different directions. Maybe you want to spend some time traveling the world or yearn to spend some quality time hanging out with your friends and family.
"Grad school is a big time commitment and if you're not willing to give up a few brunches, after-work workout classes or dinners with friends, then wait," Colie says. Some grad school classes are online and you may have to balance that class with your work.
This was the case with Maya Dartiguenave, a University of Florida alumna, who took an online graduate class while also working a full-time job. "It's a relatively big commitment (with an even bigger price tag), so my best advice is that there's nothing wrong with taking time to figure out and be absolutely sure of what another degree would mean for your future."
5. You aren't ready to or don't want to move
When researching grad schools, you may find that a grad school you're interested in is located several hours away. Relocating fees can be a tedious hassle, especially if you've never visited the school or state before. 
For that reason, Meg suggests that students do their research on the qualifications for in state vs. out of state residency. 
"Every state and school can have different requirements," Meg says. "You do not want to be surprised when your fee bill comes and you were coded out of state, when financially you planned to attend as an in-state student. Ask these questions before you commit to a school.  You have the right to know what tuition rate you will be responsible for; the difference is thousands of dollars. All it takes is a phone call or an e-mail."
Keep in mind that before the big move, you'll have to decide whether you want to live on or off campus, when to move, what to bring, what you buy once you get there and if you want to have a roommate. If you don't have enough time to plan all this out, going forward with your grad school plans might make the beginning of your school year extremely stressful. To make the transition to grad school as smooth as possible, try to plan a visit to the school beforehand and plan how you're going to relocate if you attend.
6. You're not sure how you feel about the school or program you're considering
Grad school may be an option for you, but you might not be sure about a particular college or degree program. Oftentimes, grad school programs take years to accomplish and you want to make sure you have a definite understanding of what you're getting yourself into.
Looking back, Maya said she knew right away she wasn't going to enjoy her grad school experience the moment she committed going through the entire program online. "…What really killed the experience was the fact that I had to more or less go through school alone," Maya says. "I even graduated 'alone,' as I was the only person in my particular program to graduate that semester; so, I never got the chance to meet any of the people I met through classes!"
Maya says there's a huge difference between being in class and learning something online, and that online classes can make students feel disconnected. If you're second guessing the grad school program or the teaching method, you should take the time to really learn about it and see if it's a good fit.
Meg recommends that potential students, especially those interested in research-based fields, read up on the faculty in the programs. 
"Learn what their research interests are, e-mail them, ask questions," Meg says. "The program you choose to attend will be your 'family' for the next 2-7 years depending on the degree you are seeking. The right fit is important, not only are you investing your money but also your time and much more. Make sure the school and the program feels like home—because it will be your home until you graduate."
7. You feel pressured to attend
Whether it be your parents, family or friends, you may feel pressured by others to pursue a grad school career. It may feel continuing your education is what you're supposed to do. But if you're not really passionate about grad school and are just doing it to appease someone, you probably won't be happy. Remember, your parents and friends aren't the ones that would have to study every day at grad school. Ultimately, you are. This is your life and you have to live it for yourself. 
Follow Aysha Mahmood on Twitter and Instagram.