Danielle Herrington Just Became The Third Black Woman Ever To Appear On The Cover Of The 'Sports Illustrated' Swimsuit Issue
The coveted Sports Illustrated Swimsuit cover was revealed on Tuesday, and its 2018 star is model Danielle Herrington.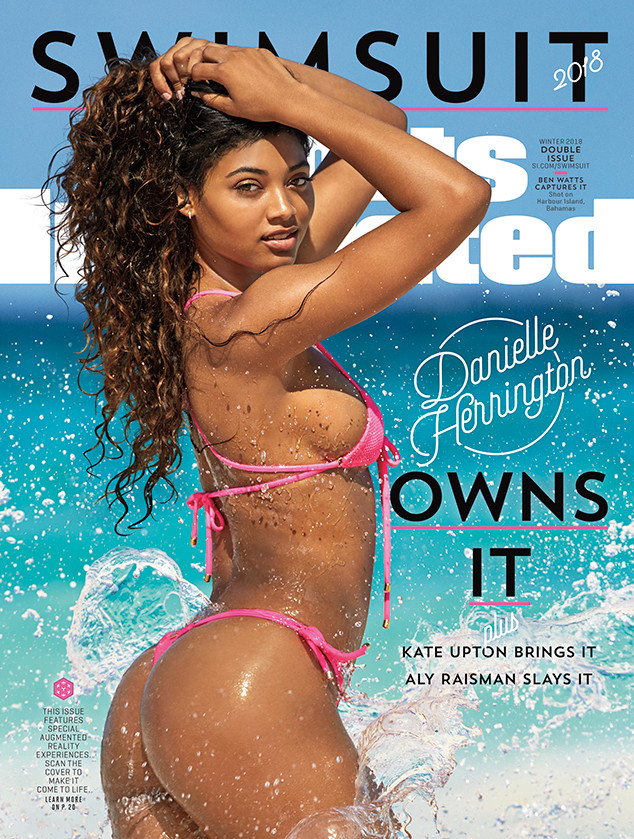 When the announcement was made on Twitter, Herrington called it the best day of her life. In an appearance on Good Morning America, she said she was bawling when she first found out about the decision.
The best day of my life!😭 https://t.co/JkndsgR1d3

— Danielle Herrington (@DaniHerrington) February 13, 2018
"I worked so hard for this and I put in so much work... I reached my dreams," Herrington said. 
She also made a heartwarming post on Instagram.
"I dedicate this to all the young girls out there," Herrington wrote. "Work hard, surround yourself with good people who believe in you and your DREAMS WILL COME TRUE!" Yasss, girl.
The 2018 cover is particularly important because its only the third to feature a black woman since Tyra Banks in 1997 and Beyoncé in 2005. 
Herrington's from Compton, California and just started modeling in 2015. It's safe to say she's got a great career ahead of her!