Whether you're super excited for a romantic date with your boyfriend or planning a slasher movie marathon with the girls, you know that Valentine's Day is just around the corner.  While everyone loves dressing up for holidays, how are we fashionistas supposed to tackle this one? After all, nobody wants to look like a human valentine! Collegiettes™, you've come to the right place: we're giving you tips and tricks to creating chic and festive Valentine's Day outfits.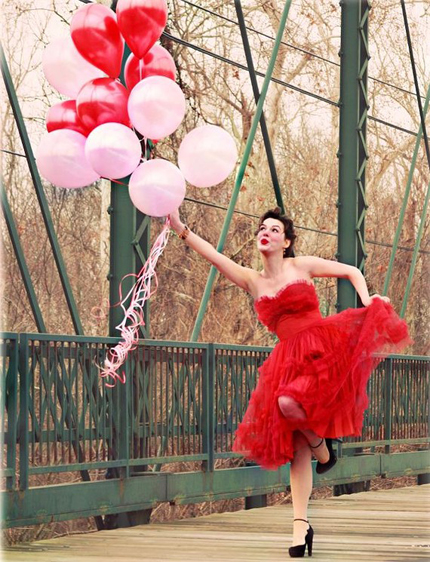 (Photo Source)
Accessorize, Accessorize, Accessorize!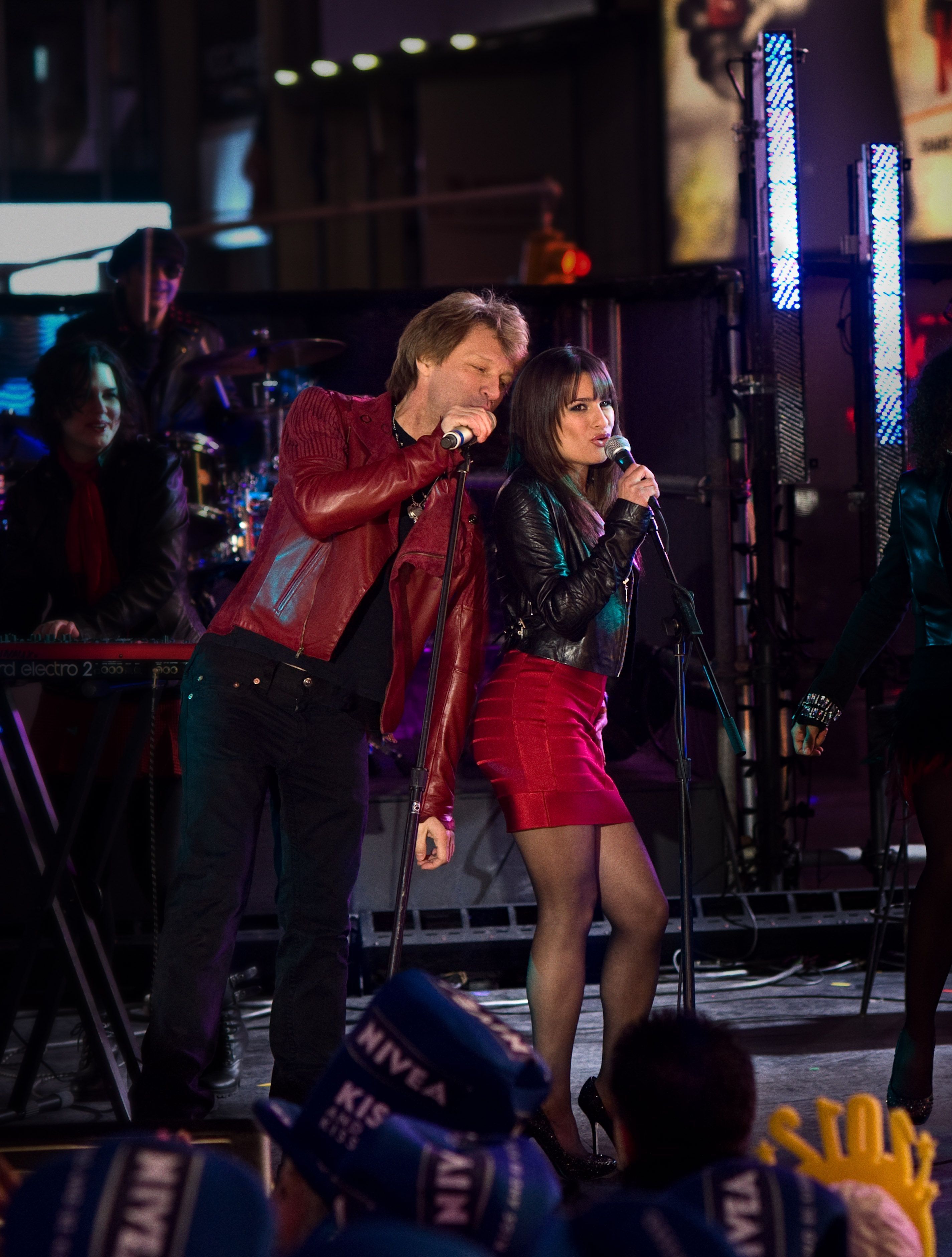 (Photo Source)

Fashion Dilemma: you've already purchased a fabulous red dress for the occasion and now you're nervous that you'll look like one of those Valentine's Day cards you handed out to your second grade class. Return the dress? No way! This problem can be solved with a couple accessories. To tone down the dress, simply thrown on a leather jacket or a chunky cardigan. If you want to go the extra mile, add a scarf or a stunning necklace.  Easy, chic, and you still get to wear that killer dress.
Never Underestimate the Power of Color-Blocking

For you risk-taking fashionistas, nothing says "festive, but keeping it casual" like color-blocking. Over the summer, Emma Stone rocked this amazing red and pink Giambattista Valli ensemble at the Friends with Benefits premiere. Copying this look is as easy as pairing a pink mini with a red sweater. For a fashion-forward twist, add a statement necklace and nude flats. With this outfit, you'll definitely be the trendiest girl of the day. 
Kiss Kiss, Bang Bang

(Photo Source)
If you're anything like me, your closet is filled with dark clothes. Hate to break it to you, fashionistas, but that's totally not Valentine's Day- appropriate. Don't worry: you can still show your Valentine's Day spirit by focusing on your beauty regime. For a pop of color, just add a red lip. Not only is a red lip insta-glamour, but it's also the perfect way to look festive without going over the top. If you're going to rock the red lip, which I highly suggest you do, keep the rest of your outfit simple. The black and white houndstooth that Kourtney Kardashian sported with her red lip is a great example: a chic print in simple colors.
Festive in Denim
 
Your colored skinny jeans are so last season, right? Not necessarily. If you have some red or pink denim around, pull them out of your closet and rock them on Valentine's Day. To add a 'wow" effect, keep the rest of your look neutral by wearing black, tan, gray, or even white.  The dash of color is the perfect way to spice up a cold February day. 

Do you have any of your own Valentine's Day style secrets? Sound off below!
You Might Also Like...