13 Valentine's Day Date Ideas for You & Your Partner
Let's just take a second to appreciate all the less-than-perfect Valentine's Days we've experienced (cue montage of pints of ice cream, cuddling with cats and anxiety over V-Day gifts) and then make a promise to ourselves that this year will be better. All it takes is a little planning, some creativity and a lot of heart to have a Valentine's Day you'll both remember – and deserve! Use some of these 13 ideas or get inspired by them to make Valentine's Day seem straight out of a romantic comedy for you and your partner.
1. Have breakfast in bed
If you're a foodie, make your partner breakfast! Waffles with fruit and whipped cream, chocolate-covered strawberries and blueberry pancakes are all great picks, and you can also make a gourmet cup of coffee with whipped cream and peppermint shavings. Making them food = guaranteed partner points.
2. Attend a romantic poetry reading or acoustic show
Bre, a collegiette from Mount Holyoke College, recommends that you "take them to see their favorite queer-lady spoken-word poet and/or acoustic singer." Check out the local coffee shop scene and see if there are any spoken-word or acoustic shows around. Having intense conversations with your partner is always sexy, so a thought-provoking show will totally ramp up the romance.
3. Personalize mugs and get your chocolate fix
Decorate mugs with Sharpies, make cocoa and curl up with your favorite movie! You could even write down some of your favorite romantic memories from the past year on your mugs and make it a tradition so that in a couple of years you'll have a full-blown mug collection. You could also write down all the things that you love about your partner on the mug and trade so that they'll get a nice self-confidence boost throughout the year. Go all out on the Valentine's Day theme for the mugs, and you'll have a tangible way to remember how adorable you were on V-Day!
4. Explore your city
Make a scavenger hunt for them in your city and tag along. Don't be afraid of going to places you haven't before – sometimes the museums, parks or flea markets that you just see as part of your city's landscape make the best date ideas. Make sure to keep a notepad full of the places that you think you would both like. It'll make you see your city in another light and give you date ideas for the rest of the year, too!
5. Visit an animal shelter
Who doesn't like puppy or kitten cuddles? Plus, it's beyond fun to see your cutie hanging out with an adorable fuzzy friend! Just be careful you don't get too attached to the fuzzy friends, or you could end up bringing back a very long-term Valentine's Day gift (or, if you're in a position to take care of the pet, why not have a new member of the family?).
6. Learn how to massage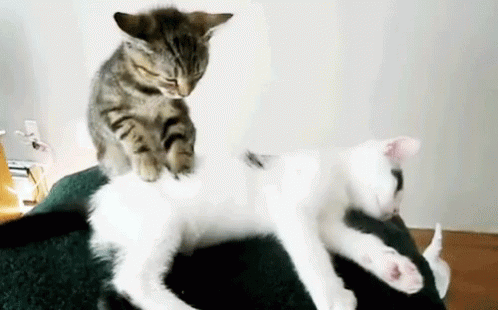 Take a massage class together and use your newfound skills later that night. You could either find a studio that offers couple's massage classes in your area or if you're not near a city, you could take an online class. The start of spring semester is stressful enough, what with internship searching and acclimating to your new classes, so this will give you a chance to really relax around each other!
7. See a sunset or sunrise

If you're on the East Coast, make it an early morning and have a Valentine's Day breakfast while watching the sunrise. If you're on the West Coast, have a picnic dinner while you watch the sunset. It's a classic for a reason – it'll be beautiful, and you'll have lots of time to talk!
8. Put it in writing
Get a deck of cards and write something you love about your partner, potential date ideas or IOUs on each one. There will be a card for every week of the year, which they can put up around their dorm room. Extra points if you play a heated game of war with the cards!
9. Take a weekend away
Explore your region for the weekend! Book a train ticket to your nearest city and see the sights. Getting a change of scenery will definitely heighten the romance.
10. Leave little love notes
If you're unable to spend the day with your partner, hide a bunch of conversation hearts, Polaroids or love notes where you know they'll find them! You can write memories from throughout the year, date ideas for when you're not apart or your favorite things about your relationship. You can also even write letters in envelopes for your partner to open in certain situations (like when they need to know you love them or when they're having a bad day). Love notes remind your partner how much you care about them in a simple yet meaningful way.
11. Choose some nighttime wear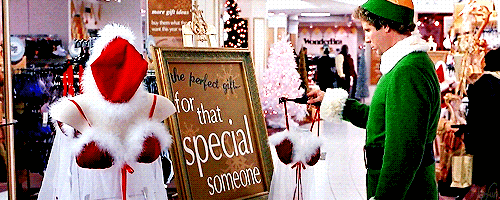 Go to a lingerie store and pick out something for the other to wear the night of Valentine's Day. This can be funny, sexy or, ideally, a little of both. Remember to keep your partner's body type in mind when you're picking stuff out, though – you want to make them feel as sexy as possible!
Lingerie doesn't have to just be for women, though. If your partner identifies as non-binary, make sure to pick out lingerie options that aren't strictly feminine.
12. Frolic in the snow
Have a snowball fight! Running around in the snow is an easy way to get some exercise in, and you know what they say: Exercise gives you endorphins, endorphins make you happy and happy people just don't have bad Valentine's Days! Loser plans the next date.
13. Build a fort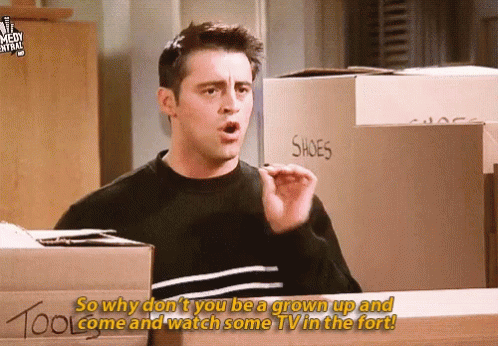 Make a blanket fort with fuzzy blankets and your laptop inside and watch a movie! The lighting will be cozy, you'll be cuddling and romance will be in the air.
As fun as Valentine's Day is, though, you don't need an excuse to be romantic. Surprise your partner with some of these ideas throughout the year (not just on Valentine's Day!), and love will be in the air all year long!