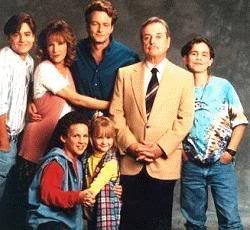 The other day I was flipping through the channels and stopped at the Disney channel as they were playing a rerun of The Suite Life on Deck. To say that I was disappointed with the quality of programming is an understatement! What happened to the good old days of Boy Meets World, Scooby Doo and The Magic School Bus? The 80's/90's were the best time for cartoons and kids shows. I was getting a bit nostalgic and started thinking of my favorite shows as a kid and asked a few other people too. Here are some of your favorite shows as a child, quality shows I might add!
 Boy Meets World
Smart Guy
Lizzie McGuire
Sailor Moon
The Weekenders
The Amanda Show
Radio Free Roscoe
Scooby Doo
The Magic School Bus
Pinky and the Brain
Captain Planet
The Addams Family
Full House
My Wife and Kids
The Jetsons
You Might Also Like...