3 Tips For Finding the Perfect Pair of Jeans
Ah yes, jeans. The all-American cotton classic, perfect for class, lunch dates, and casual work environments.
Except for when you buy the wrong size and you're now pulling your pants up twelve times every hour.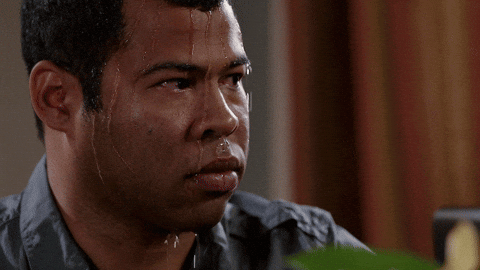 Or when you buy jeans that start pilling like crazy after three washes and now your roommates hate you because your pill balls are collecting all over everyone's towels.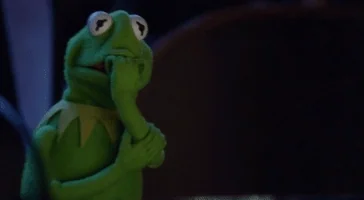 Or when you spend $80 on a pair of jeans that you actually thought would fit you really well…only to have them rip in the thigh four months later after a blurry night of dancing.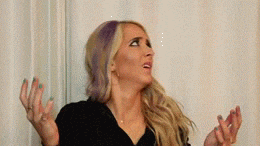 Shopping for jeans can be a nightmare...a nightmare that doesn't end after you swipe your credit card when the jeans end up not fitting two weeks later.
I've been through dozens of denim related struggles in my twenty years of life on this earth, and over the years I've learned some valuable tricks of the trade. Below, three tips for finding the perfect pair of jeans – or at least a pair of jeans that actually fit.
Watch the Cotton Count
Traditionally, denim cloth was only made from natural fibers – cotton and wool. Later, denim was made with 100% cotton. Today's jeans are often made with a blend of natural and synthetic fibers. Synthetic fibers are often cheaper to manufacture than natural fibers, and provide the stretch to your jeans that helps them frame your curves. Which is great—100% cotton didn't provide much stretch. But there are some not-so-great side effects to synthetic fibers.
First, longevity is a concern with synthetic fibers. Heat breaks down synthetics like rayon or polyester, so you are breaking down the fibers in these fabrics every time you pop a pair of synthetic-blend-denim-jeans in the dryer.
Additionally, pilling is often a problem with synthetic fibers. You might have noticed this on a stretchy t-shirt or your favorite leggings in the past. This can make the fabric of your jeans feel slightly scratchy, and is just generally more and more annoying as time goes on and the pilling persists. 
Lastly, synthetic fibers have a tendency to stretch. This means that the higher the synthetic fiber percentage, the more stretch the jeans will have. Lauren Conrad recommends buying your jeans as tight as you can possibly stand them in her book Style, since they will likely stretch out. This certainly rings true for synthetic fabrics -- for jeans that are 100% cotton, you might want to look for a true fit rather than a super-snug fit.
2. Think About the Jeans You Are Buying 
 One way to be smart about synthetic fibers is to think about your shape, the shape you want from the jeans, and the fabric label. The fabric label is usually on the inside of one of the legs, and usually provides information about fabric breakdown and care instructions. Jeans that are 98%-100% cotton content are not going to have any stretch to them, and are better for boyfriend or vintage styles. For skinny jeans, a little more stretch is usually required. I've never had a pair of skinny jeans that I really liked with less than 89% cotton, but the Madewell skinny jeans are highly rated online.
If you are looking for a pair of skinny jeans that will hug your curves, you might want to go with something with a higher synthetic fabric content (my personal favorite are a pair of dark wash Hudson jeans I scored from Nordstrom rack).  However, for boyfriend jeans, you might want to go with something with closer a 100% cotton thread count (my favorite are a vintage pair of BDG lowrise boyfriend jeans I thrifted in high school, these are somewhat similar).
If you buy jeans that have too much stretch, you could wind up with jeans that won't hold up on their own after a few weeks. If you buy jeans that don't have enough stretch, you could wind up ripping them too soon. Before buying your next pair, thinking about what problems you've had with jeans before, and buy accordingly.
Remember That This is An Investment
An easy way to stop buying crappy jeans is to think carefully about the jeans that you are buying. Denim is not something I would ever buy just to capitalize on a sale. Women's bodies are all very different, and designers are slowly beginning to acknowledge that in their product lines. However, not every brand is going to work for every woman – actually, most women have trouble finding jeans that fit. Which means that you're probably not going to be very successful shopping for jeans if you're just trying to hit the sale rack.
If you need to find your next favorite pair of jeans, start looking now. Don't wait until a pair rips or stretches out to find your next favorite jeans.
In your search for the perfect pair, try jeans from all price levels. Remember, if the jeans cost $200 at Nordstrom, you can probably find them for $90 at Nordstrom rack. Or if you know you like the brand and the fit, you can wait until they are on sale to purchase them. Remember the old shopping tip: If you wouldn't buy them at full price, they're not worth it to you on sale  Additionally, if the jeans have a higher cotton count, you can sometimes find a quality pair at a thrift shop (jeans mold to your body, and the higher the percentage of synthetic fibers in the denim, the higher the stretch capacity, and the closer it will mold to your curves -- when you're the first wearer, not the second or third).  
Buying jeans can be a headache. But it doesn't have to be! Hopefully these tips help you the next time you're on the hunt for a favorite pair of jeans…or need to replace your last pair of jeans. Happy hunting!
Sources: 
http://www.madehow.com/Volume-1/Blue-Jeans.html
https://www.amazon.com/Lauren-Conrad-Style/dp/006198969X