Walking into Danish Pastry House this past Sunday, I was thinking only two things: one, how much I needed to invest in warmer gloves, and two, that I really wanted to score some free cookies.  I was there to meet with the guy behind Sweet Idea, the one-man-on-a-bicycle cookie delivery service that operates on Thursday, Friday, and Saturday nights around the Tufts campus.  Knowing only his first name, John, I had already begun to mentally call him "The Cookie Man."  When he stepped into the shop wearing a bright orange jumpsuit, I had a feeling I was in for an interesting interview.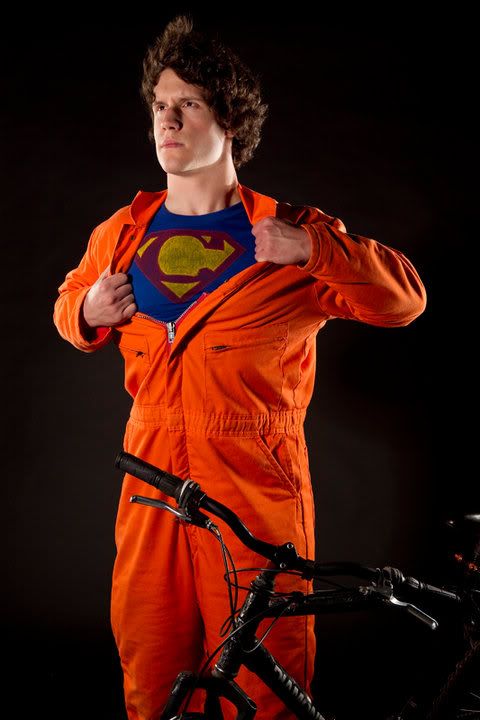 The Acton, MA- native went to RIT as an undergrad, where he majored in Computer Science and, interestingly enough, minored in Creative Writing.  With an easy senior year ahead of him and a love for baking, he began the Sweet Idea prototype named 2 Cookies 1 Buck.  "If you're making the reference there," says John, "that's exactly what I intended."  After graduating, he worked at IBM for a year before leaving in September to go back to the cookie-baking/delivery business, this time at Tufts University.  "I chose Tufts because I had a few friends who went here and I had good connections to the campus through them.  It was really close to where I was living [in Davis Square].  I know that it's very small concentrated, and I know that here there's a large amount of people who like to have fun and it's the perfect place for something like this."
           The idea to change the name from 2 Cookies, 1 Buck to Sweet Idea was an easy one.  "The name was restrictive with pricing.  When I was doing it at school it was very much for fun so I didn't care about making a lot of money.  I still don't care about making a lot of money, but now I need to make a living with it.  That's one of the interesting struggles I have to deal with.  How do I price things appropriately so that college students will still want to buy them, but I can't price them out of it while trying to make myself rich or something.  It's all about balance."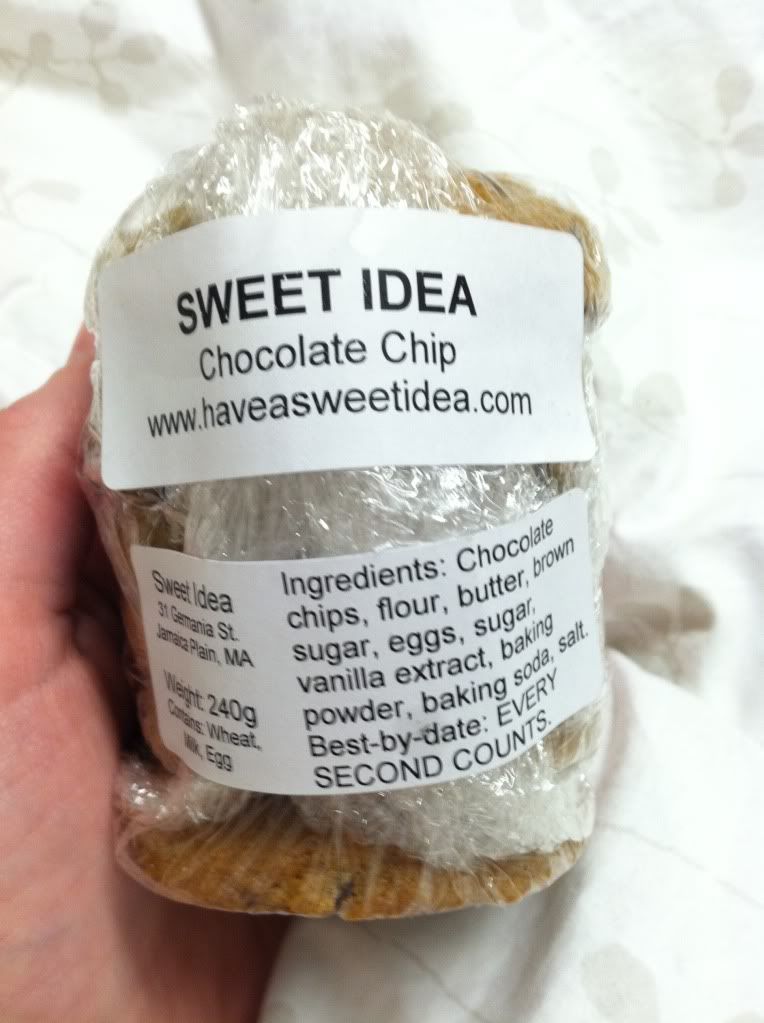 The new name was born from John's penchant for using the word "sweet" as an adjective and the flexibility of the name.  "I didn't want to typecast myself as just being the cookie salesman.  I actually sold other pastries at RIT, like brioche and whatever I made in my kitchen.  Just make something, put a price on it, and go for it.  That's one of the really fun things about it.  So yeah, eventually I'll be adding more sweet and savory items; actual food.  The Sweet Idea name fits it all.  Anything is a sweet idea, it doesn't just have to be a cookie."
He adds, "This isn't just for fun anymore.  I have a lot of fun while I'm doing it, but it's something that I'm very serious and passionate about.  I don't want to go back to programming."  With a big smile on his face, he adds, "So… please, please buy my cookies."
Pages
You Might Also Like...