It seems that no matter the weather, TCNJ has its fair share of "fashionistas," or people with great style and taste in the fashion sense. Simply look around anywhere on campus, from the library to the student center, and you're bound to see some awesome outfits. What if, amongst all this great fashion, you were chosen to take pictures of these outfits, write about them, and even get to slap it on your resume as an internship?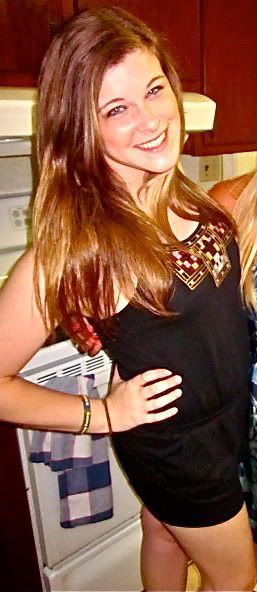 For Erin McNaught, this dream became her reality. Erin applied for website College Fashionista's Style Guru for TCNJ after her best friend, Jen, started a branch here at our school. On every Monday for the entire fall semester, Erin would find people on campus with awesome clothes, snap a picture, write an article and submit it for College Fashionista. "I've always been really interested in fashion and clothes, and I love seeing what other people are wearing around campus! CF gave me the opportunity to combine my love of fashion with my love of writing," says Erin.
As a Style Guru, Erin submitted "Style Advice of the Week," articles to her editors, and although they would never correct her articles, they would always provide back feedback as the week went on. Erin was also required to make a twitter account to publicize her articles, as well as post her articles to facebook each week. The greatest thing about the internship was that Erin, as an English major, got to write articles that her formal classes usually wouldn't permit. Working with College Fashionista really opened her eyes to what else one can do within the confines of the English major. "I wasn't always so happy with majoring in English, but CF showed me that there are so many creative things you can do with an English degree that I hadn't realized before."
So now that her semester of interning is over, what's next for this seriously stylish ex-Guru? Erin is continuing her English major and double major/eventual masters of Special Education, as well as possibly adding a Journalism minor, thanks to her internship with College Fashionista. She's also been cast in an independent student film that is set to start producing this semester, and she's incredibly active in her sorority, Delta Phi Epsilon. So if you see Erin romping around campus with her legendary Buzz Lightyear backpack, be sure to stop her and say hey!
Erin's semester of fashion articles can be found here.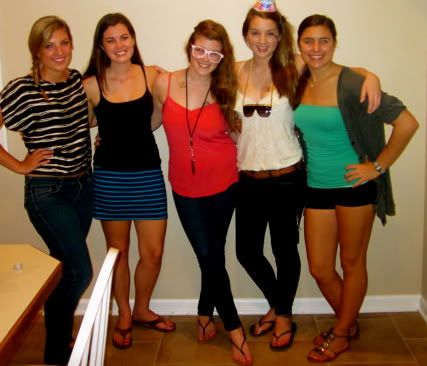 You Might Also Like...