The Story of Michelle Leonardo, Miss New Jersey USA 2012
A Campus Celebrity Like No Other, Miss New Jersey USA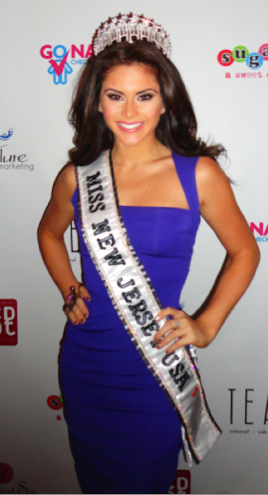 Twenty-year-old Michelle Leonardo, otherwise known as, "Miss New Jersey USA" from Tinton Falls, New Jersey, is a member of our very own student body here at Suffolk University. She is pursuing a degree in Journalism, and is extremely involved on campus. Michelle is a writer for the "Suffolk Voice," and absolutely loves participating in Cooking 101 and the Suffolk University Dance Team.  Michelle's involvement does not stop at the University's walls; she also takes advantage of her Boston surroundings. Michelle is a college reporter for "Style It Up," a television show founded in Boston. You may have also spotted her at Boston's Fashion Week, covering Lily and Migs and Daniel Faucher Couture.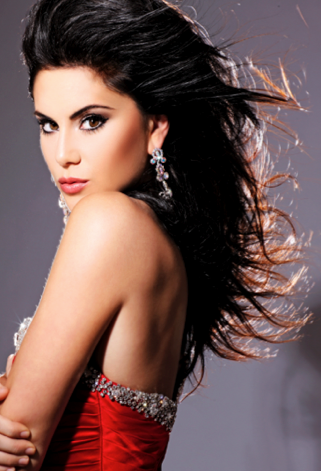 Michelle has been involved in the competitive pageant world since she was five-years old, her very fist title being, "Little Miss Hawaiian Tropic."  Miss New Jersey USA described to us a few reasons why she got involved in pageantry, one of them being because of her Aunt Michelle. 
When Michelle's Aunt was her age, she dreamt of becoming Miss USA. Sadly, at the age of 24, Michelle's aunt was diagnosed with Acute Myelogenous Leukemia.  Michelle discusses this tragic event that took place in her family, "After five months of treatment, [Aunt Michelle] went into remission. The doctors said that if it didn't re-appear in two and a half years, she had a very good chance of beating it.  But two years and two months later, it came back. At the age of thirty, my aunt Michelle passed away. Two years later, I was born. My mom not only named me after her, but put me in dance classes and pageants because of my Aunt's dream to be a professional dancer and pageant queen."
Michelle pursued her careers in pageantry and dance, completely falling in love with both activities. She decided that she would accomplish "big things" in both the dance and pageant world, "not only for myself, but for my Aunt Michelle too."
"Big things" is an understatement; Michelle has exceeded expectations in both aspects of her life.  She went on to win ample dance titles, scholarships, and choreographed dances that she knew her aunt "would be proud of."  Her success did not stop here! Michelle eventually won the title of Miss New Jersey Teen USA 2008, and now she is Miss New Jersey USA 2012.